How to Supercharge Your Sales Process by Leveraging Social Listening
October 22, 2018 ・ 5 min read
Imagine for a moment you've struck out on your first cold sales call for the day. The prospect seems annoyed by your pitch and can't get you off the phone fast enough.
Then something unusual happens. You realize the prospect forgot to hang up the phone. Not only that, but they begin discussing all their pain points, their dream solutions, and how they wish a salesperson would approach them.
Sounds like a salesperson's wildest dream, right? Not anymore — thanks to social listening.
These days, 94% of prospects are active on social media, and many are sharing their feelings about your brand, your competition, and your industry as a whole. If you aren't using that to your advantage, then you're missing out on critical opportunities to generate more leads and close more deals.
Here's the exact framework you can deploy to take advantage of social listening and get more sales.
What Is Social Listening?
First off, what exactly is social listening? Social listening is the act of monitoring online conversations to determine what customers are saying about your brand. It's especially useful to pinpoint common pain points, complaints, and confusion surrounding your product or service offering.
Once you've tapped into that never-ending online feedback loop, you can then extract useful insights to adjust your product and sales process to provide a better customer experience.
Deploying Social Listening to Supercharge Your Sales Process
Social media is rich with real-time clues and information about practically every company and individual. Your target audience is already using social spaces to chat about their pain points, interests, desires, and needs — all you've got to do is tune in.
Create A Winning Monitoring Strategy
Turning in starts with constructing a stellar monitoring strategy and dedicating the proper resources to sustaining it long-term.
The basis of a social listening strategy is built upon the following:
Monitoring blogs, forums, and social media posts for brand mentions, specific keywords and hashtags, your competitors' brand names, and more.
Creating a list of influencers in your industry so you can make more informed decisions about who to partner with and when to boost your brand's name and reach.
Filtering your findings down to what's most important so your team can focus on critical items such as identifying and containing potentially problematic situations, capitalizing on competitors' weak points, and proactively creating promoters and customers through thoughtful outreach.
You could hire a full-time person to do the monitoring for you by setting up specific Google Alerts for select keywords (your product name, related product and pain point keywords, etc), although a much less expensive and easier option is to deploy a social listening solution like Brand24 to do it for you.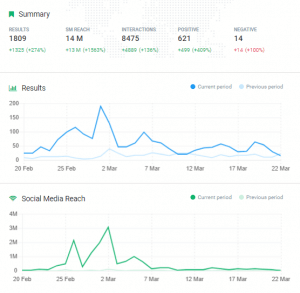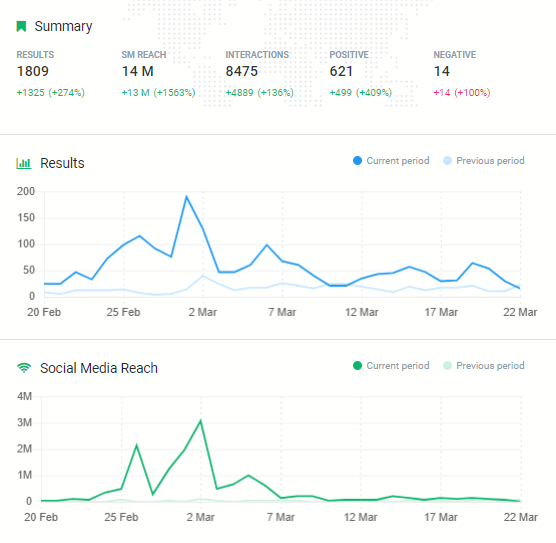 Analyze the Data and Respond Accordingly
Sales and marketing teams can use social listening data to establish key social insights such as:
What your audience does and doesn't want
Influencer scores
A comprehensive sentiment analysis
What trends are affecting the industry or your brand
Whether a recent campaign was successful or not
Positive or negative, the more information your team has, the better they can shift public perception of your brand. Once certain trends have been pinpointed, your sales and marketing teams can respond directly where critical conversations are happening. Just the act of being engaged and in-tune with your audience on social media is a step up from what the majority of companies are doing.
Once they're involved in the proper forums and conversations, your teams can share the feedback received, ask additional questions and for further feedback, and then listen — really listen. Then your salespeople and marketers can skip the generic apologies and go right for solutions. One of the best ways to capitalize on varying customer sentiment is by creating articles and sharing content that specifically helps clear up confusion or reframes problems paired with possible solutions.
Not only can this shift negative press and mentions, but it can also be used as a lead generation tool when paired with lead capture forms on critical content pieces.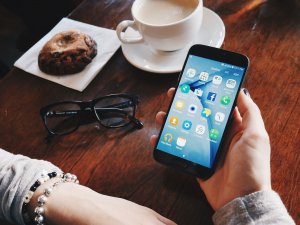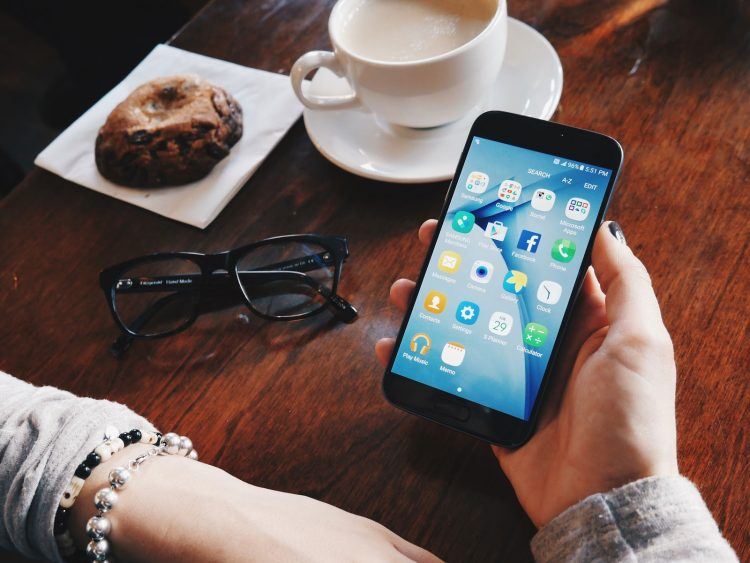 Leverage Social Listening to Start Sales Conversations
Finding trends through social listening can not only help improve your product, but it can also give your sales reps invaluable insight by giving them common objections or pain points they can prepare to overcome.
You can take it a step further by having your sales team reach out directly to people who have vocalized their pain points to offer advice and solutions. In fact, 54% of B2B marketers say that they have generated direct leads from social media despite only 24% of brands claiming they do social listening. Sounds like a lot of room for hungry salespeople to capitalize with the right cold email sequence.
The best way to do this is to seek out buying signals such as:
Frustration about specific pain points or business problems you can solve
Questions related to your industry or product
People asking for advice or recommendations for a provider of your service or product
Find those buying signals by monitoring keywords and hashtags across social media sites and forums, and pairing them with key terms like "recommend" and "suggest." Your team should also be active on sites like Quora, which is ripe with people seeking advice and solution and has the power to drive serious traffic and generate leads if done tactfully.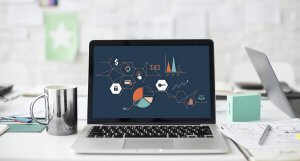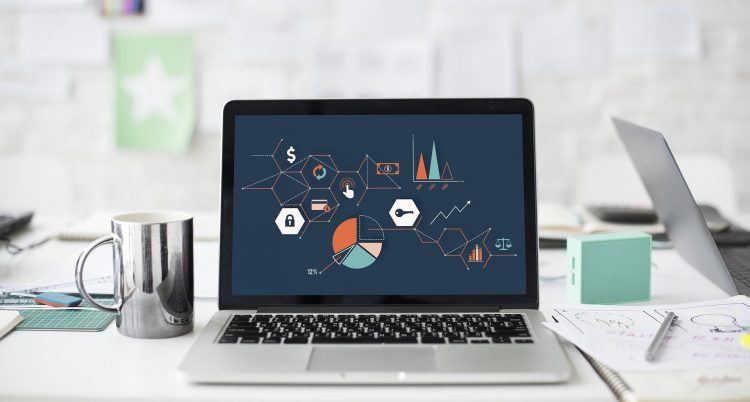 Learn from the Competition
In addition to monitoring your own brand, keep tabs on the competition as well. Finding common pain points around their product can help you better drive the value of your own products and services. Through social listening, you can effectively spy on the competition by observing what sort of complaints — and praise — they're receiving.
Once you've gathered that information, it's as simple as tweaking your sales prospecting email templates and adjusting your marketing messages to capitalize on the key insights learned from effective social listening.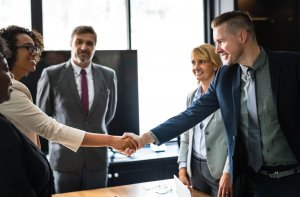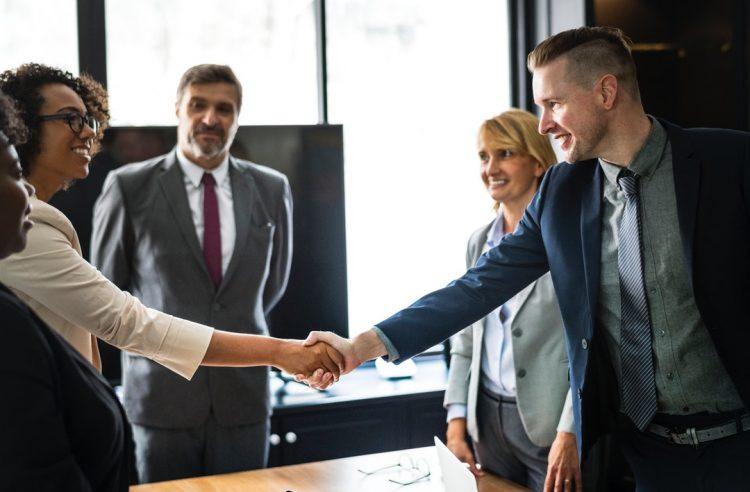 For better or worse, social media isn't going anywhere, and neither are the people talking about your brand online. The great news is that social listening tools can give you a much-needed edge to gather more leads and secure more sales. All you have to do is establish a winning monitoring strategy, analyze and respond to the data gathered, and leverage and learn from all that social listening to start more sales conversations and tighten up your sales process.
How do you monitor online chatter about your brand? Share your insights with us!
About the author:
Sujan Patel is a partner at Ramp Ventures, makers of Mailshake, Pick, VoilaNorbert, and Right Inbox. He has over 14 years of marketing experience and has led the digital marketing strategy for companies like Salesforce, Mint, Intuit and many other Fortune 500 caliber companies.