How much does media monitoring cost?
October 8, 2019 ・ 10 min read
Coco Chanel famously said: The best things in life are free. The second best things are very, very expensive." While I wholeheartedly agree with the first part of the statement, the latter is somewhat outdated. Especially when it comes to professional life. Most digital marketers and PR specialists agree that media monitoring is an indispensable tool in their daily activities. And for sure, media monitoring services don't have to be very, very expensive!
Media monitoring will provide specific benefits, for example:
improved customer service
monitoring of the online performance of your brand
brand reputation management and protection
customer and market insights
showing social proof and customers testimonials
preventing social media crises
Media monitoring helps you on every step of your marketing or PR way.
An optimised media monitoring project will give you valuable pieces of information about your brand, your clients, and your competitors.
Modern digital marketing is all about building a community around your brand and building relations with your potential and current customers.
Brands with active communities thrive in the online world. Your loyal followers will popularise your product among their friends and will defend you when the crisis strikes.
Monitoring the online chatter about certain topics will show you what your potential customers are talking about. What are their favourite elements of your product or service? What are their pet peeves?
Media monitoring provides more general knowledge about your customers, as well. You can follow conversations relevant to your industry and spot any emerging trends.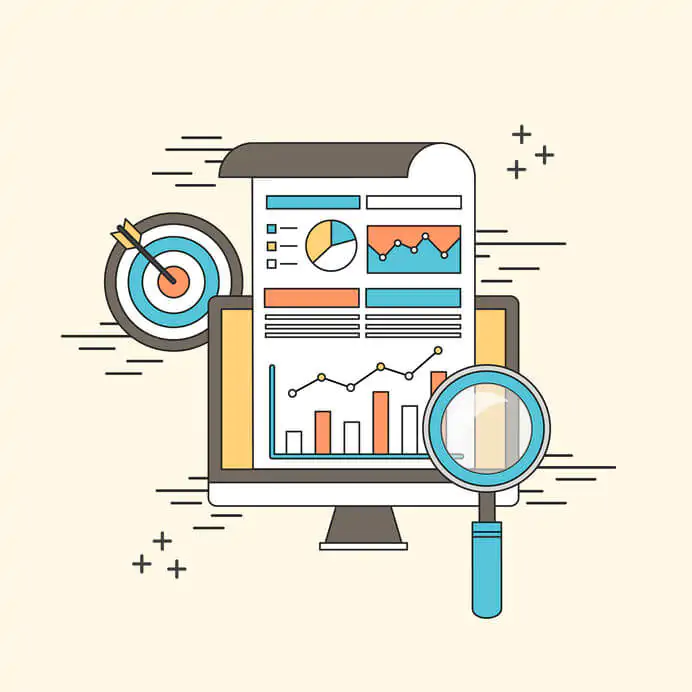 Performing competitor analysis will allow you to identify weaknesses you can explore and strengths you can implement into your product.
Did all the perks catch your attention?
How much does media monitoring cost? Let's find out!
Here's what's ahead of us today:
How much does media monitoring cost?
Since you are familiar with the benefits of media monitoring, another question arises — what is the cost of media monitoring?
The question sounds almost trivial, but it's not so easy to answer.
Of course, you can always take a look at the prices of particular media monitoring tools.
But the truth is, the price is just one part of the media monitoring costs.
To assess the total costs of media monitoring, you have to take a look at three aspects of media monitoring costs:
Price
Opportunity cost
Time costs
In this article, I'm going to cover all three. This will help make you the best decision that will address your media monitoring needs.
Media monitoring costs – price
Let's take a look at the most popular approach to media monitoring costs first — the prices.
Of course, the prices will differ among different media monitoring tools.
Try the best, affordable media monitoring tool for free!
There are some essential solutions, for example, Google Alerts, that will notify you about all online mentions containing your keyword.
The biggest drawback of free tools is the lack of an analytics section. You'll receive only a link to publicly available online mention.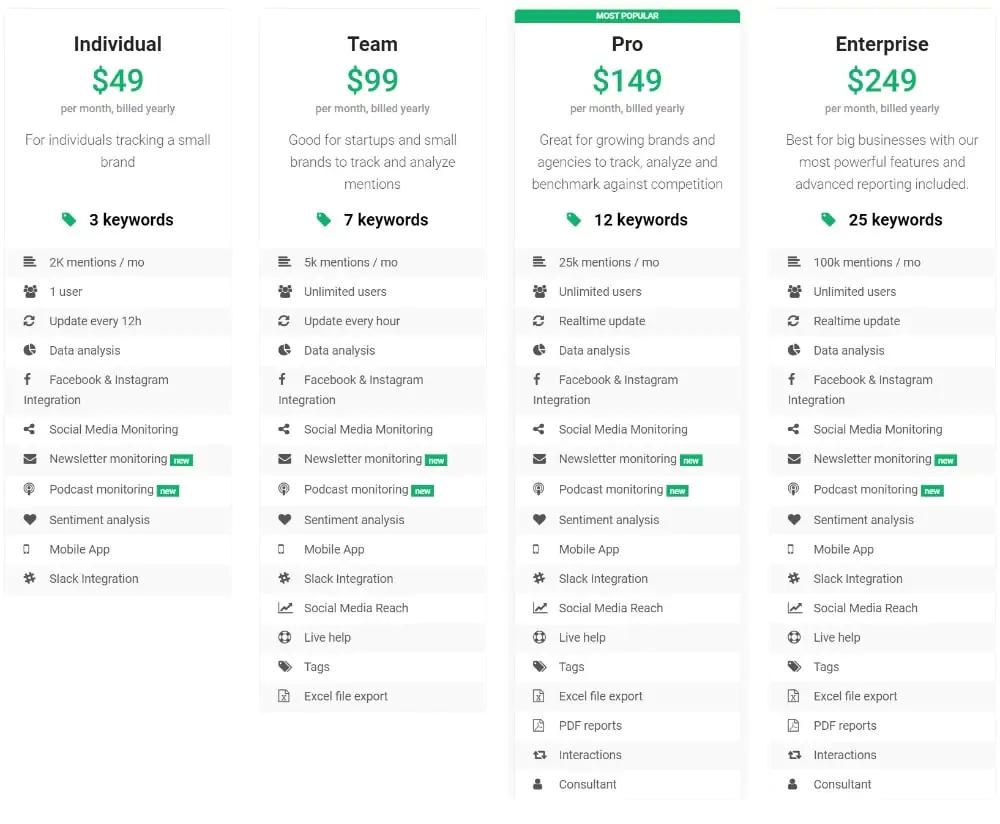 Paid media monitoring tools offer an extensive analytics section, including options such as:
sentiment analysis
filters (which we'll discuss further on)
estimated social media reach
the share of voice
trending hashtags
and much more!
What do you have to take into account while examining the price of a media monitoring tool?
Firstly, look at the maximum number of results the tool will collect. The more significant the scope of your project, the more mentions will be collected and the bigger limit you need.
Another aspect that influences media monitoring price is the account manager or helpline.
On the one hand, media monitoring is not rocket science, and you should be able to set up a project with no help.
On the other hand, some projects are a bit more complicated, and you will need a helping hand.
That's why you should examine what type of assistance you can get for your money. Is it a dedicated account manager? Maybe you don't need anyone handling your project, but you can use a robust helpdesk and FAQ section?
All of this can make your media monitoring project much more manageable.
What's a fair price for a media monitoring tool?
It depends on your needs. Thankfully, you can try most of the tools for free for a certain period.
Buffer named Brand24 one of the most robust media monitoring tools.
Try it for free, for 14 days (no credit card required)
Media monitoring costs – opportunity cost
The monthly or yearly fee for your media monitoring services is not the only cost of media monitoring.
Have you ever heard about the opportunity costs?
According to Investopedia, an opportunity cost is:
opportunity cost is the benefit that is missed or given up when an investor, individual, or business chooses one alternative over another.
Have you ever thought about what you are missing, NOT knowing what people talk about you?
Because people will talk about your business online, it's up to you to analyse those mentions and draw actionable conclusions.
What are the opportunity costs of lacking a media monitoring tool?
Media monitoring and lead generation
Let's start with lead generation.
Acquiring new customers is a core business activity. Your product or service might be superb, but you have to offer it to the right people at the right time.
How can you find them?
The truth is, they're probably actively looking for a solution to their problem. Your job is to help them solve it.
Media monitoring will help you catch all the questions and react in time.
All you have to do is look for mentions with keywords such as:
can anyone recommend…?
where can I…?
alternatives to…
and so on


The media monitoring tool will collect all mentions containing your predefined keywords.
You'll have a list of people actively looking either for a solution you can offer or for an alternative to your competitors.
Not having a media monitoring solution in place will costs you new business leads.
Generate new leads with a monitoring tool!
Media monitoring cost and customer service
Another cost of not having media monitoring is the negative effect this would have on your customer service.
Having an outstanding customer service department is relatively easy — all you have to do is to get the right people and give them the right tools.
The first rule of customer service states that you need to be aware of your customers' needs, pain points, and expectations.
The media monitoring tool will, for sure, help you with the first two aspects.
People talk about your business. They do that on the platforms they choose, not necessarily on your owned channels.
Once media monitoring tools spot a negative comment regarding your brand, you should act quickly to prevent the escalation of a crisis.
Prevent PR crisis with media monitoring!
Contrary to popular belief, a negative comment is not the end of the world.


Negative comments are a chance to show off your expertise and turn the tables around. Time is of the essence, so the moment you see a negative review from an unhappy customer, you should act!
This is your chance to turn your customers into brand ambassadors. People value companies that care about their needs. Customers will spread the news about positive experiences among their family and friends. And nothing works like a personal recommendation!
Media monitoring cost and PR
What if you not only have to worry about opinions and reviews of customers but also have to monitor news sites, blogs, and videos?
The media monitoring tool will gather all publicly available mentions containing your keyword. That includes news sites, social media channels, for example, Twitter and YouTube, or forums, such as Reddit or Quora.
That's a match made in heaven for PR agencies.
Media monitoring will help you spot any negative or misrepresented articles and react before the news spreads to other news outlets.
Media monitoring for PR agencies can also work the other way around.
Your client might be mentioned in a positive light. That's gold! Positive mentions from reputable sources can boost your PR goals — be it brand awareness, increase in sales, or social media reach.
Monitoring online mentions will help you stay ahead of your competition. Monitoring publications regarding the interesting topic will present you with a new perspective on your brand, product, or service.
Media monitoring cost and brand reputation
Another cost of not implementing a media monitoring solution is the damage that might be done to your brand reputation.
Brand reputation is one of the most important assets of your company. Especially today, when the competition is fierce, online brand reputation can be one of the deciding factors for your potential customers.
Potential customers will base their decision on your brand's reputation, even if you're a small or medium company. The faster you embrace the fact that you have to manage your brand reputation, the better.
Your positive reputation is priceless. Take care of it with Brand24.
Media monitoring cost and competitor analysis
I've mentioned earlier that knowing what is going on in your business niche is vital to success.
Similarly, knowing what your competitors are up to is essential to your business.
You can draw actionable conclusions from your competitors' mistakes. How is their customer service department doing? Do they respond in time? What's the tone of their messages?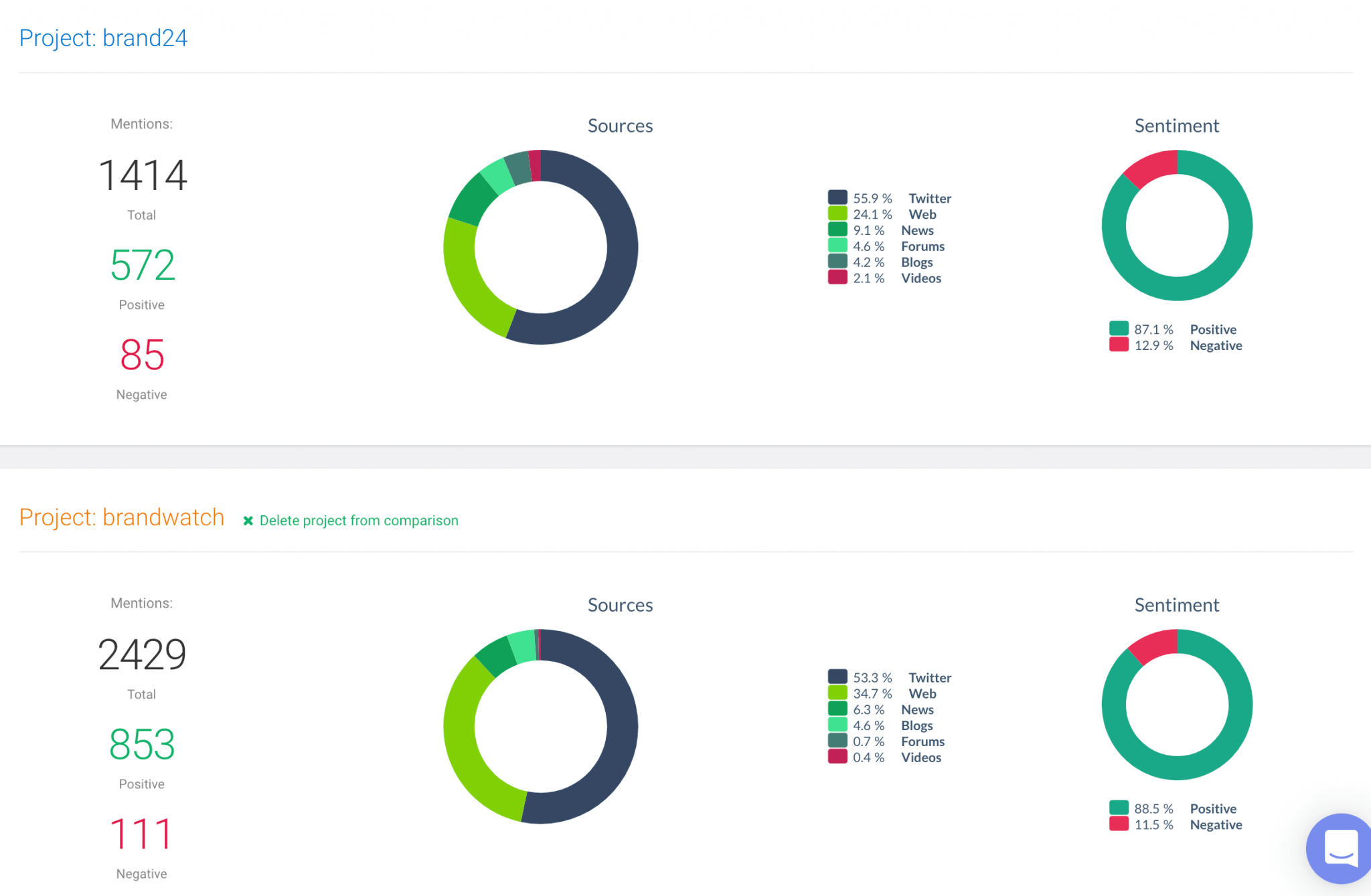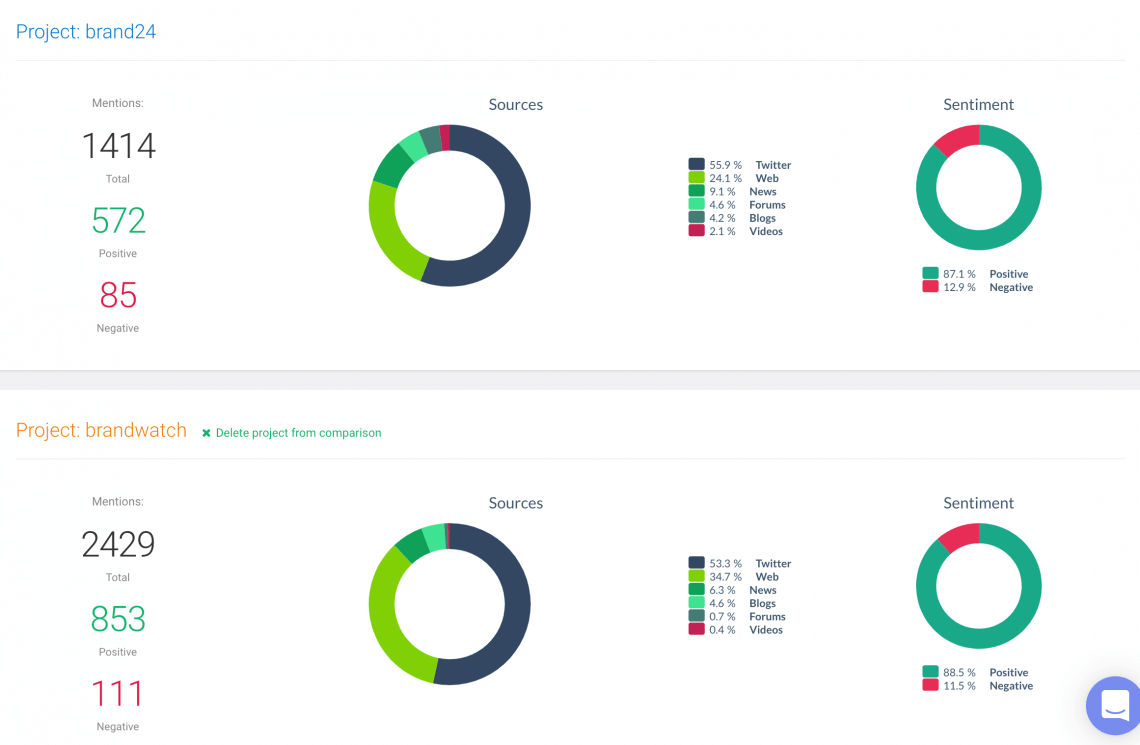 Media monitoring will also help you track their products and services and sentiment analysis around them.
Media monitoring and competitor analysis will help you exploit your competitors' weaknesses and learn from their strengths.
Media monitoring costs – time-savings
One of the most important assets of your company is your employees and their time.
It's important to implement the most cost-efficient solution that will suit your needs best.
How is it connected to media monitoring costs?
The less time you have to spend on looking for the mentions and analysing them, the more you can spend on other core areas of your business.
While looking for the best media monitoring tool for your company, take a look at the features that will help you save some time.
Use a time-effective, robust monitoring tool.
What should you take into account?
Filters
Depending on your needs, you might want to see only a portion of the results in the dashboard.
Filters will do the trick.
You don't have to limit yourself to one filter. If you need extra thorough filtering, you can combine two or more filters.
In Brand24, you can choose from:
Sentiment filter
Country filter
Interactions filter
Number of visits filter
Domain filter
Public profile filter
Date filter
Visited mentions filter
There's plenty to choose from and personalise your project exactly to your needs.
Once you've got the media monitoring project filtered and see the most relevant results, it's time to receive notifications.
Notifications
To make the best use of the media monitoring results, you need to be aware of them.
Once you set up the notifications, it's time to take a look at the notifications system. After all, to act, you need to be aware of the problem.
You can choose from different forms of notifications. Choose the one that will suit your business the most.
Let's check out Slack notifications first.
You can connect any of your projects to a dedicated Slack channel and receive the most notifications in real-time.
If you don't use Slack at your company, we still got you covered.
You can set up email alerts.
You can choose the recipient of the email alert, which is especially useful if you work in a group.
Moreover, you can choose the frequency of the reports. You can receive notifications:
in real-time
hourly
every 6 hours
every 12 hours
daily
weekly
monthly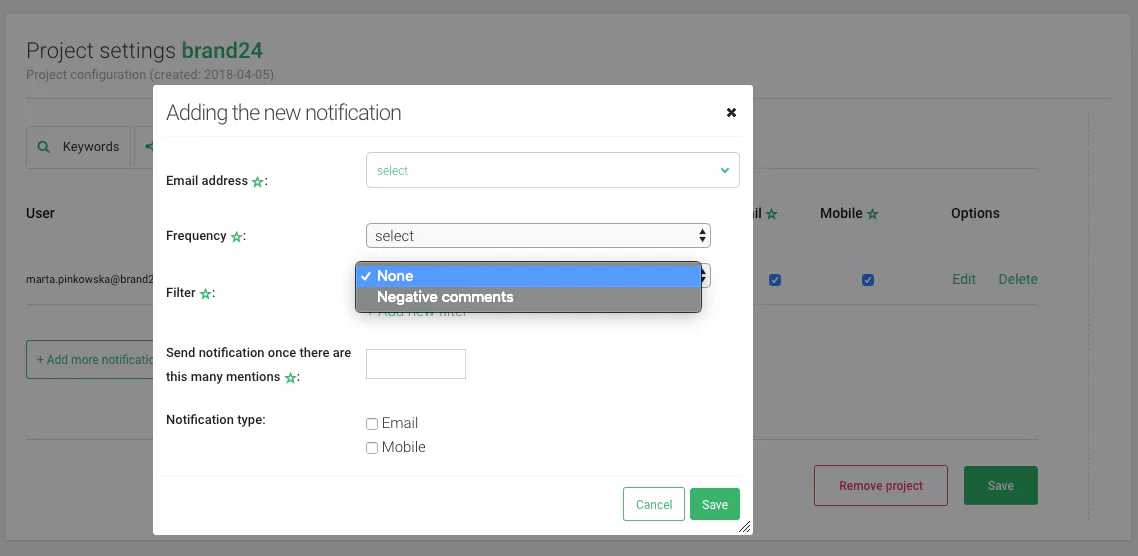 Finally, there is a third option.
Most media monitoring tools, including Brand24, offer a mobile app, both for Android and iOS.
Based on your settings, you'll receive notification about every mention or just the mentions marked by a specific filter.
Reports
The last part of the media monitoring costs puzzle is report.
Since you already got all the results you need, it's time to share the results with your team, supervisor, or other members of your company.
Customised PDF reports will do the trick.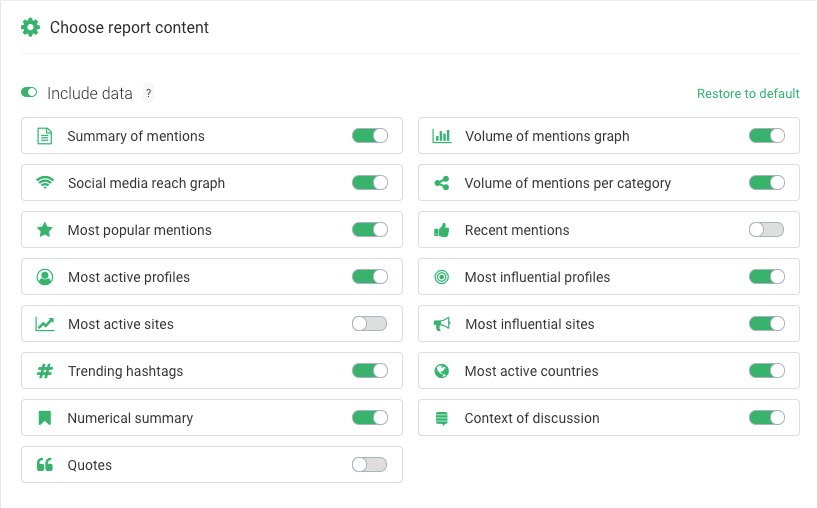 In the PDF creator, you can choose exactly the data your report will show.
What's more, you can add your logo and company colours to the report.
Media monitoring costs – summary
Media monitoring costs consist not only of the price you pay monthly. You also have to add costs associated with not having a media monitoring solution. Lack of knowledge can affect many departments within your company, including customer service, marketing, and data analysis.
Don't forget about the third factor in media monitoring costs — time. Opt for a tool that has the most legible dashboard. Filters will help you get through the results and analyse the most important. Reports allow you to present the data coherently.
HANDPICKED RELATED CONTENT
Brand monitoring tips and tools [2020 update]