A Cool Quote to Start With
Let's start with a quote by Doug Warner I recently stumbled upon:
In the world of Internet Customer Service, it's important to remember your competitor is only one mouse click away.
That's a beautiful quote that reflects the essence in e-commerce. Time is commodity.
Can't argue about that, right?
A Narcissistic Paragraph About Brand24's Customer Service (sorry about that)
Here, at Brand24, we pay a great attention to providing premium customer service to our wonderful customers. Apparently, they must love the way we take care of them. You never know who will answer your query… It can be our awesome Customer Success Service or… our CEO Mike Sadowski or CRO Mick Griffin!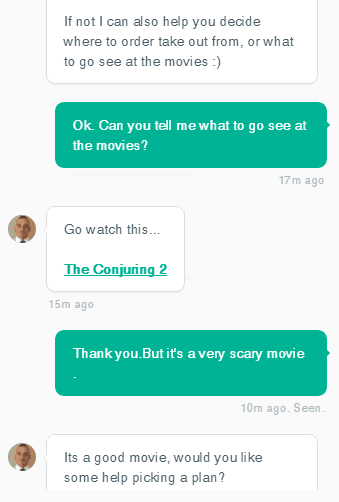 Though snowed under with work, these guys will be happy to help you out anytime, anywhere.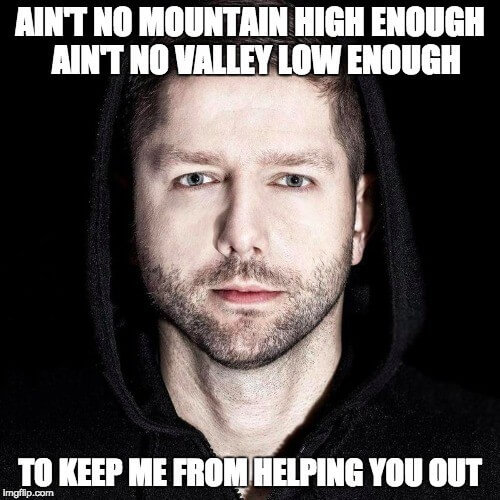 This special kind of care is appreciated by our customers as they keep sending us tons of positive feedback. Thanks, guys!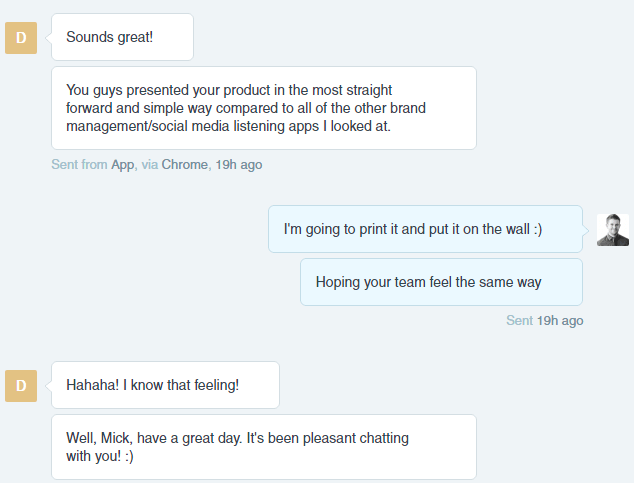 With our own tool, we go a step further and use it to spot people in the need of assistance regarding Brand24 or social listening. We're always somewhere out there. Our man Kuba is always on the lookout. See below:
Hey Walter, speaking of social listening, how about having a look at @brand24?

— Kuba Rogalski (@jakrogalski) July 6, 2016
Reasons Why Customer Service Matters
Consumers are vital for any business, therefore they should be the apple of your eye. With the development of technology and the Internet, more and more people turn to social media to seek help online. They expect a quick response.
Zendesk's research says it all: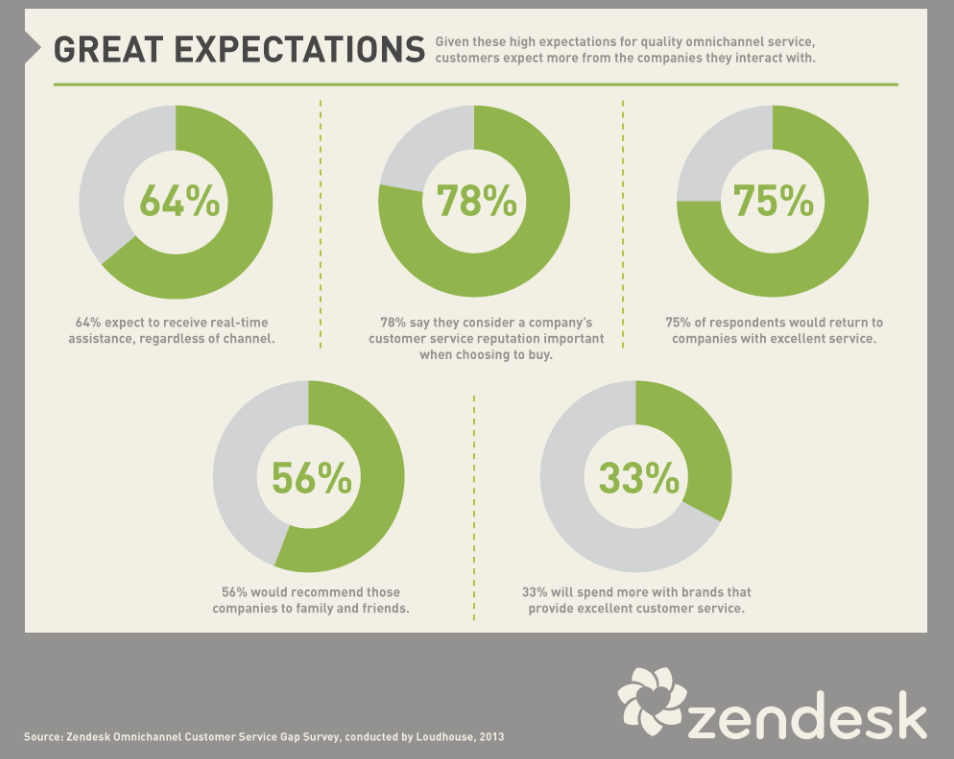 Social media created this connection between consumers and brands that brings them closer. More brands go social, drive engagement, entertains, provides content and personalized communication.
All these aspects and great responsiveness of social media make customers more impatient as they expect an immediate response.
Customers are talking about your product not only through your Intercom, but also elsewhere on the Web. They talk about problems they encounter, provide feedback and improvement suggestions.
Social listening in real time gives you the opportunity to spot these conversations and react within minutes. Providing customer service in time is particularly important in the case of problems that can escalate into something bigger.
Let's see what exactly does social listening do.
1. Spot Conversations About Your Product
People discuss your product all across the Internet. The thing is that right now you're unable to spot all the conversations about your product, service or brand taking place on the Web. Your customers discuss your product also without official handles so you don't get notified. With social listening, though, you're still able to spot these conversations in social media, blogs, websites, discussion forums and other places. Below you can see mentioning Jet Blue without the official handle.
.JetBlue where's the famed Jet Blue customer service? Again, I'm understanding you can't shake the foundations of the earth for me

— Avinash (@avinash29021) June 13, 2016
2. React ASAP As Possible
I'm guessing we all hate calling customer support line. Hearing out a monotonous answer phone doesn't deserve being called a great customer service. It's time-consuming and some people just hate being constantly redirected.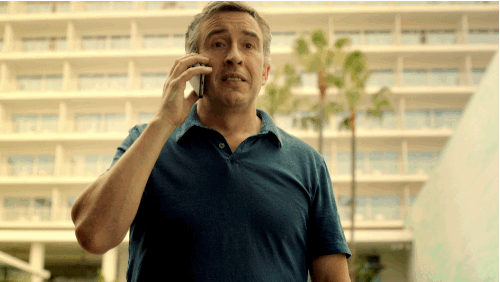 There's a joke that wherever you are in New York City, you can order Chinese food and expect delivery within 5 minutes. People these days expect instant results of their actions. Being forced to reach customer support is already annoying, but struggling with answer phone or waiting in line is just too much. It's good to make customer service as nice and smooth as possible. And by that, I mean being ultra fast.
Social Listening allows you tracking all online conversations about your product without official handles. You get the notifications in real time and after integrating Brand24 with Slack you can see them in one of your Slack's channels. It allows your superfast reaction to a mention. How cool is that, right?
3. Other Benefits
Provide a great customer service, gain recognition and increase your brand awareness.
This is how it works. If you provide an awesome customer support, people start to recognize your company as the one that cares about customers. So what are the benefits?
Increasing brand awareness – if customers are happy with your help, they are more likely to write about it online and review your product or a service. By the way, here's a piece on why reviews matter for your business.
Customer leads generation – your happy customers spread the good news about your company and it reaches other people, hopefully, your potential customers.
4. Help Your Competitor's Customers
That's right. Help them solving their problem. Let them become your customer.
With social listening you can also follow your competition and see what problems their customers face. Then, you can reach out to such a person and make a pitch.
Furthermore, you can keep your ear to the ground and monitor your competition to examine their product, and social media and customer service strategy.
5. Sentiment Analysis Of Your Competition's Customer Service
You can find out how your customer service's doing in comparison to yours. You can extract it to a nice chart you can see below.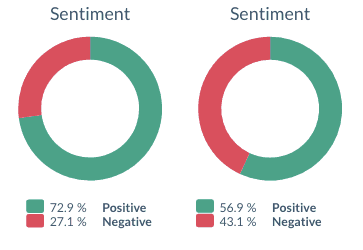 6. Identify the Most Popular Problems
Research conducted with a social listening tool like ours allows finding out what are the frequent problems your customers face. Improve this area and see your customers even more satisfied!
Conclusion
With social listening, you know everything your customers say about your product.
Case closed.
As mentioned earlier, social listening gives you many opportunities to hone your customer service. Fast reaction, sentiment analysis, spotting conversations about your product and company are at your hand's reach. You can give it a try for free in our trial!
---
---