Social Media Marketing: 7 Hottest Trends to Rule the Market in 2016
March 7, 2016 ・ 4 min read
Social media marketing is one of the most important elements of modern marketing strategies. In its initial stage, the platforms were overly demanding and critics swore by the viability of social marketing in marketing strategies, and we are now witnessing an era of powerful platforms, rewarding advertising options, and a bagful of free opportunities to share our content with the target audience.
Still, the social media world is vulnerable to quick changes as plenty of new platforms are striking the market every year and almost all the existing companies are struggling hard to be a winner of the game using advanced features and innovations. Considering history and recent trends as the indications, there are some trends that are expected to rule the business world in 2016.
Here's the list of 7 most dominant social marketing trends of 2016 that you should have watch on and use for taking your business growth to a whole new level.
In-a-wink updates
Social media is already renowned for its "in-a-wink" nature, but there are numerous posts that have priority on the list. The advancement in automation and social listening tools has proven to be a great help in maintaining the flow of in-a-wink updates from almost any part of the world. Take any social media app for instance like Instagram, Twitter or Snapchat, they are all supporting the instant updates against the late-game retrospectives, and beating the drum loud about the upcoming era of immediacy in the world of social media. If it catches fire, you won't be able to remember about scheduling your entire brand's social media posts well-in-advance.
Buy buttons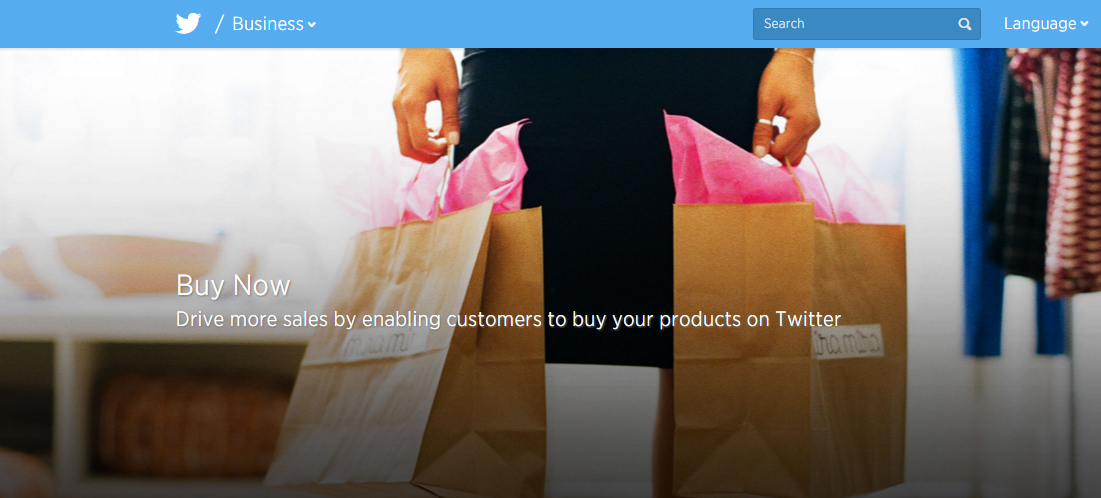 The 'buy' feature for the advertisers and buyers is constantly gaining traction. Mobile users need to make a single click to get the product they like without even leaving the app. It won't be wrong to expect that this trend is likely to be followed by most social media platforms. By the end of this year, most of the social media brands will follow this trend and offer a similar button to yield more from their advertising campaigns.
Functionalities within the app
Facebook is the ruling authority when it comes to introducing new functionalities. In the bygone year, they've launched Instant Articles – a new publishing form, in-post search engine – an article locator and videos that start playing right after scrolling. And now, Facebook is in the news for its new digital assistant. This has convinced other platforms like Instagram, Twitter and LinkedIn to transform their platform for better rather than lose users. This trend is expected to grow dramatically in 2016 and will give marketers more opportunities to increase user engagement on their platform.
New options for publishing
As already discussed above, the Instant Articles of Facebook are just the beginning of a new era. The publisher will get an opportunity to post full-length articles for Facebook users, without linking to any external source. Social media platforms are becoming more competitive and focused on keeping users within the app as long as possible, this justifies the upcoming trend of more sophisticated publishing spots for every business or organisation. Following the same trend, Twitter is also going to introduce Project Lightening that will put publication in users' hands, but it still shows a dynamic way of representing information to the public.
User's privacy issue
After experiencing a long period of security breaches, user concerns regarding privacy are going to flame really high. It's the user's call for a more private and secure means to communicate and engage that has resulted in explosive popularity of Snapchat. Facebook has also introduced new tools for privacy awareness for its users and it's a smart step as the worries are continuously rising and the platforms that will be able to offer increased levels of privacy and security will survive. To advertisers, it implies to take a back step from intrusive patterns of advertising.
Strife for organic visibility
Finally, as the income generated through social media marketing is quite high and this sort of marketing has become more accessible for a variety of the businesses, the level of competition for gaining organic visibility will tend to become fiercer. Facebook is already gaining control of organic visibility to compel people to buy advertisements, and as more and more businesses are hitting the market, that control is going to be wider and will become common among all other social media platforms. Also, the cost of advertising is all set to increase in the near future.
Fewer Small Platforms
In the recent years, we all have witnessed a lot of new social media platforms emerging up and blinking out of existence within very less time while some of them fix in as the middle-of-the-road platform that doesn't get enough attention and dies out. But this trend is changing with time – the platforms that have managed to skyrocket in gaining popularity to take a market hold on their own, grab enough attention are either acquired by any of the three big names i.e. Facebook, Twitter, and LinkedIn or just die quickly. In 2016, it is expected to see some small platforms come up because the big players race to gulp the most promising small fry, indicating the increasing worries about fewer new coming opportunities.
All the trends discussed above will tend to alter the landscape of social media marketing over numerous platforms and among different sort of audiences. There are already many social media platforms that are making achievements at an alarming pace. Now it comes on companies to pace up with the modernisation as per the preferences of the mobile audience. Adopting these changes will help companies to punch down the competitors, and get rewards due to better visibility and a stellar reputation.
About the Author:
Employed with leading SEO Company India, Anna Brown often likes sharing her thoughts beautifully mingled with the market research about the most recent advancements whenever she gets time from her busy work schedule.