There are over 500 million monthly active users on Telegram, which makes it a great channel to engage with your brand's target audience. With the help of Telegram analytics tools, you can learn insightful data to get off on the right foot.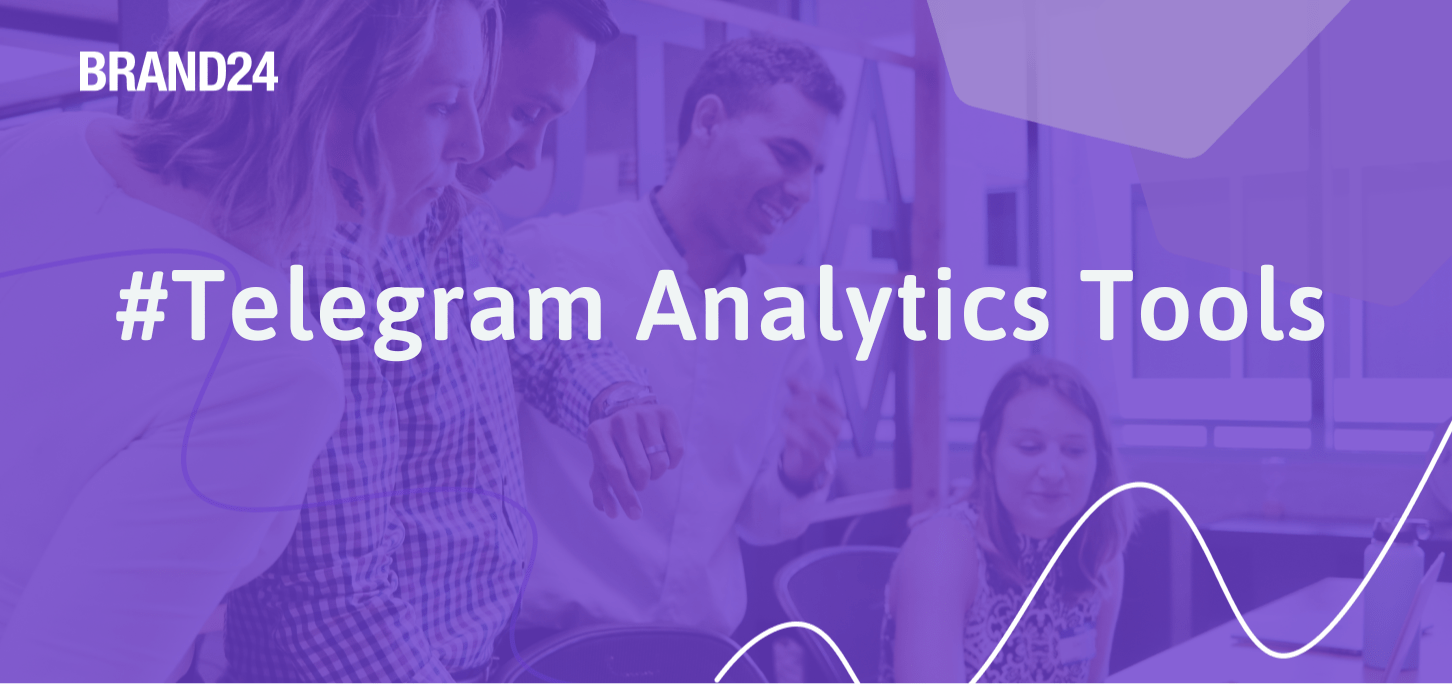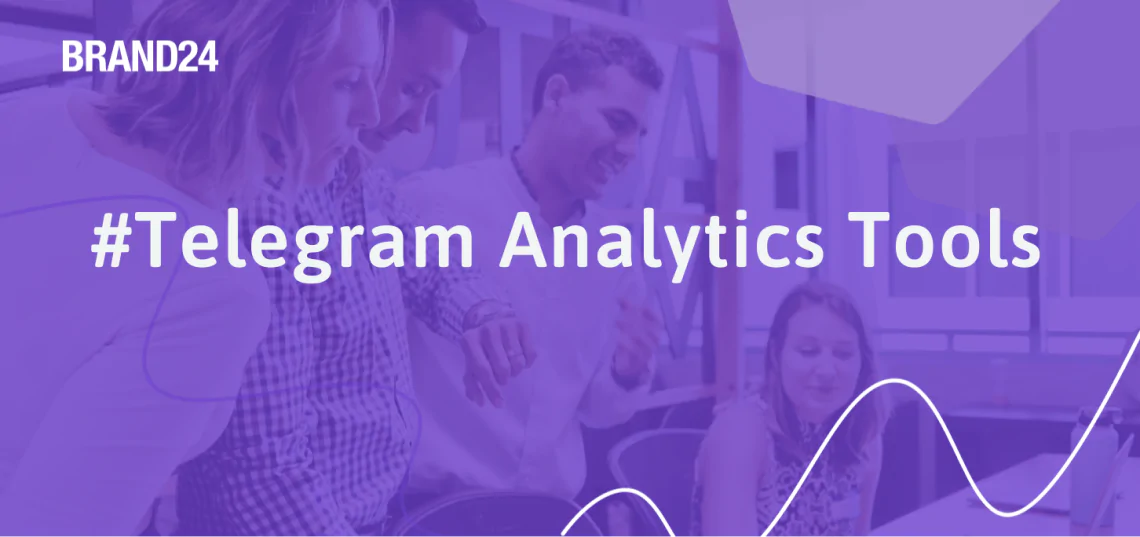 Telegram is quite a popular social media platform where you can exchange messages with your friends and family – as well as take part in chats on public channels.
You can track and analyze publicly available Telegram channels and profiles using different media monitoring tools.
The software I'll show you doesn't allow you to read somebody's private Telegram messages as, of course, that is illegal. What you can do, however, is view chat statistics and channel analytics and check out several parameters.
You can learn more about Telegram monitoring here.
Now, let's move on to a rundown of the best tools.
01 Brand24
Brand24 is a media monitoring app that, besides other social media analytics, offers chat statistics for Telegram.
Setting up your first media monitoring project in Brand24 is very simple. You just need to choose keywords you would like to monitor, and Brand24 will detect every publicly available chat that mentions it.
Start Telegram monitoring and get valuable insights about your audience.
For instance, here you can see Telegram monitoring for the keyword Nike.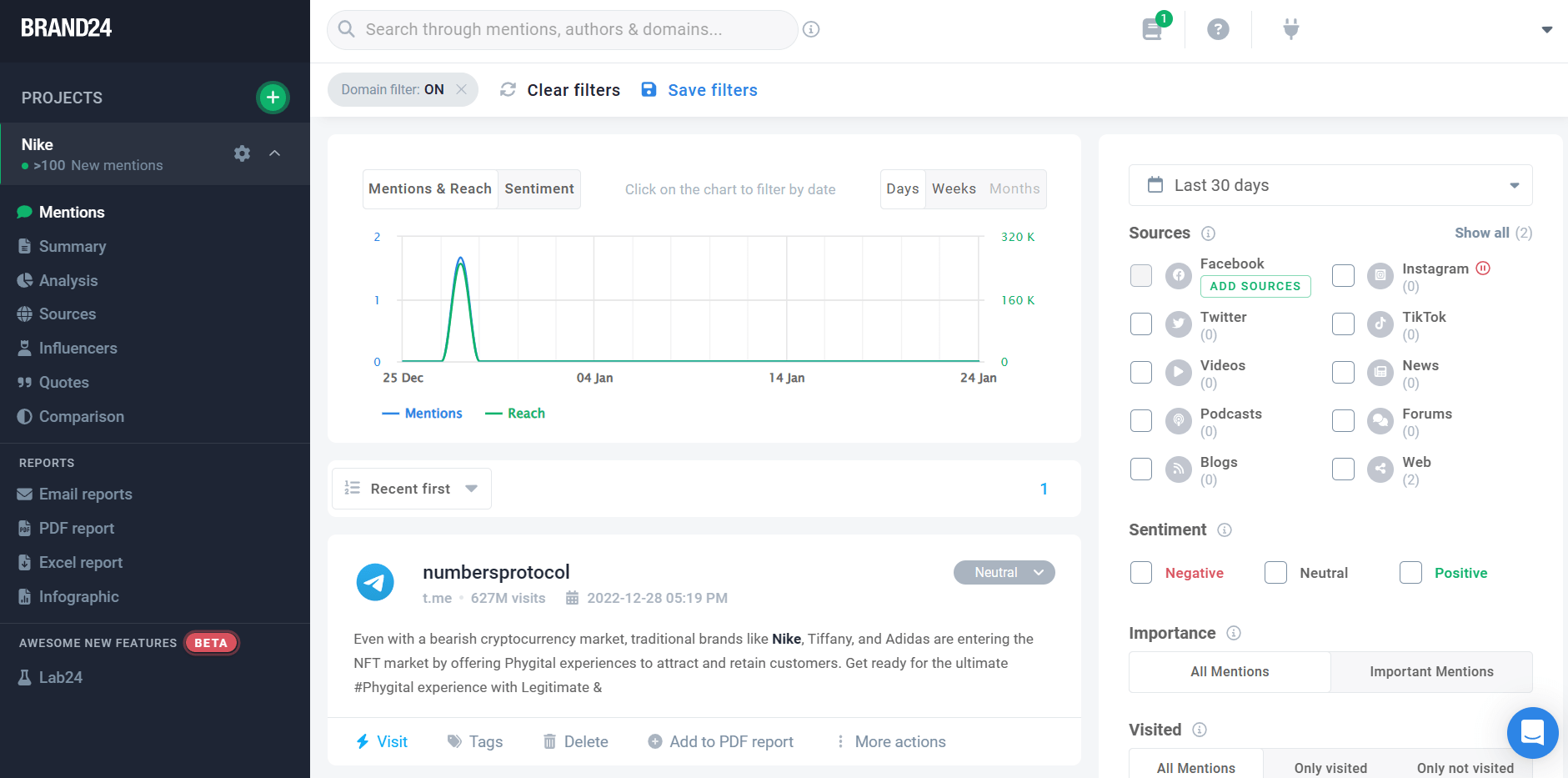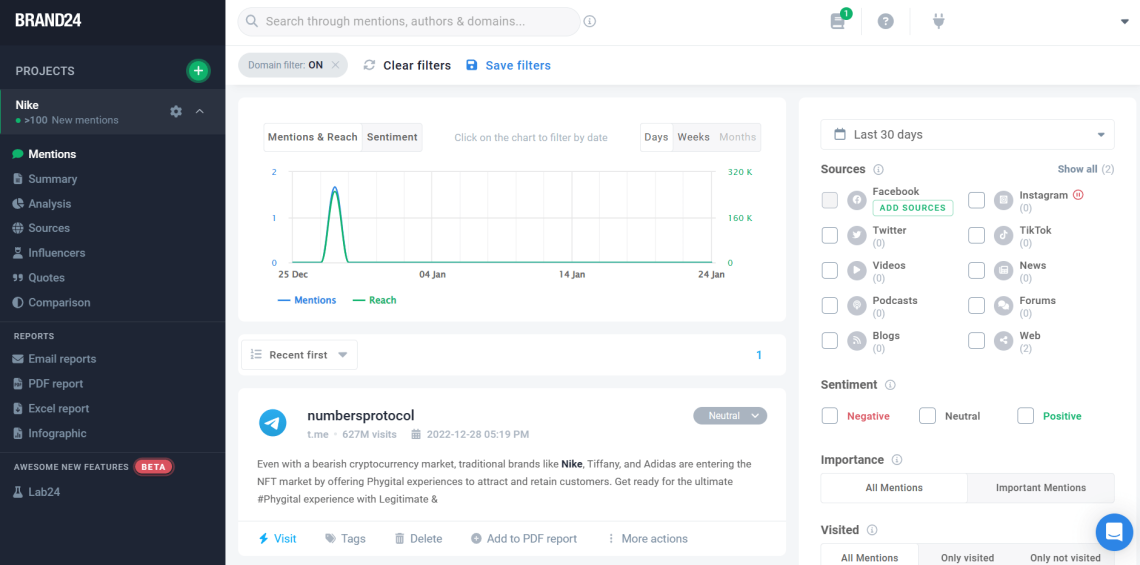 Brand24 monitors certain publicly available Telegram channels, but you can also add more channels manually. To do that, go to the Additional sources tab in project settings and paste the links of the channels you want to monitor.
There's no limit to the number of channels you can add to your monitoring list.

If you only want to see results from Telegram channels in your dashboard, apply a domain filter – it's on the right-hand side of your dashboard. There you need to type in t.me, and voilà!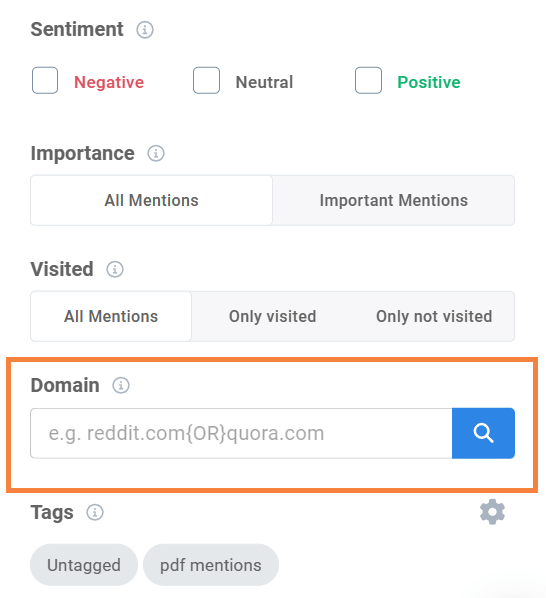 Start Telegram monitoring and become successful on the platform.
Importantly, Brand24 offers monitoring in several languages so you can conduct Telegram analysis for various countries.
Besides the above-mentioned filtering, Brand24 offers different filtering and analysis features.
Here's what you can track with Brand24:
Number of online mentions
The broad range of social media metrics allows you to monitor Telegram channels holistically.
Moreover, your dashboard will automatically update so that you don't miss anything.
Brand24 offers a 14-day free trial with no card information needed, so why not give it a try?
The pricing starts from $79 monthly.
02 TGStat
With TGStat, you can monitor particular people's profiles on Telegram, channel analytics, and group statistics. In all 3 cases, the metrics you can track are:
Subscribers' growth rate and dynamics
Reach
Citation index
Channel's age
Subscriber's gender
Statistics of post views
TGStat is basically a huge database with various statistics of popular Telegram channels and members of the platform.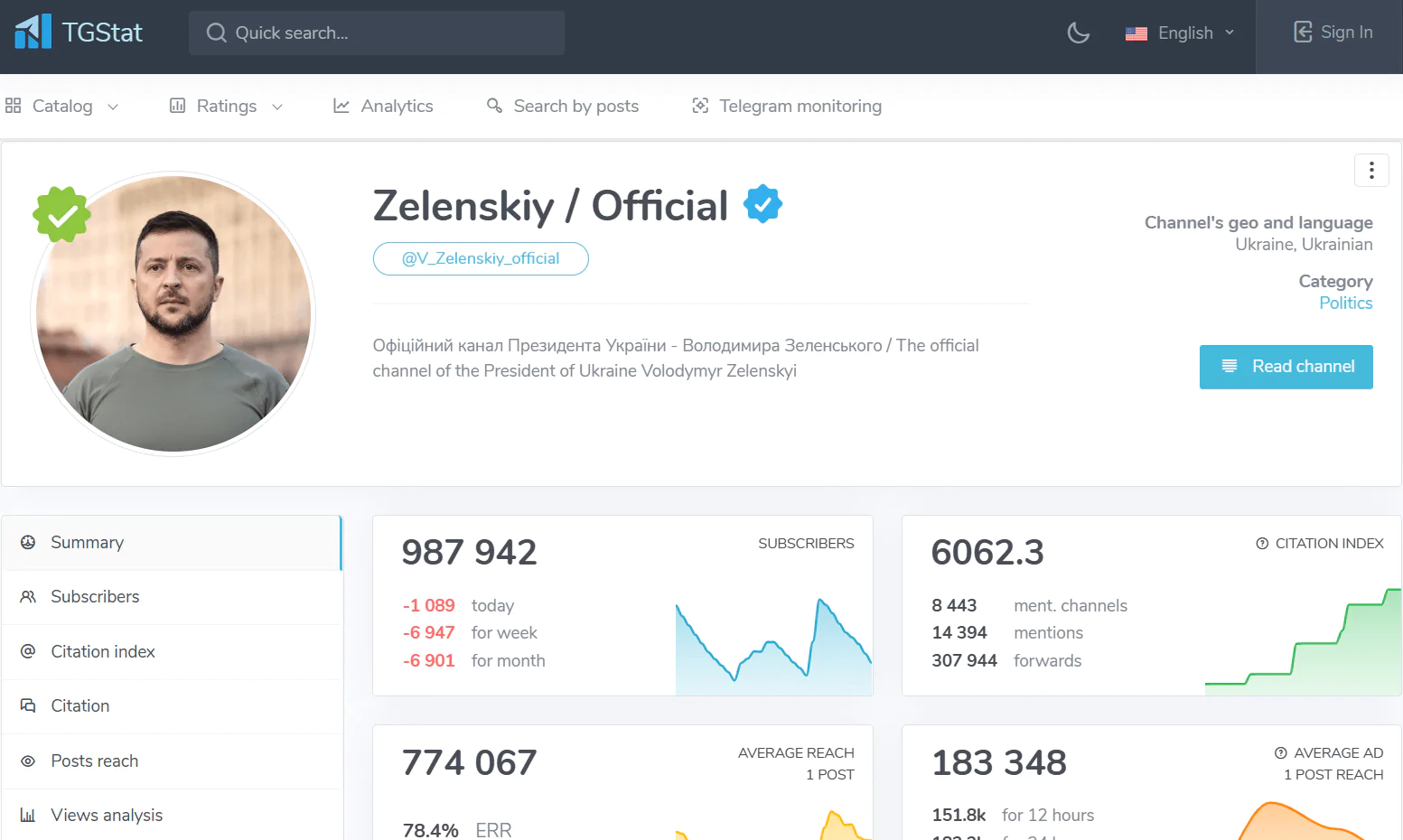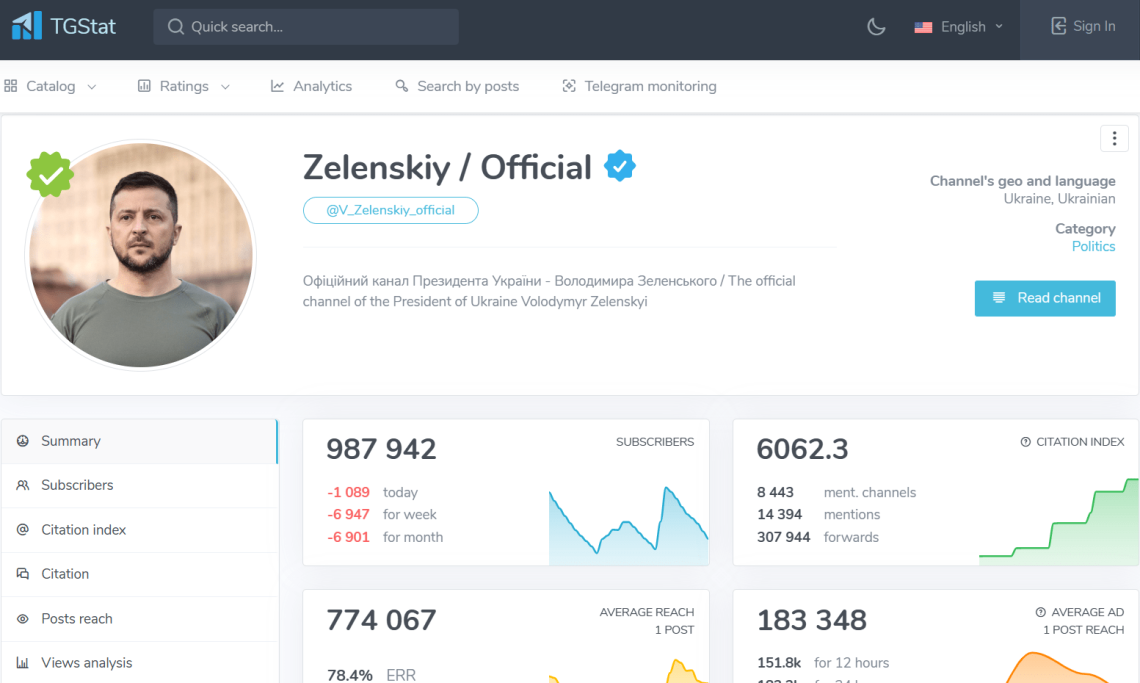 Access to this vast database is completely free, and you don't even need to be a Telegram user to view chat statistics.
03 Telegram Monitoring Bot
Similarly to TGStat, Telegram Monitoring Bot is an inner Telegram solution for Telegram channel analysis.
As its name indicates, this tool offers Telegram channel and group monitoring for specific phrases and keywords. To start monitoring, you need to add the bot to a telegram channel you want to watch. The bot will alert you every time your chosen keyword is used by one of the channel members.


Telegram Monitoring Bot is free for up to 3 keywords or phrases in 3 different Telegram channels or groups.
04 TeleMe
TeleMe is a bot for Telegram group management, analytics, and reporting. Besides that, it helps to manage channel members, strengthens team collaboration on Telegram, and has anti-spam filters.
With TeleMe you will get access to long-time reporting and everyday updates.
The tool offers various parameters:
Community growth rate
Trending content analyzer
Users activity
Historical data from up to 12 months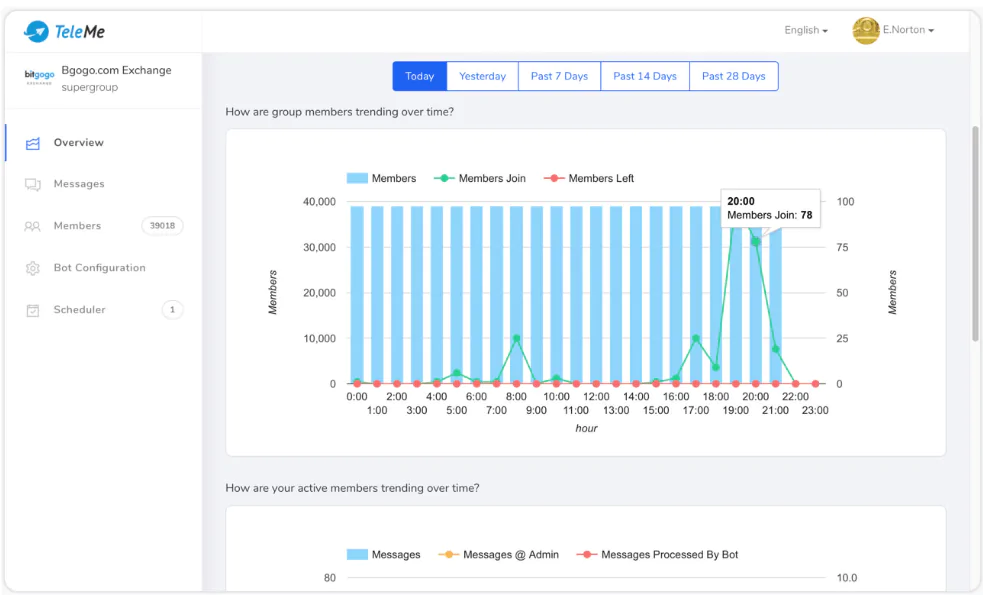 TeleMe offers a 1-month free trial. After that, you can choose one of 2 plans: Essential for $12 or Pro for $69 monthly.
05 Zelkaa
Zelkaa supports many different social media marketing platforms. Among other things, it allows for analyzing and monitoring Telegram channels and tracking their trends.
Some of the most important statistics you can follow are:
Changes in subscriber count
Engagement growth rate
Content analyzer
Audience profile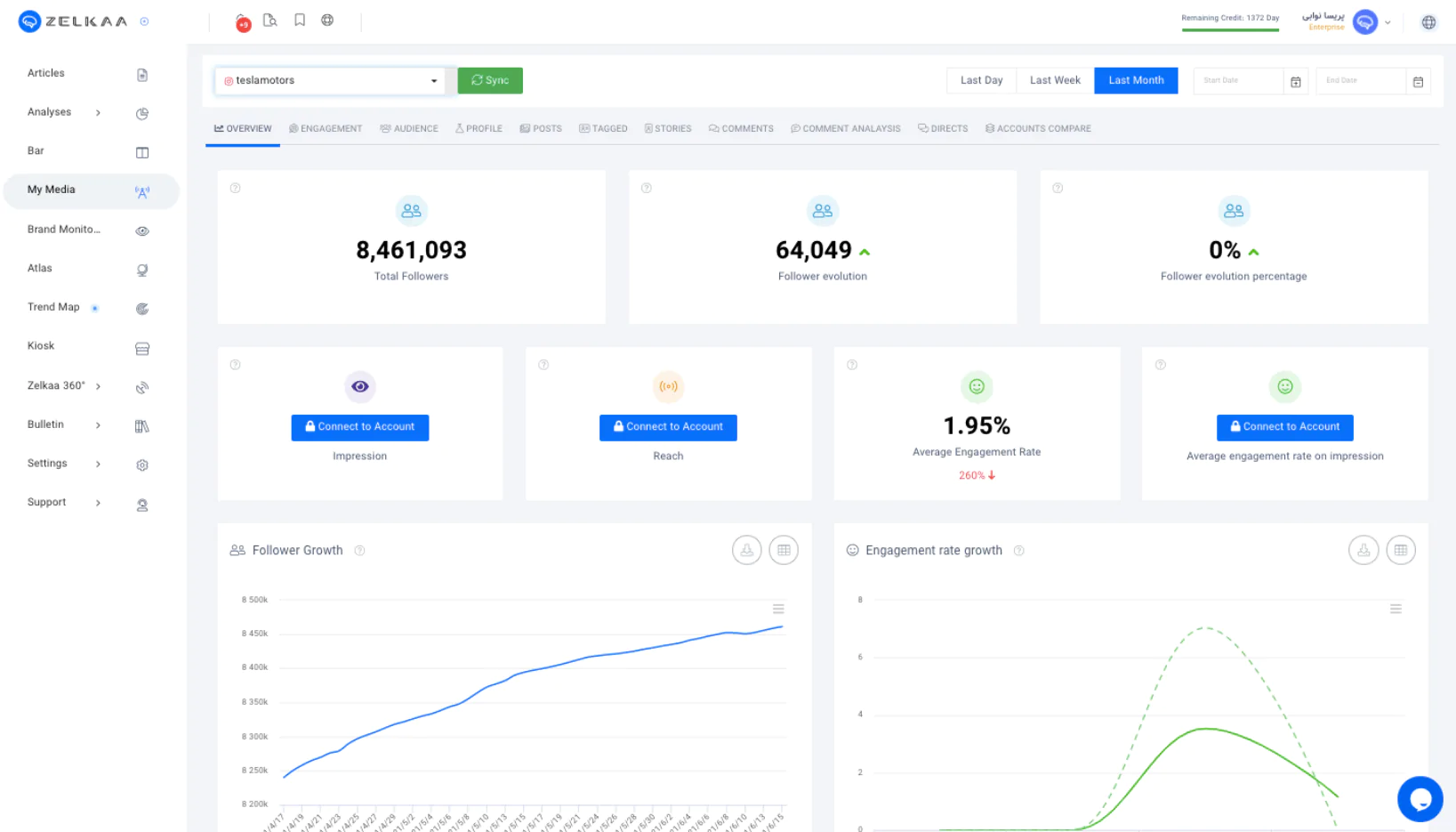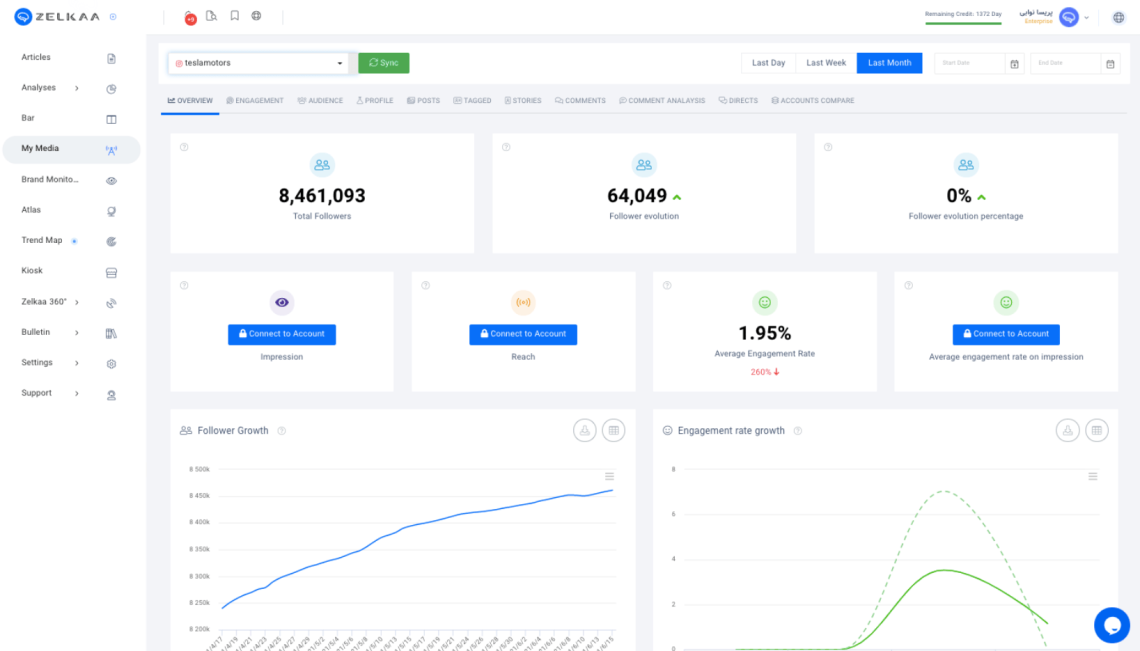 Zelkaa offers a free trial, so you can take a look around the tool before subscribing. Prices start from $99 monthly for a Starter packet and reach up to $399 monthly for a Gold packet.
Start Telegram analysis!
Choosing a Telegram analytics tool, it's a good idea to test and compare various kinds of software. Use free trials to check what's the best option for you before committing to a subscription.
Of course, there are some basic parameters that you'll find in several tools, but some of the statistics and data will be unique.
Thanks to Telegram monitoring, you'll learn important insights about your target market. With some of the tools, like Brand24, you'll be able to analyze the sentiment of mentions, increase brand awareness, and possibly also prevent a PR crisis.
Make sure the tool you finally get provides you with all the statistics and parameters that are crucial for your specific niche on Telegram.
Don't wait any longer! Start your first trial and collect data with Brand24.