10 Tips for Successful Online Review Management
September 10, 2019 ・ 10 min read
According to the survey provided by BrightLocal*, 91% of 18-34-year-old consumers trust online reviews as much as personal recommendations. What's more, 89% of consumers read businesses' responses to reviews. That leads to the conclusion that monitoring your brand's online surveys should be one of the essential elements of your marketing strategy.
In this text, I'll tell you why online reviews are essential for your brand and show you 10 tips for successful online review management.
Why are online business reviews essential for your brand?
As I told you before, 91% of 18-34-year-old consumers trust online reviews as much as personal recommendations. Nowadays, when people are being flooded with ads, your customers' reviews become one of the most reliable sources of information about your brand.
Today, online reviews are the most significant source of social proof and have a definite impact on sales. According to BrightLocal, consumers are likely to spend around 31% more on products and services from businesses that have excellent reviews backing them up.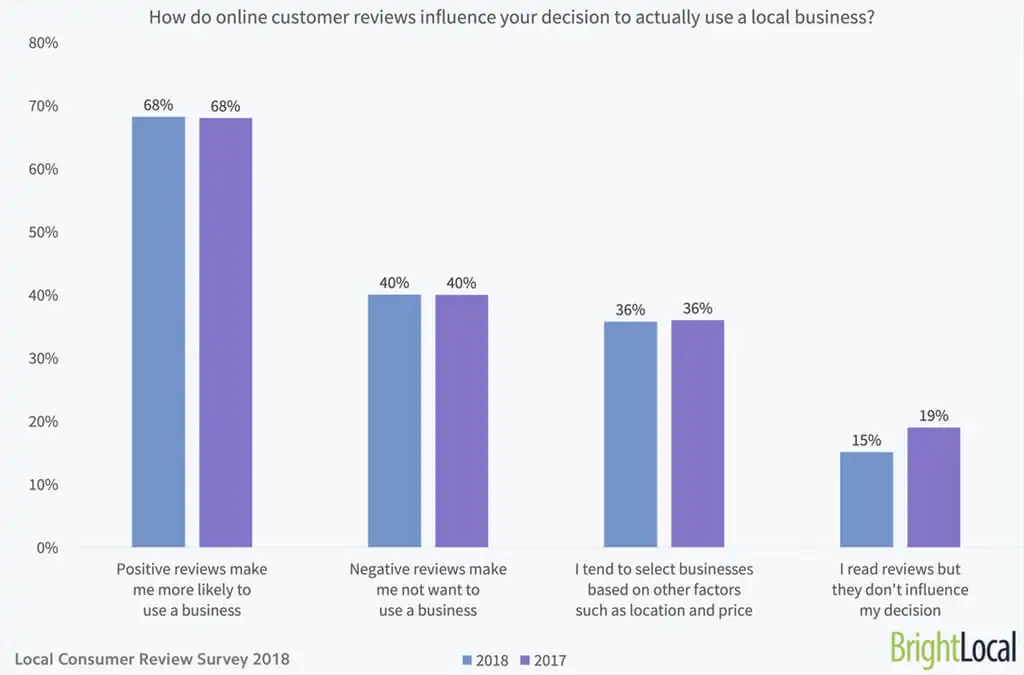 If you don't monitor your brand's reviews, you can seriously harm your brand reputation. That's why it's crucial for you to know how to lead successful online review management.

As reported by BrightLocal a single negative review can drive away approximately 22% of customers, whereas around three negative reviews can drive away 59% of the customers.
What's more, online reviews can be an excellent source of feedback about your products or services.
Now, let's go through 10 tips for successful online review management.
Business review sites – the holy grail
The first thing you should do to manage your brand's online reviews is to create your brand's profile on business review sites like Yelp, TripAdvisor, Google Reviews, etc.
Thanks to such platforms you'll not only get access to features like page statistics, but it'll also improve your performance in search results.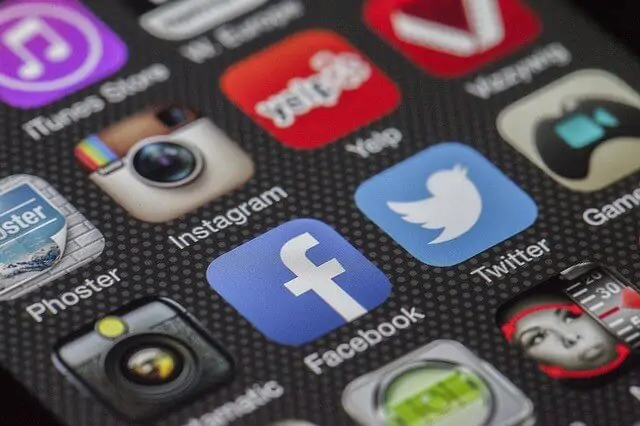 But you need to remember that creating an account is not enough. Fill out more information about your business to claim it and make it more legible. You need to make your profile look like it's a living company. If your profile looks like nobody has visited and upgraded it for ages, you won't inspire trust in your potential customers.
Start using media monitoring tools
Imagine that your brand has its profile on Twitter, TripAdvisor, Yelp, people are talking about it on different forums, etc. As you may imagine, being up-to-date with all these platforms can be difficult and extremely time-consuming. But, on the other hand, you need to know what people are saying about your brand online.
That's why you should consider using one of the media monitoring tools. Platforms like:
Brand24
Brandwatch
Google Alerts
Hootsuite
Mention
are only a few examples of offering online review management services.
Media monitoring tools are helpful in online review management because they gather every public mention about your brand in one place.
How does media monitoring work?
It's quite simple, all you need to do is to set up a project for your brand and choose keywords, which you want to follow. Then, tools like Brand24 will collect every public mention containing the words you have chosen.
First of all, decide what would you like to monitor. It can be:
Your brand
Your competition
Specific topic or hashtag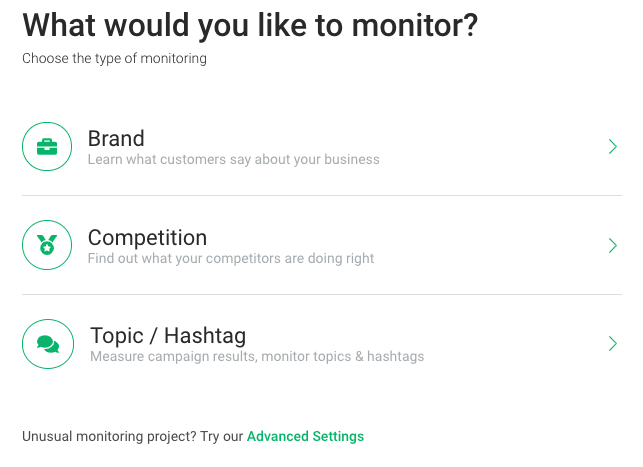 Then, choose keywords you would like to monitor.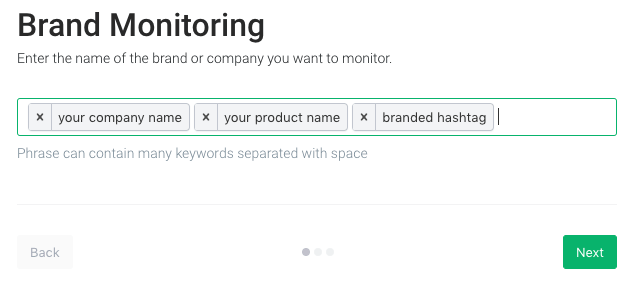 Mentions are displayed on your dashboard, which gives you immediate access to the source of each mention and ability to respond quickly.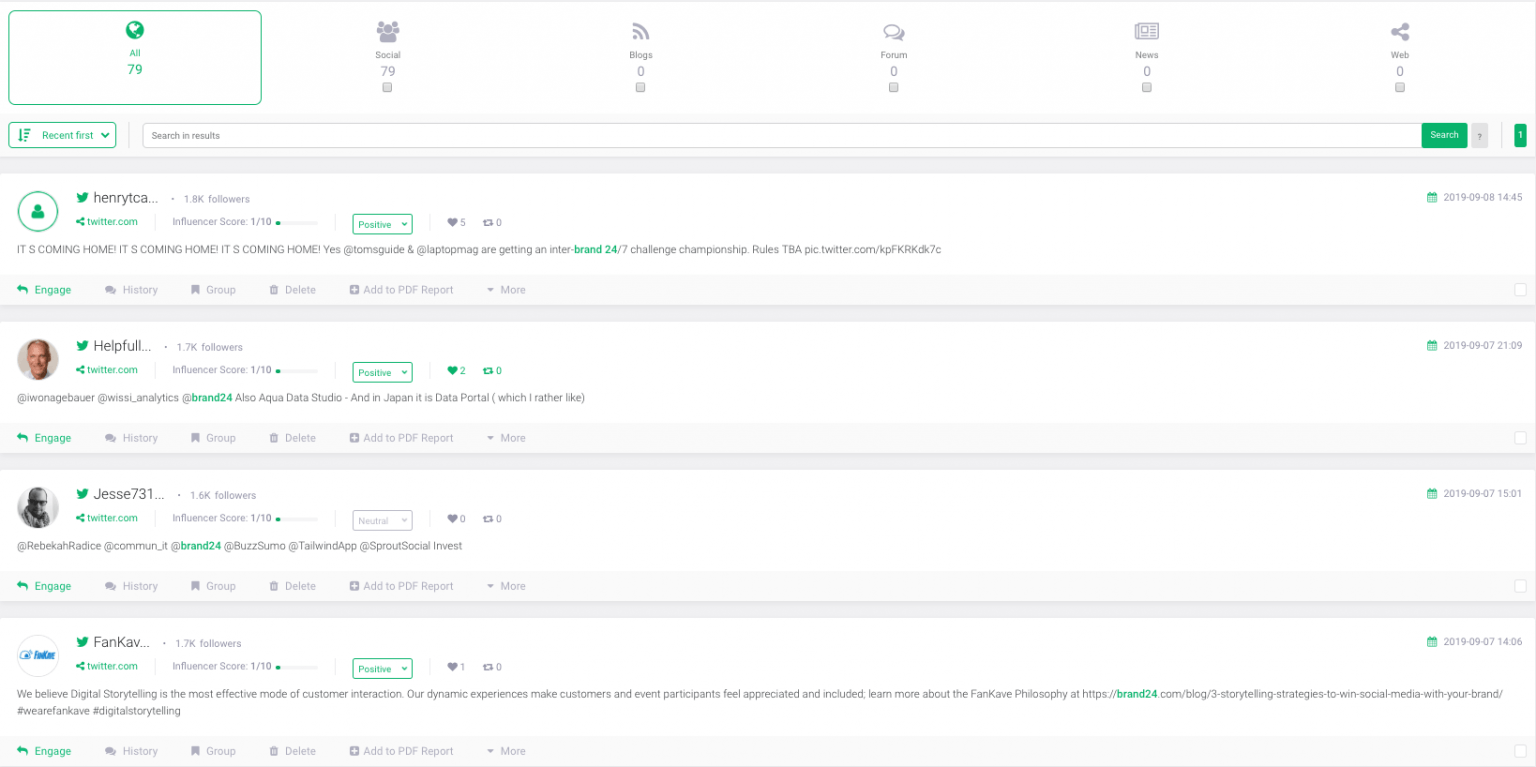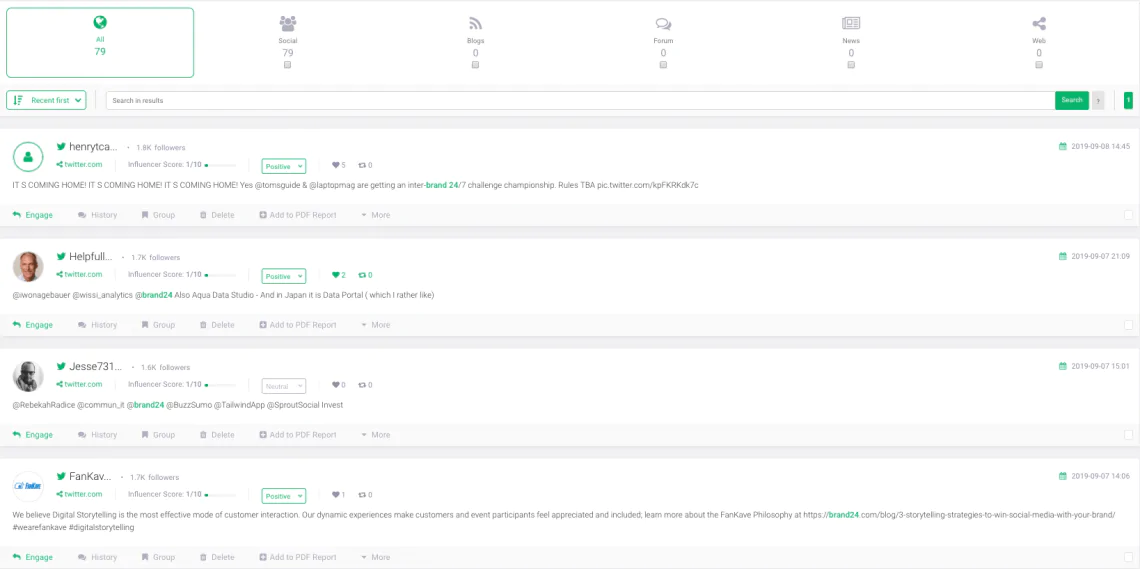 In addition to saving time, media monitoring tools allow you to analyze the buzz around your brand by displaying various stats about your brand such as:
Estimated social media reach
Number of shares, comments, and likes
Sentiment of mentions
…and many more.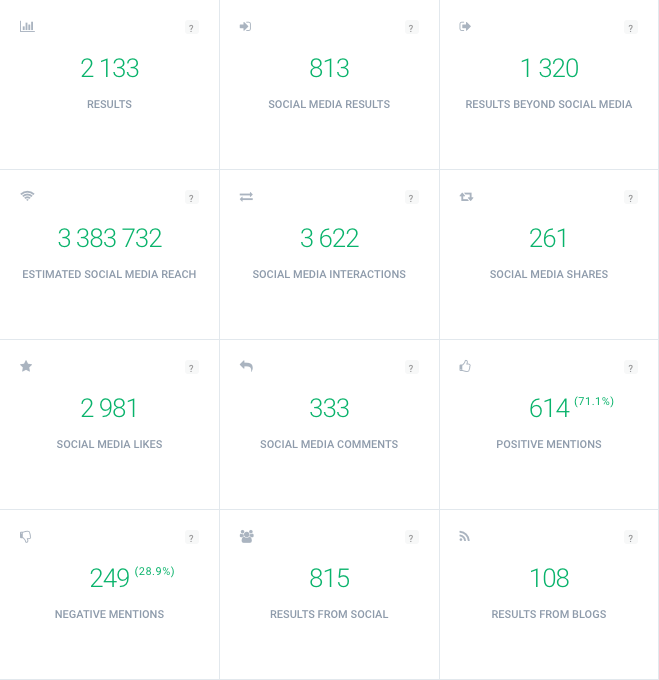 Set up media monitoring alerts
When some unhappy client leaves a negative comment, a rapid response will make you look better in the eyes of other customers.
In media monitoring tools you can easily set up and customize e-mail and Storm alerts for your project and keep your finger on the pulse anytime and anywhere.
E-mail report will show you a quick sum-up of your daily or weekly stats like:
Number of mentions
Changes in estimated social reach
Number of interactions
Number of positive and negative mentions
A list of top social media and non-social media mentions

Storm alerts will show you a quick sum-up about sudden changes in your project like:
Changes in your volume of mentions
Changes in estimated social media reach
A list of top social media and non-social media mentions

Start responding to positive reviews
Online reviews can also be another channel for communication with your customers. When somebody mentions you on social media, gives you a positive opinion, respond to that. It won't cost you a lot of time and effort, but it can bring a lot of profits.
First, you'll show people that you care about what people say about you.
Second, it will increase the engagement under posts about your brand what positively impact your brand's awareness and gives your brand a possibility to be discovered by new potential clients.
Learn how to respond to negative reviews
The same applies to the negative comments. It's even more important to react quickly when an unhappy client leaves an unpleasant opinion about your business.
You need to remember that in a lot of cases, negative opinions can be caused by misunderstandings, and it's your duty to clear up the misconception in a polite way.
In general, you absolutely have to stick to the main rule:
There is no place for arguing. Period.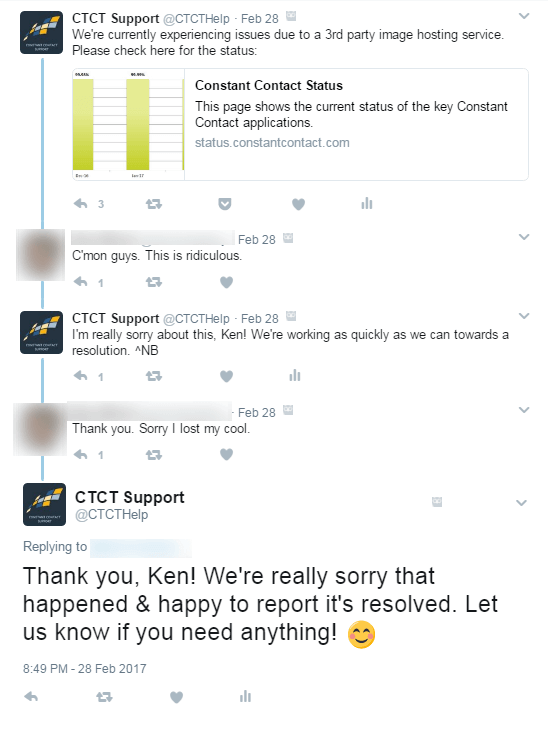 Usually, people leave negative comments on a negative emotion when they are angry at you. Even if complaints may appear a little bit exaggerated, you have to stay professional and sort out a misunderstanding. That's why it's essential to know how to respond to negative comments.
And do it quickly.
If you leave a contrary opinion without any response, people will think that you don't care about their experience what really damages your brand's image.
But if you will react, apologize for the mistake, clear up the misconception, and if you'll do it quickly and politely, there is a huge possibility that you'll turn the bad experience into a positive one.
You need to remember that bad reviews are normal things and, what's interesting, may have some positive sides. What's interesting, thanks to some negative reviews your business can look more authentic. It's also an opportunity for you to show your customer service and problem-solving skills.
Learn more: Find out how to deal with bad reviews.
Establish a consistent brand voice
One of the elements of successful online review management is to have a consistent brand voice when it comes to talking with your clients. If you are the sole employee of your business, it will be you responding to reviews.
But if you have multiple employees, choose one person to be responsible for managing surveys. Thanks to that, you'll avoid the chaos and confusion as to who is responsible for responding, and your brand voice will stain consistent.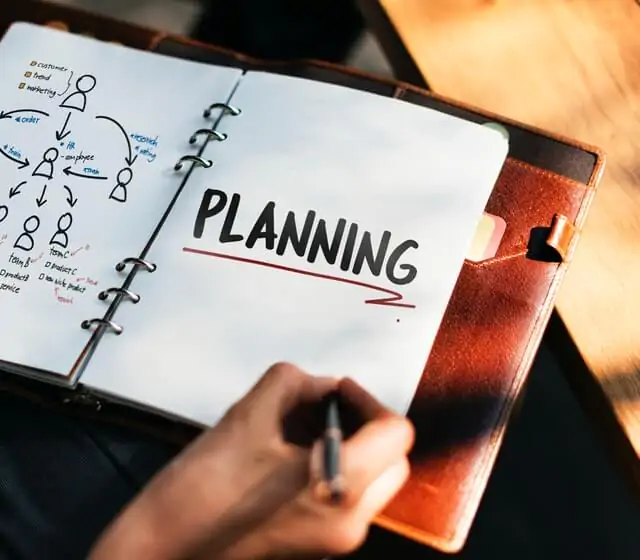 There are no rules in which style you should talk to people but remember about these unique rules:
Be friendly and polite
Have a clear, precise writing style
Be compassionate to customer concerns and feedback
Focus on solving the problem
Have a pro-client approach
And, of course, stay consistent with your brand's image.
Identify your customer's needs
Your customers' reviews are also a great source of feedback! Listen carefully to what people are saying about your brand, maybe they will spot some weakest links of your products or services which you missed.
Also, if you are planning to improve, upgrade, or focus more on some of your products or services, take a look at your customers' reviews. They will tell you exactly what they want. Your job is to listen to them and provide what they need.
Keep asking customers for reviews
Don't hesitate to ask your customers to leave a review. It won't cost them anything, and if they are satisfied with your products or services, they'll probably do it. But for you, it can be a vital element of your branding strategy.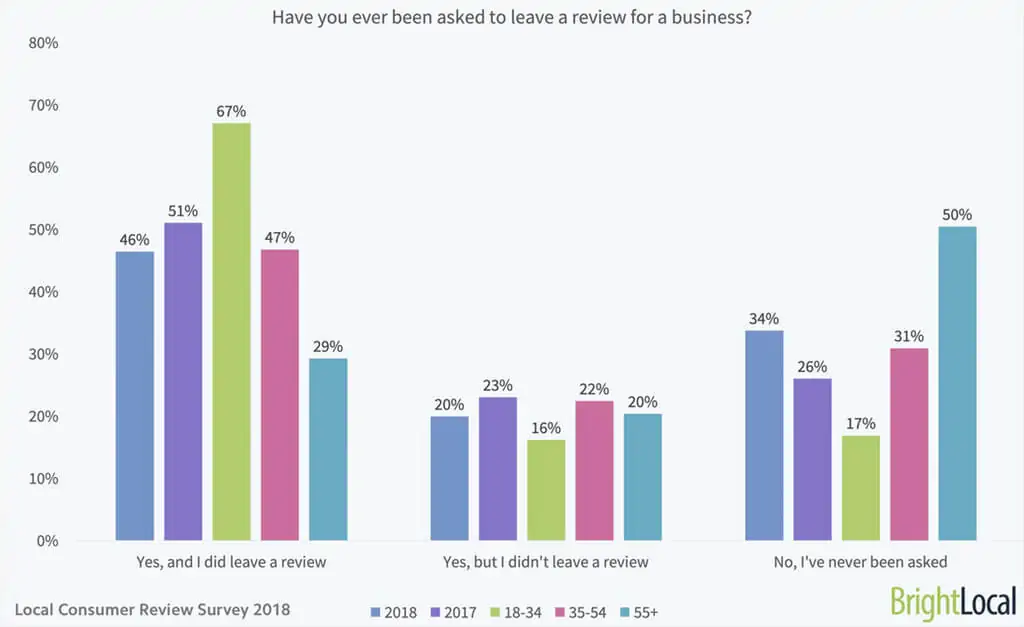 The more positive, unique reviews your brand has, the more trustworthy it gets. It also positively impacts your brand awareness. When more and more people are talking positively about your brand, the more popular it gets.
Learn more: Find out more information about how to measure brand awareness campaigns.
Remember: it's good to ask people for feedback but don't ask them specifically to leave positive reviews. You want honest feedback.
Don't generate fake reviews
It should be evident for every digital marketing specialist in the world. But, unfortunately, sometimes I stumble into some questions about the price for, let's say, 500 positive comments about a brand or product.
First, fake reviews are easy to spot. Nowadays, more and more people are able to unmask a fake review.
Second, if you'll get caught on buying fake reviews your accounts on platforms like TripAdvisor, Yelp, etc. may get banned or even deleted. It's not worth it.
Third, think to yourself, would you trust a company that has been caught on black hat reviews practices? I don't think so.
Make customer review forms easy
The easier it is for customers to leave a comment, the more likely they are to leave one. Having a natural form for feedback is essential in the online review management process.
Tip: If your feedback form on your website includes dozens of fill-in forms and requires tons of useless data from your customer, it shows that you don't want their feedback.
Keep it as simple as can be.
Conclusions
Successful online reputation management is one of the most important aspects of painting your brand in a sympathetic light. Positive online reviews are a great source of social proof for your business and have a substantial impact on sales.
That's why you should know what people are saying about your business and be able to respond if there is any misconception to clear up and do it quickly.
However, the bigger your business will get, and the more sales you'll generate, the more reviews will appear.
It can be too much time consuming to deal with them manually. That's why you should consider using one of the media monitoring tools, which are extremely helpful in successful online reputation management by gathering all public mentions about your brand in one place.

*Source: https://www.brightlocal.com/research/local-consumer-review-survey/
If you want to know more about online reputation management, take a look at these articles:
Why You Should Include Customer Reviews on Your Website
Reviews & Comments Pt. 1 – The Benefits of Online Reviews for Your Business
Reviews & Comments Pt. 2 – Do-It-Yourself
FAQ
Why is online review management important?
Online review management is pivotal for businesses in the digital era. It involves using online review management software to monitor, respond to, and analyze customer reviews on various review sites. Implementing an effective review management system allows businesses to promptly respond to customer concerns, gather insights about customer experiences, and strategize improvements based on feedback.
This process can help businesses build trust, improve their online presence, and enhance customer satisfaction. Additionally, a robust review management tool can help companies effectively manage their online reputation and foster meaningful customer relationships.
What does a business review do?
A business review acts as a tool for customers to voice their experiences, concerns, and suggestions about a product or service. Companies can manage reviews using reputation management software, which helps streamline the review collection process and allows businesses to respond to feedback promptly. A strong review management strategy can provide valuable insights into customer expectations and identify potential areas of improvement.
By managing reviews effectively, businesses can show their customers that they value feedback, leading to increased customer satisfaction and loyalty. Furthermore, business reviews can influence prospective customers' perceptions and decisions, reinforcing the need for an effective review management strategy.
Is review management the same as reputation management?
While the two are closely related, review management and reputation management are not the same. Review management is a subset of reputation management and often involves using a customer review management platform to collect reviews and respond to them effectively. This process can significantly influence customer satisfaction by showing that businesses value their customers' feedback.
On the other hand, reputation management is a broader concept that includes other elements such as public relations, social media monitoring, and other marketing efforts. While review management is crucial, a comprehensive reputation management strategy should also account for other aspects that can impact a company's public image.