Instagram is all about pictures, right? Well, not exactly. Instagram captions, especially the good ones, can bring you many benefits. Bring your caption game to the next level after reading our tips, inside this article.
Now, when you catch the audience's attention by having a polished profile bio and make them want to stay for a while by having a consistent theme and grid, there is also a chance to start building relations and engagement.
Adding good Instagram captions to your posts can be very beneficial for you. You can use them for various reasons. They help you create more of a personal connection with your followers, encourage your audience to engage and create a community, allow you to share your thoughts and opinions, help you show the human side of your Instagram profile.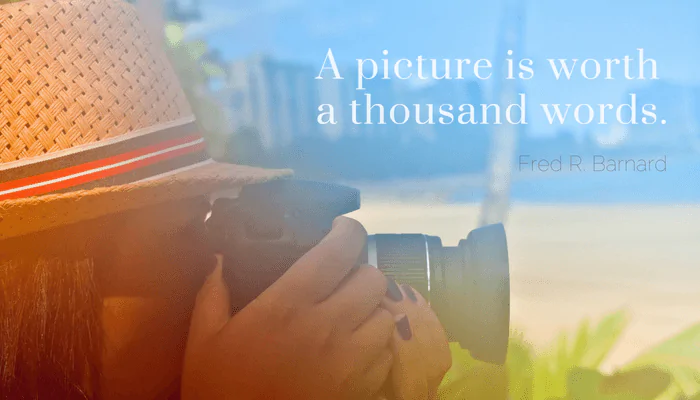 In this article, you will learn:
how important words are on Instagram;
how to write good Instagram captions;
how to increase your audience and build brand awareness, thanks to a good caption;
how to find Instagram trending hashtags
how to find posts with specific keywords.
Monitor Instagram hashtags and check their performance
Instagram Captions
The visual side of any Instagram profile is the most important thing. There are great tools out there that will help you create great visuals, for example, Instasize.
But it's one thing to maintain followers because of great photography, and quite a different thing to build an engaged community on your Instagram business profile. This community helps you build brand awareness, promote your brand and products, reach a new audience, find organic brand advocates, and of course, it will help you sell more.
This means that a number of your followers should be active on your profile, not only liking your posts, but also by commenting on them and engaging in discussion. If the engagement rate falls between 3% and 6%, we can say it's good. If more, that's great, but if less, you need to adjust your Instagram strategy.
A long, long time ago… ZzzZzz.
Stop here. A photo caption is not a place for writing long stories. You have 2,200 characters available, but keep it brief. Short Instagram captions, that are clever or funny at the same time, are what we are looking for.
Unless your profile is about sharing specific knowledge, you should let the post speak for itself. The caption should provide context for the photography, inspire your followers, and show brand personality.
Keep the style of the caption consistent with your brand style and character, but adjust the communication to this platform. Here, a very important thing is getting to know your audience.
Instagram is a friendly place, a place for an informal and relaxed style of communication. Your audience here doesn't expect formal messaging as they do on other social media channels or your professional blog.
Write a nice, direct caption, and don't hesitate to make use of your sense of humor. And, of course, don't forget about proper grammar and spelling.
Cool captions are not always serious captions. You can write funny captions or attitude captions if you feel like it. Your Instagram caption can reflect your mood or be completely imaginary.
Even though the best Instagram captions are the ones coming from your imagination and creativity, there are some tips that you can use to step up with your caption game to the next level.
Psst, try free our media monitoring tool. Social media monitoring will give you all the information you need to boost your Instagram presence. Monitor hashtag performance, analyse the sentiment, and check the social media reach. Start your free trial here (no credit card required).
Emojis!
As I said, Instagram is a place for informal communication. Using emojis is a great way to show your current mood, brand personality, and add a blast to your captions. This is also a good way to point out the most important part of your caption by using arrows, fire, or a megaphone icon. Or whatever you want. Have fun using emojis, but remember to not overuse them.
🙂 👩‍🏫 💻 📷 📖 🎓 🤓 📝
Engagement!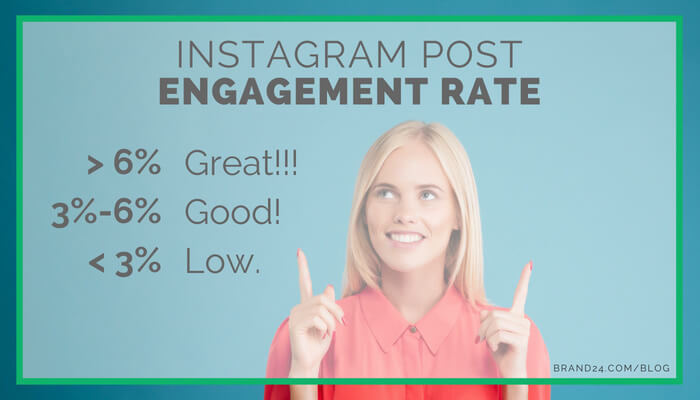 The algorithm is one of the most important things you need to keep in mind while managing your Instagram business profile. It is no secret that the algorithm can enhance profiles with high engagement.
The picture you post can encourage people to click on the heart icon below, but the caption is what you can use to encourage people to post a comment, engage in discussion, and even more.
A good caption can do a lot! The first thing you can do is inspire people to comment on the post. A great idea is to ask a question, ask for advice, or encourage people to share an experience with you.
PRO TIP:
In the feed, Instagram shows only the first few words of your caption. A good idea is to start with a question or call to action. It will catch your audience's eye and make them want to click on the "show more" button where they can read the whole explanation. Make the first part of your caption super engaging!
Use trending hashtags
Instagram trending hashtags can increase your Instagram reach. The key is to find the right hashtags that will resonate with your audience and help you reach exactly the people you need. Adding a trending hashtag to your Instagram post can help you enhance it.
Here is an article on how to find trending hashtags on Instagram, if you want to become a master of this field.
You can manually search for hashtags used in your industry but that's not the most optimal way of boosting your Instagram presence.
Take a look at the list of trending hashtags hidden inside your social listening tool.
How is the list generated? Brand24 analyses the online talk around your company and based on the analysis creates a list of the most popular hashtags.
Incorporating trending hashtags into your Instagram caption will help you reach wider audience and make your content more visible.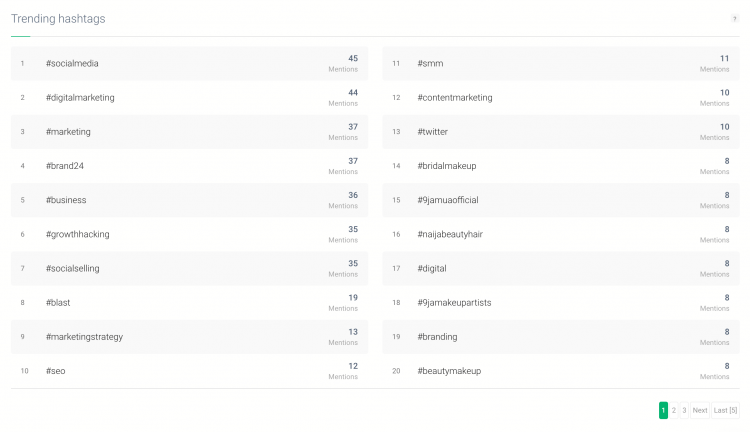 Get your list of trending hashtags here! Start free trial (no credit card required)
Write a caption with a good call to action!
A good Instagram caption is a caption with a clear call to action. You can ask people to click on a link in your bio (remember? it's the only clickable link on your profile). And using a browser link that is easy-to-remember and easy-to-type into the internet isn't a bad idea, like one from bit.ly or another shortener.
The next thing you can do, is asking your audience to answer a question, as I mentioned before, but also ask them to tag someone in the comments section. This will bring new people to your profile. Before you do this, think about the words you need to use to be sure that the people who come would be interested in your offer, and stay on your profile longer than just for a contest or short game.
Another thing, of course, is a call to action for sales. You can dare people to test your product and share their experience in the comments. Or buy a limited series of products, etc.
By using actionable, and not passive words, you can encourage people to react and engage. This is a great step to gain favor with the Instagram algorithm, and the first step to building a real community around your profile.
PRO TIP:
Preparing and scheduling your content can be difficult, especially if you work in a team. To make the process a bit easier, take a look at content creation and publishing tool, for example, Contentcal. The tool will help you draft content, create templates, and curate your posts!
Play a game!
Instagram terms allow contests to be organized on the platform. What's even better, as an organizer, you're allowed to ask people to share posts or Stories, and also tag their friends in comments. This definitely helps you increase brand awareness.
PRO TIP:
Place "giveaway," "contest," or "challenge" in the first words of the caption.
Best Instagram posts are the ones that catch the attention of your followers. These keywords surely will. Everyone is interested in winning something!
Feature the audience.
Last, but not the least, thing which can help boost engagement (with the algorithm too!) is user-generated content. While you grow your audience and inspire them to spread the word about your brand and products, you can start to share pictures from your fans profiles on your brand profile. This will encourage people to post more branded content – everyone wants to feel appreciated by the brand they like.
PRO TIP:
Always ask the author for approval to repost content! Instagram doesn't have a native sharing option. You need to use an external application or save the photo and post again. Doing this without agreement is copyright infringement, which you would like to avoid, with all its legal consequences. Also, tag the author in the photo you post and in the caption. Sharing your engagement with your customers is always a good idea!
Sum up!
If you were looking for Instagram captions ready to copy and paste, we are sorry, but we don't believe in the power of repetitive captions. We believe in your creativity and intelligence though. We are sure that with the use of our tips, you will create the best Instagram captions ever. Why? Because you know your audience best and you know how to attract their attention or engage with them.
Here is a short list of things you should focus on and use while preparing your Instagram caption:
write brief captions;
check your grammar and spelling;
be informal and funny, showing brand personality;
use emojis, but not too much;
start your caption with a CTA;
encourage people to write comments and tag people;
organize contests and challenges;
feature user-generated content.
An Instagram caption is all about words (and emojis). Part of it is also about hashtags, which can either help your profile or bring about a shadowban for the account. In one of the next articles for the Instagram series, you will learn how to use hashtags on Instagram to increase your Instagram reach and gain a new audience, and also find out why your hashtags may not be working on Instagram.
Stay tuned!
Do you want to know more about media monitoring and social listening?
Take a look at our free crash course in media monitoring!
HANDPICKED RELATED CONTENT:
How to build an effective Instagram marketing strategy
8 Powerful Instagram Analytics Tools [and 15 Metrics to Track]