How to perform competitor analysis
April 23, 2020 ・ 15 min read
Competitor analysis will help you assess the weaknesses and strengths of your competitors and identify threats and opportunities to your business. Based on that knowledge, you can establish a plan of action for your brand that will help you stay one step ahead of your competition.
Competitor analysis is a time-consuming, complicated process, but the rewards are worth the effort.
Conducting a competitor analysis will give you a competitive edge over other companies.
Thanks to a robust set of data from competitor analysis, you will be able to:
position your products in the most optimal way
meet your customers' needs
exploit your competitors' weaknesses
learn from their strengths
Hopefully, this article will organize the information you need to conduct competitor analysis.
Since competitor analysis is a long and complicated process, we do our best to make it as simple as possible. This article provides all the details you need to get the insights from competitors analysis.
Here's a quick recap of competitors analysis! You'll find detailed information further down.
Find and classify your competitors — you have to know who you're competing against
Take a note of the basic information — company overview, revenue, customers
Analyse the product your competitors offer — take a deeper look at the features, perks, and technology
Analyse their customers base — the type of customer will tell you who the desired audience is, what is the level of brand awareness, which social media platforms they use, and much more.
Take a look at the SEO efforts — SEO competitive analysis will tell you how your competitors use search engines to their benefit
Analyse their social media presence — a lot of activities will take place on social media. Take a look at the channels your competitors are using and what message do they send.
Understand your competitors' positioning — who is the ideal customer of your competitors? What's the most important part of their messaging?
Compare their prices — maybe you're missing a low hanging fruit by pricing your product too low or too high.
Here's our detailed itinerary for today:
How to do competitor analysis?
As I mentioned before, competitor analysis is a huge task – both in terms of the amount of information you will have to process and the resources it takes.
To have a comprehensive view of your competitors activities and strategy you should analyse many different aspects of companies presence. We prepared a list of areas you should take into account:
Company overview
Product or service
Customers
Marketing
That doesn't seem like a lot, but once you start digging you'll discover a lot of useful information!
Competitor analysis will take up your time. You have to spend some amount of time searching and analysing the information, preparing the document, and implementing necessary changes.
What are the benefits of competitor analysis?
But the benefits of competitor analysis are hard to miss.
Competitor analysis will help you:
identify market opportunities that will help you increase market share
exploit your competitors' weaknesses and convert their customers to your product or service
provide information needed to plan future marketing strategies
allow you to make well-informed decisions on how to develop your product
If you want to be one step ahead of your competitors, you have to assess the status quo first. Knowing which areas you need to improve and where exactly can you gain competitive advantage easily, will help you shape your business decisions.
What should you include in a competitor analysis?
While performing a competitor analysis you will gather a ton of data. Which should you include in your competitor analysis report?
There are parts of competitors analysis that are common for all business types.
No matter your business niche, you should analyse:
the business side of your main competitors
the marketing activities of your competitors
the customer service they provide
That's a lot of information to uncover.
That's why we prepared a step-by-step guide to competitor analysis!
Hopefully, with our competitor analysis framework, the process will be less daunting and better organised.
Find your competitors
Competitor analysis should start with identifying and classifying all your competitors.
You can divide the competitors into three groups:
Primary competitors – businesses which target the same audience or have similar products.
Secondary competitors – businesses which sell products in the same category. For example, a secondary competitor to a brewery is a vineyard.
Tertiary competitors – business who are not your direct competitors but might become one in the future, if you expand your product line or service.
There are numerous ways to identify your competitors; I'd like to recommend five that proved the most effective for us.
Google search
That one is a no-brainer. When you want to know something, you google it (or bing it or duckduckgo it).
When it comes to competitor analysis, it's a great starting point.
Of course, Google will only spit out uncategorised results. Your job will be to divide the businesses into categories and check all other available information, for instance, when was it established, the number of clients, etc.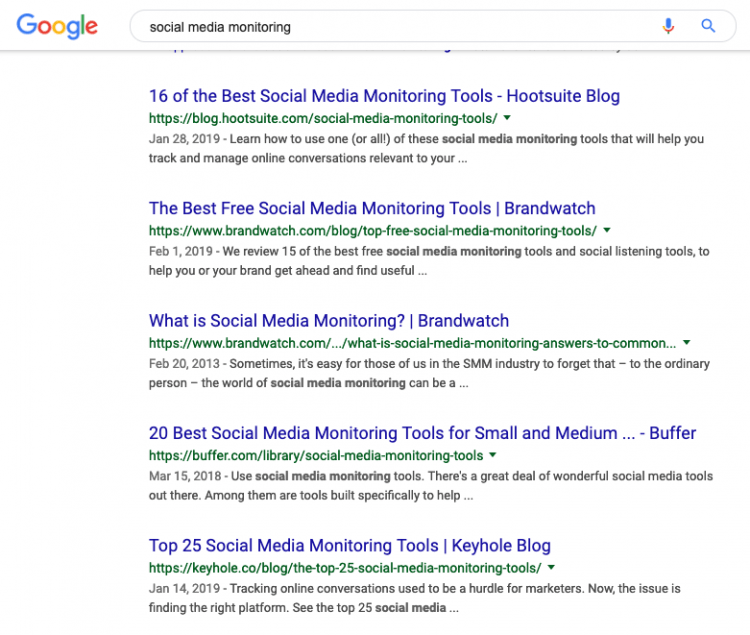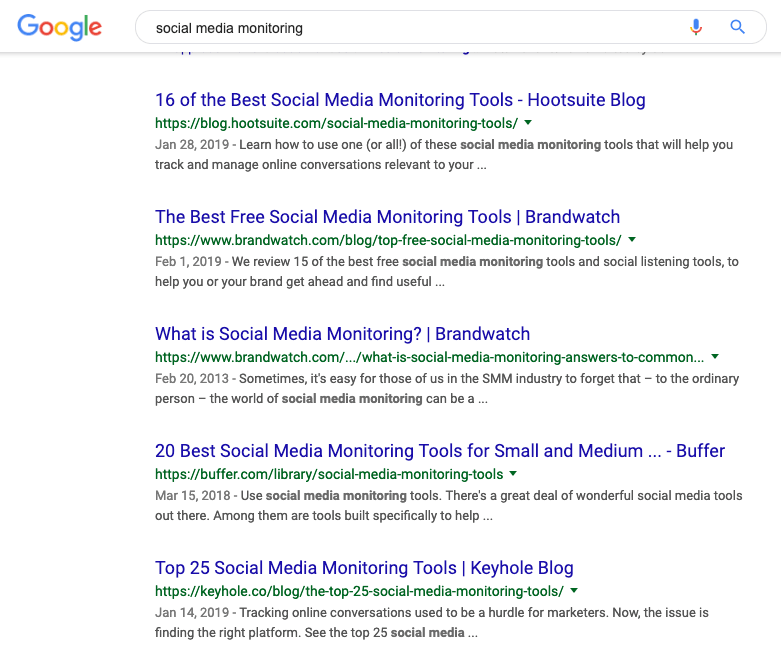 Try to put yourself in the position of a potential customer and search for terms related to your business niche. It's best to do it in an incognito mode, so the search engine won't take your previous searches into account.
Prepare a list of keywords related to you industry and start googling. You should get a list of your competitors ready in no time.
Google ads
While we're at search engines – take a look at paid ads. Some of your competitors might not be interested in SEO positioning (which takes some time and resources to develop). Instead, they will pay for promotion.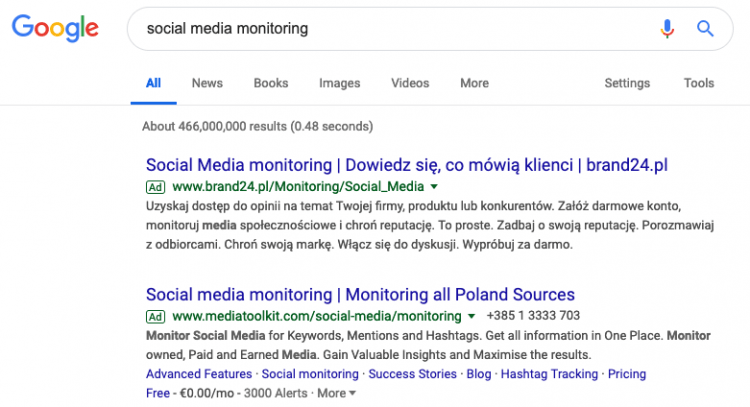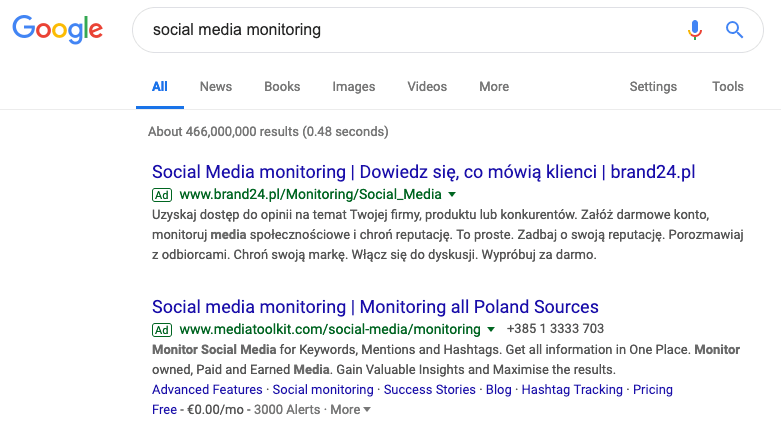 Follow the same process as in the previous point, just take a look at ads, not organic results.
Internet monitoring
Media monitoring will help you with a few steps in competitors analysis process. Let's start with identifying your competitors.
Try media monitoring for competitor analysis! Give it a spin during 14-day free trial (no credit card required).
You can compile a more thorough competitor list by creating an Internet monitoring project.
You start by creating a project.
In the project creation wizard, enter the keywords related to your industry.
The tool will start gathering all the mentions from the Internet containing your keyword and organize them in one neat dashboard.
You will not only get a list of your competitors, but will also see which companies people recommend and why. That's a beginning of the more in-depth analysis, mainly assessing your competitors' strengths and weaknesses, which I'll discuss in more detail later on.
Customers
Your customers are a goldmine of knowledge. Most of them, before they came to you, have done a ton of research to choose the best solution for their problem. You should tap into that knowledge!
Ask what other options they considered and which feature made them sway into your direction.
Moreover, new companies will most likely try to tempt your customers to switch to their product. Keeping your finger on the pulse will help you detect early signs of a new rival on the market.
Trade publications
Trade magazines, both digital and printed, are a great source for your competitor analysis.
New entrants to the market will try to put their names on the map, so check the publications regularly.
Moreover, you'll be able to examine your competitors' offer.
While examining the offering, try to answer these questions:
What are the most striking differences between your bid and your rivals?
What messages do they send out?
What features is your product missing?
That's all publicly available information you could use to perform competitors analysis.
Once you know who are your direct, indirect, and tertiary competitors, you can start analysing various aspects of their brand.
Gather the data about your competitors
Once you identified the most relevant competitors it's time to dive deeper into the available data.
Take a note of the name of their CEO and other prominent employees, the total number of employees, and how long they've been on the market.
An important piece of information for competitor analysis will be the data about their funding. Most of the VC don't invest in two companies from the same group, so if you see someone already invested into one company there is probably no point in approaching them.
You can look up the number of employees on LinkedIn. Of course, that will be just an estimate, but the number will give you an idea where your company is headed.
Examine the product your competitors offer
Now it's time to take a closer look at the product or service your competitors offer. Take a closer look at these aspects:
technology — what technology was used to build the product?
perks —do they give anything for free, for example, ebooks or webinars? Do they offer discounts?
core selling point — who exactly are they targeting?
A thorough analysis of the product will help you identify the gaps in your competitors offering and try to fill the gap. Maybe you can offer an interesting webinar? Should you offer a free trial?
Look for any affiliate programs they might run. Affiliate programs help spread brand awareness and boost sales.
Another aspect of competitor analysis, especially for tech companies, is to assess what technology they use. You can check it in two ways.
First, there are websites, for example BuiltWith, that will help you discover the technology behind the product.
Secondly, take a look at job listings. Companies will list the stack needed for new hires, including programming language, email marketing services, analytics systems, and much more.
Analyse your competitors' SEO efforts
SEO stands for search engines optimization. An SEO analysis can be divided into at least two subgroups.
Firstly, you should analyse the structure of your competitors' content.
How do their articles look like? Are they using any interactive components, for example, table of contents? Is the text on a colourful background? How do they use headings? These factors may all sound a bit trivial but they all could have an impact on website positioning.

Another aspect of an SEO competitor analysis is a keyword gap analysis.
A keyword gap is a list of keywords your competitors rank for and you don't. You could try to tackle certain keywords and outperform your competitors.
While we're discussing SEO, take a look at the competitors' backlinks analysis. To rank well in any search engine, a domain ought to have strong authority. One of the aspects that Google and other search engines take into account is the number and quality of links to the domain.

Analyse which domains are linking to your competitors' content. It will give you three pieces of information:
It's a checklist of sites which you can ask to replace links to your competitors with content linking to your site;
It gives you a general idea on what type of content is suitable for link building;
It's an indicator of what you have to do to beat your competitors.
Of course, the details of your content strategy will depend on your industry. These three points are universal and will help you assess and give direction to your content strategy.
Analyse your competitors social media presence
No matter the business niche, at least some of your competitors are present on different social media channels. Considering the fact that more and more campaigns and conversions take place on social media, that's a part of competitors analysis you can't omit.
You have to know which social media platforms your competitors are using. You can manually check channel after channel, or you can set up a social media monitoring project for your competitors.
Follow the same steps as when you were creating a social media monitoring project for yourself, but instead of entering keywords related to your industry, think of terms your competitors would use. It can be:
the name of your competitor;
their @handle;
their branded hashtag
their campaign specific hashtag
Brand24 will provide a ton of useful data! Let's see what's in there for you.
Analyse how often your competitors' post on social media
The volume of mentions is a first metric you should assess while analysing your competitors' social media presence. The total number of your competitors' posts and posts mentioning them is a backbone of your analysis. Combining it with other metrics will give you a more holistic view of your competitive landscape.
A high volume of mentions might indicate a couple of things:
the content is resonating well with their target audience which sparks interactions and builds brand awareness;
seasonal changes in your competitors' content distribution. There might be a time in a year where your opponents are extra active, for example on Black Friday or during Christmas season;

A media monitoring tool will collect mentions from different social media platforms and analyse them. There are filters you can use to examine specific platforms or get a bigger picture and analyse the aggregated data.
Let's start with the volume of mentions. That's a total number of all mentions containing keywords related to your competitors.
Brand24 automatically categorizes the mentions according to the social media platform they originated.
This competitor analysis metric will help you establish two things:
Which social media platforms your competitors are using. If they are active and receive a positive response from their audience, it means that your potential customers are actively using a particular social media platform. You can also peek on the type of content that sparks interactions.
You don't have to do the research and invest your energy into establishing your presence on different social media channels by yourself. Learn from your competitors' mistakes. If they weren't able to build a loyal following, it's unlikely you could do that. Or, at least, establish a different strategy for a particular channel.
Combine volume of mentions with sentiment analysis
A high volume of mentions isn't an indicator of success. To have a whole picture, you should combine the volume of mentions metric with sentiment analysis.
Sentiment analysis will tell you whether the response to a particular message was positive, negative, or neutral. In other words, it means whether people are enjoying brands' messaging or not.

Sentiment analysis can give you valuable information about:
a reaction to a specific marketing campaign. A high volume of mentions and an increase in negative sentiment is usually a sign of a social media crisis.
an understanding of how your messaging and marketing activities affect the perception of your brand. It will tell you whether you are sending the right message to the right people via the right channel. There's no point in broadcasting into the void where no one is interested in what you have to say.
Take a look at the share of voice
The share of voice point out what part of the whole discussion was generated by a specific author. 
The share of voice is associated with brand awareness. Again, as with the volume of mentions, a high share of voice can be caused by a crisis situation, so you should always combine it with sentiment analysis.
If your competitors generate a high percentage of the share of voice and the sentiment is positive or neutral, it means that the brand is recognisable among their target audience and the messaging is resonating well.
Measure social media reach of hashtag campaigns
That's one of the most important aspects of competitors analysis.
Measuring the social media reach of a campaign allows you to see how many people could have seen your competitors' content and are possibly aware of their brand or product.
Why is social media reach important for competitors' analysis?
First of all, the more people see their message the highest brand awareness and possible conversions.
For all your metrics, you need a benchmark. You'll never know whether your campaign performed well if you don't compare it to other results. Comparison to your competitors is a good start.
Second benefit of measuring social media reach is the knowledge of what works and what doesn't when it comes to marketing campaigns. Which social media platform should you choose? What type of content will spark interactions? You can gain all that knowledge by analysing your competitors' online presence.
Understand how your competitors market their product
Messaging is a vital part of competitors analysis. Messaging will tell you how a company sees itself, who their ideal customer is, and what are they trying to achieve.
You have to analyse a range of different mediums, including:
their website;
social media;
interviews;
ebooks or reports;
newsletters;
leaflets, flyers, brochures, and other physical materials;
product or service descriptions.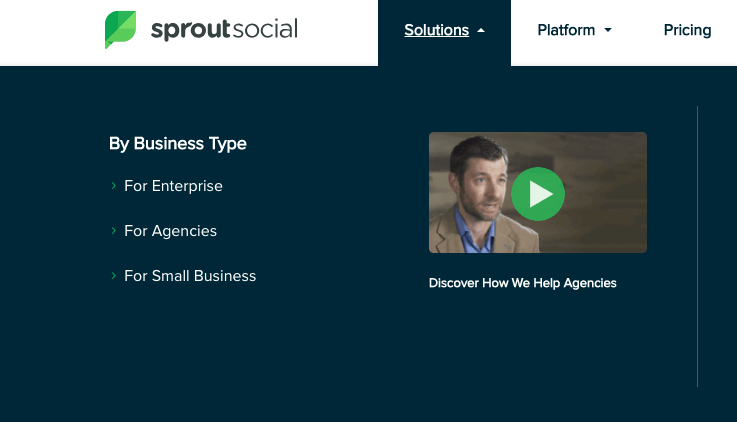 An extensive analysis of their copy will help you determine what your competitors' see as an important feature, what is their buyers' persona, and what they are hoping to achieve.
This will give you a general idea of how your competitors plan to expand their business. Will they penetrate new markets? Are they developing a new feature or product? You can look for some subtle hints in their copy.
Take a look at your competitors' pricing
One of the most important aspects for your competitors when it comes down to making purchasing decisions – the costs.
Analysing the pricing can be a daunting task, as there are many variables involved. The offerings might differ slightly, depending on the features offered by each company. Find as much common ground as you can and compare the plans.
This will show you whether you're charging an adequate amount of money for your product.
Maybe there are some features you could add to your offering to make it more attractive?
Or, on the contrary, you might have a competitive advantage over your rivals you're not aware of. That's a perfect way to promote your business!
Compare the customer experience
A crucial part of your competitors analysis should be focused on customer service. Many established companies that already gained a significant number of clients don't have time or resources to provide exquisite customer service. That's a gap you can fill in to distinguish yourself from your competitors.
Another thing you should keep an eye on is any technological innovation your competitors are using. Do they use chatbots to help their clients? Is there a live chat box on their website?
You can use all of these insights to improve your own customer service and gain competitive advantage.
How to write a competitor analysis
Once you gather the data, it's time to put it all together.
First of all, set your priorities. Depending on the aim of your competitor analysis, you should focus on different parts of your data.
If you want to analyse main competitors, take a closer look at their strong and weak features. This will help you determine the areas you need to improve and spots where you have an advantage and can exploit to build competitive advantage.
Do you offer free shipping? Is your product manufactured locally? Do you offer unique customer service? Those are all features you could market to your potential customers that differentiate you from your competitors.
Once you perform a competitors analysis make sure the content is distributed across different departments at your company. Sometimes the most innovative ideas come from people you least expect it.
Competitor analysis made easy
Competitor analysis is an ongoing, time-consuming, and crucial process. It's much more than just a list of your competitors.
Competitors analysis will give you all the information you need to get ahead of your rivals, excel in your industry, and become a thought leader in your niche.
HANDPICKED RELATED CONTENT
A comprehensive guide to social media analysis
12 Competitors Research Tools to Boost Your Business