5 Awesome Tools to Automate Your Business
June 23, 2016 ・ 5 min read
How about some automation tools?
On the one hand, we hear people are irreplaceable, on the other – nobody is irreplaceable. Which opinion is right? I think we could vote for both. How so? The answer is relationship and automatization. In the first case, there is no possibility that you can replace a person with another one or, what's more, with a machine or an application. People matter. Thus, there's another way. We can support our job with tools. We have (only) 24-hours a day to not only manage growing income's column but, what's way more important, to take care of family and friends. How to squeeze the week, do more and be more efficient at the same time? Automatization is the solution. It is the near future of managing businesses. Adapt those tools today and enjoy the view of your growing company.
CayenneApps – Organize goals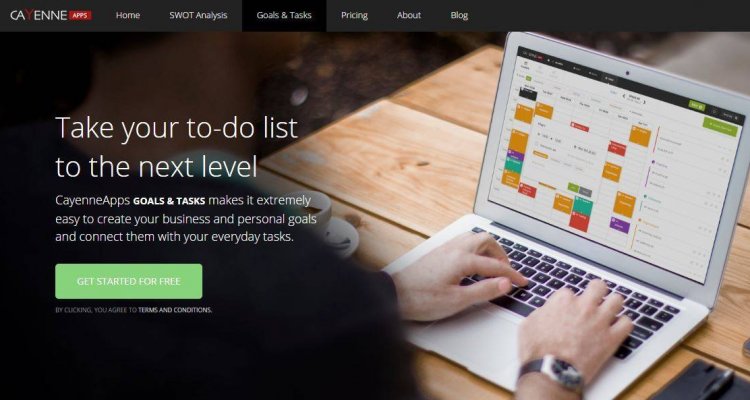 CayenneApps is a web application which helps businesses and individuals to identify their top priorities and initiate a long-term continuous process of improvements. It consists of three different, yet integrated products (called modules) such as SWOT, Goals, and Tasks.
The Cayenne SWOT module takes advantage of the popular SWOT analysis but enhances it greatly to make finding top priorities easier. The second product, Cayenne Goals, allows users to create and keep track of their objectives. The module is integrated with SWOT, so users can easily convert previously identified issues into new goals.
The third module, called Tasks, helps users to transform their goals into lists of everyday activities. There are two different modes: the Kanban Board Mode (it helps users to move tasks between three distinct states: "To Do", "In Progress", and "Done" and to get a clear overview of the current status of goal completion), and the calendar-like Planner Mode (allows customers to plan the execution of a given task ahead of time by scheduling a precise time window on the provided calendar). CayenneApps allows users to use SWOT, Goals and Tasks separately, but the highest efficiency can be achieved when all modules are connected.
IFTTT – Strategy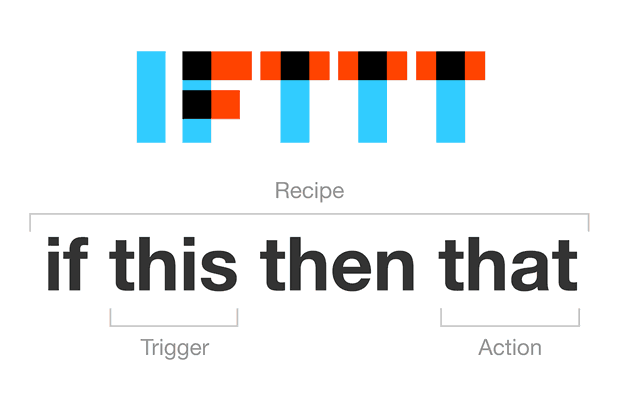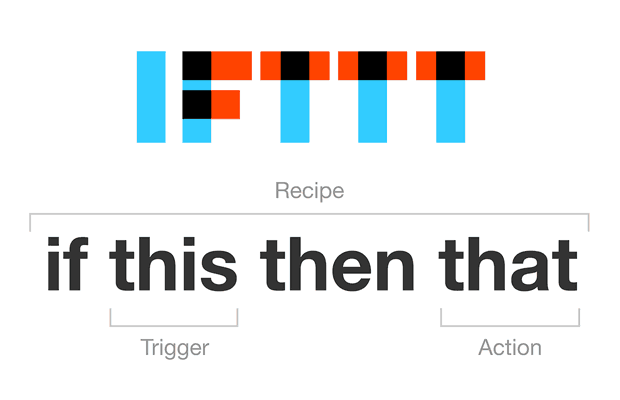 Sometimes we come across applications that we couldn't imagine life without and we don't know how we functioned before. One of those is IFTTT. Thanks to this cool tool you can create your own chains of simple conditional statements which we call "recipes". They are made up of channels – for now, 324 different services – triggers, actions, and ingredients. There are two types of recipes: DO Recipes (tap to run it and create your own personalized Button, Camera, and Notepad) and IF Recipes (they run in the background). They allow to create connections with one simple statement — if this happens then that happens). The main idea of recipes is connecting other services together to perform automated actions. You can write recipes and use the already existing ones, created by someone who recommends them as useful. Example? IFTTT has their forecast channel so you can choose a recipe "Will it rain tomorrow". Once you trigger it, and the next day the weather is bad, you will get an SMS with a nice request to take your raincoat. The application is free, available on the web, on Android and iOS.
Nimble – CRM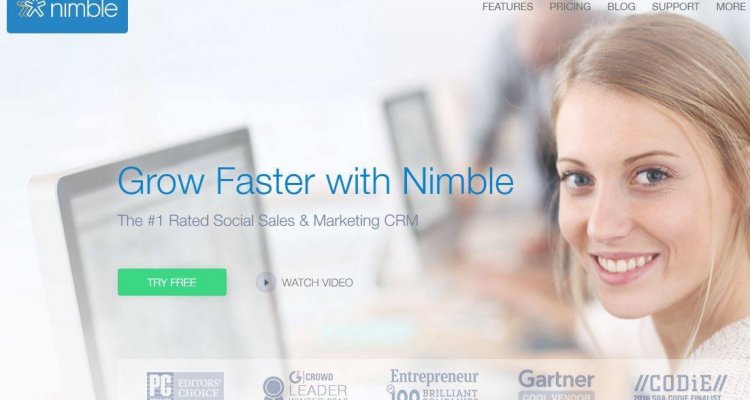 Nimble is a social sales and marketing solution. It allows you to track, engage, and nurture important contacts. It works everywhere you are: social sites, your inbox, etc. It delivers insights into any person or company you come across online.
Nimble has reimagined the relationship management by creating the first CRM that works for you, everywhere you work. It automatically builds your CRM by gathering contact and company details into one place including email conversations, calendar activities and social conversations and signals. It can be used as a company's social CRM or can add a tremendous value to existing CRM, sales and marketing products. Marketing automation features like group messaging, custom email templates and response tracking were designed to help you engage the audience in a personal way.
Sendloop – Email Marketing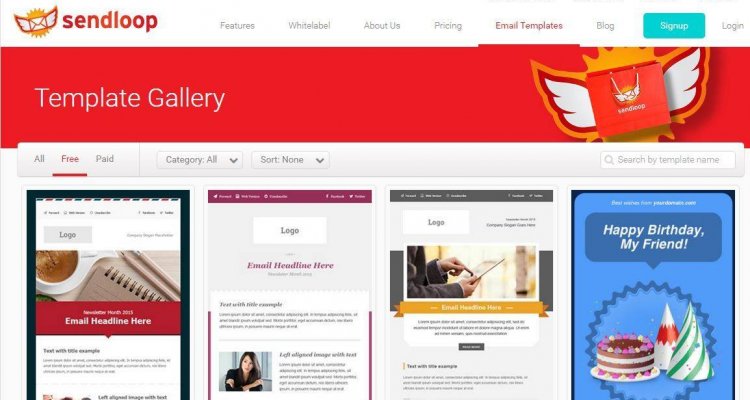 Sendloop gives small businesses a powerful digital marketing tool found on enterprise-level software. You can start creating beautiful emails and automate your email marketing in minutes – even if you have zero technical skills! Send targeted emails to leads and customers on autopilot with Sendloop and watch your sales grow. Key benefits are:
Follow up leads and customers automatically

Nurture new subscribers with engaging content

Convert leads into customers with powerful email campaigns

Reactivate old customers with special offers

Elevate engaged customers by offering additional products and services
Tailored content is a treasure – your customers and subscribers will love you for sending content and offers that are 'just right' for them. Also, having many valuable features from lead generation tools and widgets to email marketing, from marketing automation to real-time conversion reporting it's still very affordable.
LeadPages – Software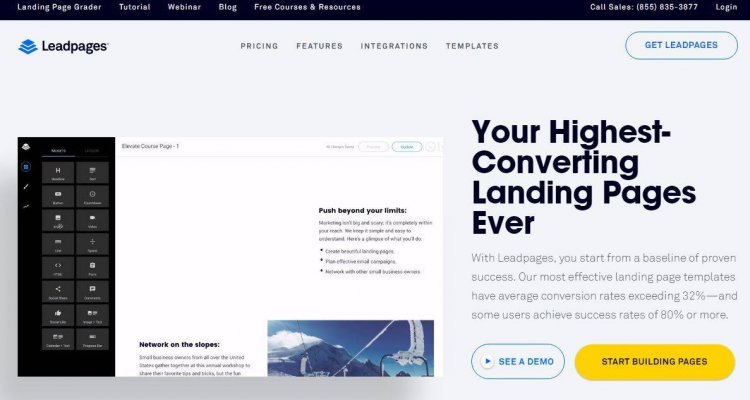 If you ever thought you need a special IT team to create clear and effective pages, now you can drop this idea. In LeadPages, you can create elegant software that helps businesses grow by collecting more leads and driving more sales. The platform offers more ways to engage potential customers than anyone in the industry, and it's the only one that enables sign-ups via landing pages, websites, social media, email, and text messaging. The LeadPages creators believe that compelling online marketing doesn't need to be time-consuming (isn't it the point of view that we all need?). In fact, literally, anyone can use LeadPages to create and deploy a landing page within minutes without touching a line of code.
Or you can try out some Leadpages alternatives, reviewed by Systeme.io.
Summary
We can and we should make our life easier. What's more, we have so many opportunities to do so. There is only one condition. We have to do it smart. It's pointless to download or buy any of those tools and expecting they will work for us. They will but first – adjust them to your needs, find out best features for you, give it a while to recognize what's best for your business. Then, set it up and see how it works for you. The best hammer would be useless if you wouldn't know what it's made for.