7 Top Tools to Step Up Your PR Game in 2018
November 7, 2017 ・ 7 min read
The game of PR is full of obstacles, drawbacks and tough moments, even if for many it may seem to be a walk in the park. To win that game, you need to be a step ahead of your competitors. Easier said than done? With out list of 7 useful tools you'll step up your PR game in 2018 like a boss.
In our article you'll find out some answers on questions such like:
What are the best PR tools?
What tools I should use to improve PR in my company?
How can tools actually make your marketer's life easier?
What can you use to automate some of your processes?
There are many tools going around in the Net, and there is some possibility you came across a few of those we are going to mention in this article. All together, they make a great bunch of things that each and every marketer should have in their toolbox and use on a daily basis.
Whoever said that cold emails are dead… Mailshake can work wonders with your current mailing strategy (if you even have any). If you ever wondered what happens to your mails after you hit "send", you'll find answers in Mailshake. This powerful cold mailing tool hides a lot of features such as:
Pre-written messages – not every day is a great day for writing catchy PR pitches. Mailshake can be of a help with ready to use templates. You'll also find lead generation or sales pitches, if you'd need any!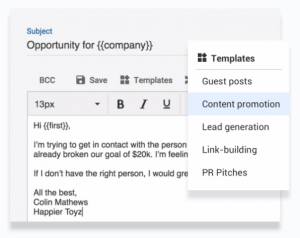 Scheduling follow-ups – what actually can kill your mailing strategy? Really bad follow-up or… the lack of follow-up. Mailshake's solution is to schedule follow-ups and track receiver's behaviour. A different strategy is adjusted when a reply is detected than when someone unsubscribed from your mailing (we hope not!).
Sending control – have you ever woken up to an e-mail received at 4am, on Sunday morning? You won't make this mistake here. Mailshake's sending calendar fully optimizes the way and time your e-mails are sent.
Personalization is a key. According to DMA, segmented, targeted and personalized emails generate 58% of total business revenue. Mailshake allows you to personalize your e-mails by using merge fields.
Monitoring your mails even when they are already sent – you can see who opened, who clicked and who ever replied on your e-mails.
Configuring and managing your leads directly in Mailshake by defining what is a lead to you.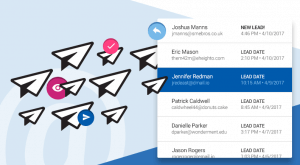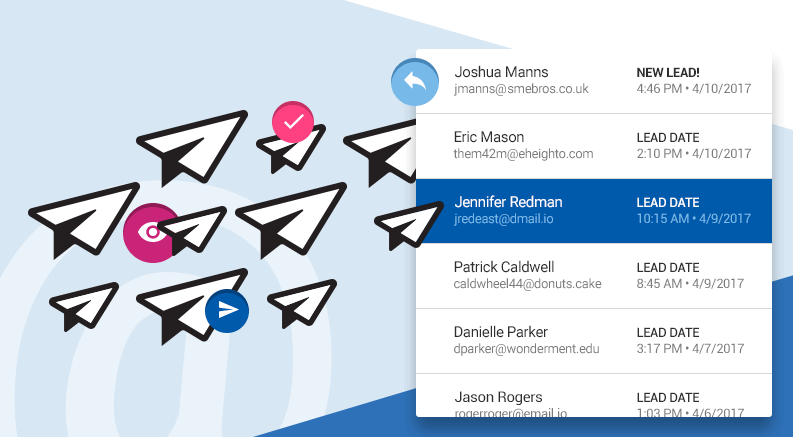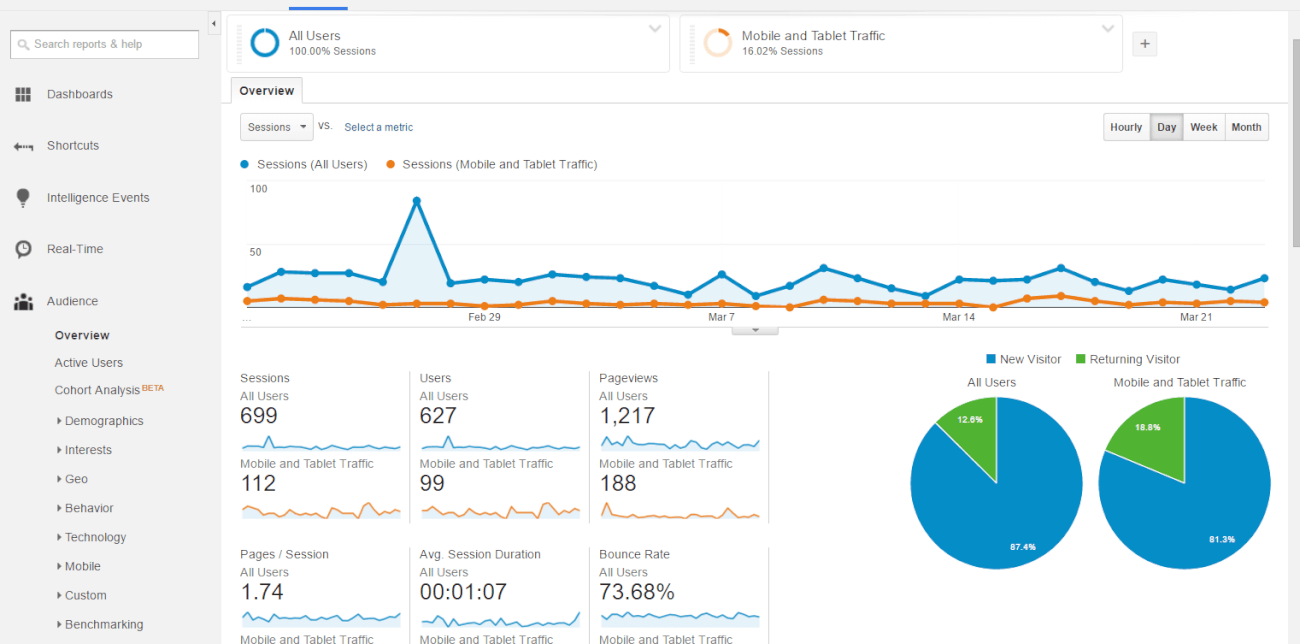 Integrations that will make your marketer's life better!
Pricing starts from $19 per user per month
Is managing multiple social media accounts a real nightmare for you? Have you ever dreamt about a tool that helps in curating and managing content, just on one platform? Well, your dreams come true. DrumUp is a social media and content management app, giving you a bunch of possibilities of marketing automation and therefore making your marketing efforts easier. Cutting content management time has never been easier. Within the app, you can:
Schedule as-you-want: one-click schedule, repeat schedule or automatic schedule? Whatever you need, here it comes.
Store content on in-built library
Access analytics to optimize your content strategy – you can measure social media engagement throughout the platform and use deep analysing to adjust your moves and perform better
Create and get familiar with content suggestion streams
Amplify your content by promoting it – you can promote your content pieces on DrumUp for a specific time. Thanks to their content recommendation engine your content can get maximum visibility at top slots, and you get all of the results in form of report once your promotion period is finished.
Run your own social employee advocacy program – you can broadcast your company updates and content to employees, taking care of a special bond between you.
And what is even better, it offers a multi-user access, so you can make a team and achieve your business goals all together.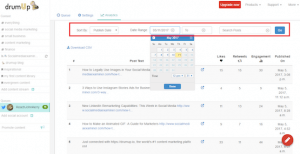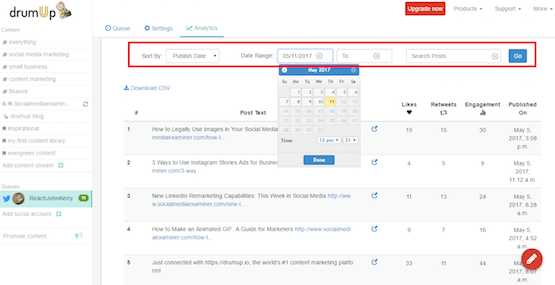 Pricing starts from $15/month. You can sign up for a free trial.
CallPage engages your website visitors and make them interact with your services in… 28 seconds. Why CallPage will be a good solution for your PR strategy?
Catchy call-to-action helps getting more inbound leads and improve inbound strategy
CallPage make a connection between e.g. Sales rep and a customer in just a few seconds
It works great on mobile devices – so you can catch your customers exactly where they found you!
An offered widget is totally customizable, so by personalizing it in your style you can increase the number of requests
Leads are gathered for your even after your working hours and even if you can't make a call!
Thanks to CallPage scoring system your potential leads can be detected easier and quicker
You can send SMS notifications after a call, as a summary or extra offer
Pricing starts from $59/month. You can sign up for a 7-day free trial.
Be where your audience is, speak their language and… know what drives them crazy. Brand24 is a media monitoring tool that allows you to track mentions of your brand or any particular keywords across the web. How can it enhance your PR strategy?
Reputation monitoring is something that all PR departments should care about – and Brand24 may be useful for keeping an eye on mentions concerning your brand
It helps with a crisis prevention and management (quickly gathers information about potential storms regarding your services or industry)
Influencer marketing can be a big piece of your marketing cake if you know how to manage it right. Thanks to Brand24, you can take a deep look into influencers' market and select the most appropriate ones for your own marketing activities. Once they are selected, their performance can also be analyzed and you can track mentions generated by them.
By setting up monitoring projects, you can see not only some reactions and insights of your audience but also a volume of mentions, so you can easily recognize the most engaging topics
You can react in real time (and win your potential customers and clients' hearts)
Social listening plays a crucial role in good marketing strategies – and Brand24 gives you a great possibility to make the most of this potential by matching your product or services with your customers' needs. Market research that could be done with a social listening tool can enhance your marketing strategy and make you reach your audience in a more effective way.
Pricing starts from $49/month, you can sign up for a 14-day free trial.
Building a website may sound terrifying for some, but with Landingi it is easier than ever (and doesn't require involving any finger from your IT department). Landingi is a tool dedicated to creating simple yet attractive landing pages in a heartbeat.
You can choose an aim of your landing page – signup for an event or webinar, newsletter, e-book offer, and many many more. Basing on your choice, Landingi shows you the best solution and a variety of great templates you can use and customize straight after.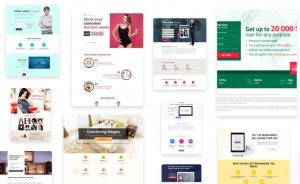 As for PR – a landing page may play a role of a platform for communication or providing information without involving programmers to do so
Thanks to very advanced options of personalization, your landing page may look very professional and adjusted to your needs
Sometimes projects don't really need a sophisticated website, as they are temporary or have just one role to play. Landingi seems to be a perfect solution – you can set up your page (and add your own domain) in less than an hour. Even if you haven't made a website before!
Pricing starts from $39/month, you can sign up for a free trial.
PR is about copywriting? Sure, but you still need to make it look appealing and even the best piece of content may not do if it doesn't contain any rich content such as photos, graphics or videos,
Lumen5 is a tool for making professional videos, based on your own content. It's highly customizable and provides with a lot of pictures, backgrounds and music effects, what makes this tool essential for all marketers. As soon as you familiarize yourself with it, you'll never quit!
At Lumen5, all you need to do is to add some content. It could be an existing article, but also you can start from scratch and add whatever you feel like adding. Then the fun begins! You can add your pictures or use some of those that are already in the tool, customize your texts and add some music to make your video look better.
Interested to see what can you make there?
For instance, thanks to Lumen5 we created this video promoting one of our tool's features in a matter of minutes:
You can use Lumen5 for many PR purposes, such as:
Preparing video content for social media
Making some video announcement for conferences, PR meet-ups or webinars
Creating some highlights of a particular article, blog post or infographics
Sending as an attachment to some emails, offers and presentations
Lumen5 is free to use, however, if you want to, you can upgrade it for $49/month.
PR is also about self-development as a marketer, right? Primer is a nice and light mobile app (both for Android and iOS) from Google, offering lots of quick marketing lessons from many fields. By simply tapping and scrolling, you can get to know some new marketing tricks, hints, strategies and tactics, that could be easily applied to your own business activities. Primer is free to use, so why won't you start today?
You can improve your skills in the fields such as:
Content marketing
Social media
Digital marketing
Email marketing
Customer engagement
Brand building
Mobile marketing
Video marketing
Business management
Selling
Analytics
User experience
Lessons last 5-10 minutes – and some even consist of practice and exercises! Forget about boring commuting to work. Now you know how to kill some time in a productive way!
And a cherry on top – Primer is 100% free!
Did you like our toolbox? Do you know any other tools that could appear here? We are awaiting your comments!
Related read: