Preparing PR campaign could sound like a challenge full of pleasure moments on the way for many, but in reality, it looks rather like hurdling than walking in the park. PR campaign takes a lot of effort to be managed correctly, and even after its start (and finish) you still have a lot on your plate. Fortunately, even if you feel you can't "eat" anything else from your plate and you are properly fed up, there are some tools that come as cutlery to help you handle what you got. We found a few hints for all of those who struggle with PR efforts and divided them into parts of PR campaign preparation process. Try them out and make your PR strategy work smoothly with our journey.
Stage 1. Inspiration
Some people say that no great story starts with a salad. That is more than true, and it refers to a PR campaign as well. You need to have that impulse and inspiration to start planning some things. Maybe you peeped some other campaigns, but maybe between the lines of one article here and there you came up with an idea of a glorious PR activity? Who knows if not you. If you are looking for inspiration to move the mountains, there are a few tools that can be of help. You'll thank us later.
We all know that preparing PR campaigns is not full of rainbows and butterflies. It does require a lot of notes taken, and a lot of details taken into consideration. Pocket can help you at the very beginning of your journey with PR campaigns. You are fully allowed to ask here "Why on Earth would I need a tool for managing a reading list of articles from the Internet to actually manage my PR campaign?", and we are happy to answer!
The main Pocket feature is to save the pieces of content throughout the Internet in one place, so you could come to them later and use them for different stages of your campaign, or they can be useful to simply get inspired and enhance your idea. Thanks to some articles, headlines, comments, and feedback you can make the most of your PR potential and prepare a mechanism of your campaign that will amaze others and leave them speechless, same time answering their needs and requirements. You're not going to even start preparing a campaign that is not supposed to be successful, right?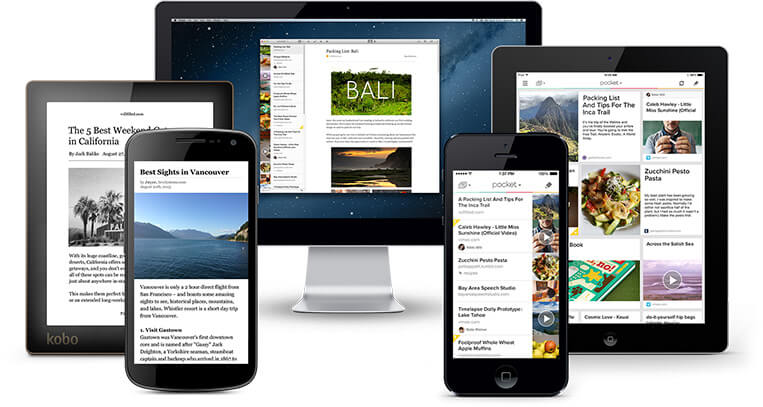 Stage 2. Research.
"What a great idea!" you repeat on and on and on, trying to persuade yourself, your colleagues and your boss that making a PR campaign based on your finding. Well, it may not go as easily as you think it could – and many doubters would demand some numbers and statistics to make you prove your point. Here comes the research – both: if the idea is right, and if so – why. Also at this stage, you need to find some ways to promote this idea – choose platforms, select influencers, seek media coverage. Does it sound off-putting? With appropriate research, it won't be such a big of a mission.
To ensure a great reach of your PR campaigns, you should involve more people than only your PR department. How about some influencers that could make your brand shine bright like a million diamonds?
Sounds like a plan, but how to find them – also, how to measure their effectiveness during and after a particular campaign? Say hello to Brand24.
By staying alert (and monitoring mentions), you stay informed about what is going on in terms of your campaign. Also, you can recognize easily and early any potential danger. Protecting your online reputation is crucial before, during and after any of PR campaign. Losing a track of mentions can bring about many undesired effects. Brand24 offers features that you can use for finding the most valuable sources and influencers who can be used for spreading the word or two.
Apart from being a media monitoring tool, extremely helpful for social listening, you can also use it for your PR activities. You can make the most of Influencer Score – the value that is assigned by the algorithm of the tool. It plays the role of a filter that helps to browse through all of the mentions to help you identify mentions that has the widest reach and potentially should be taken care of first.
Ok, but how to find influencers who are really impactful for your industry or a particular topic? This stage of the process may be easier than you think. In Brand24, you can analyze the list of influential people who post the most about subjects you are interested in. They may be a perfect fit for your campaign, and such an activity can save you a lot of time and allow to reach a perfect target audience. All locked in a user-friendly panel accessible both on desktop and mobile. On top of that, the tool enables you to create automated, brandable reports in a matter of seconds. How cool is that?!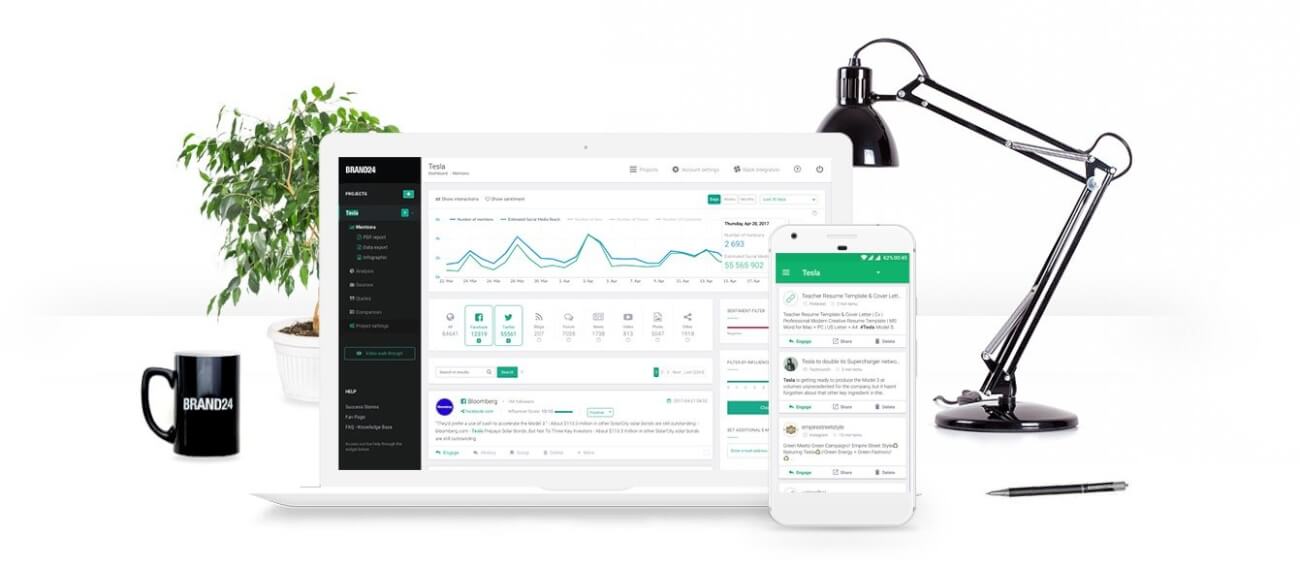 Stage 3. Planning
Ok, the idea is here and it is all clear and verified. Now comes the part loved by many and hated by others – planning. To achieve success, you need to distribute tasks in a right way to right people. Otherwise, no one will be happy with the effect (particularly you). It is not necessary to use a tool for planning as there are some people who love exchanging e-mails and messages through company messengers. As long as it works, we are all fine with this, but we also are here to recommend you some tools that won't make a mess in your mailbox.
One of them is Asana. Asana helps with delegating tasks, keeping your progress on track, assigning things to do and creating editable lists and calendars. It serves all of the mentioned features in a user-friendly panel, so even if you are not a fan of planning, Asana may help you out and persuade you to start doing so. Oh, one more bonus – Asana is free to use unless you want to go premium and unlock some extra features. However, as we will reveal later, Asana shouldn't be the only way of planning.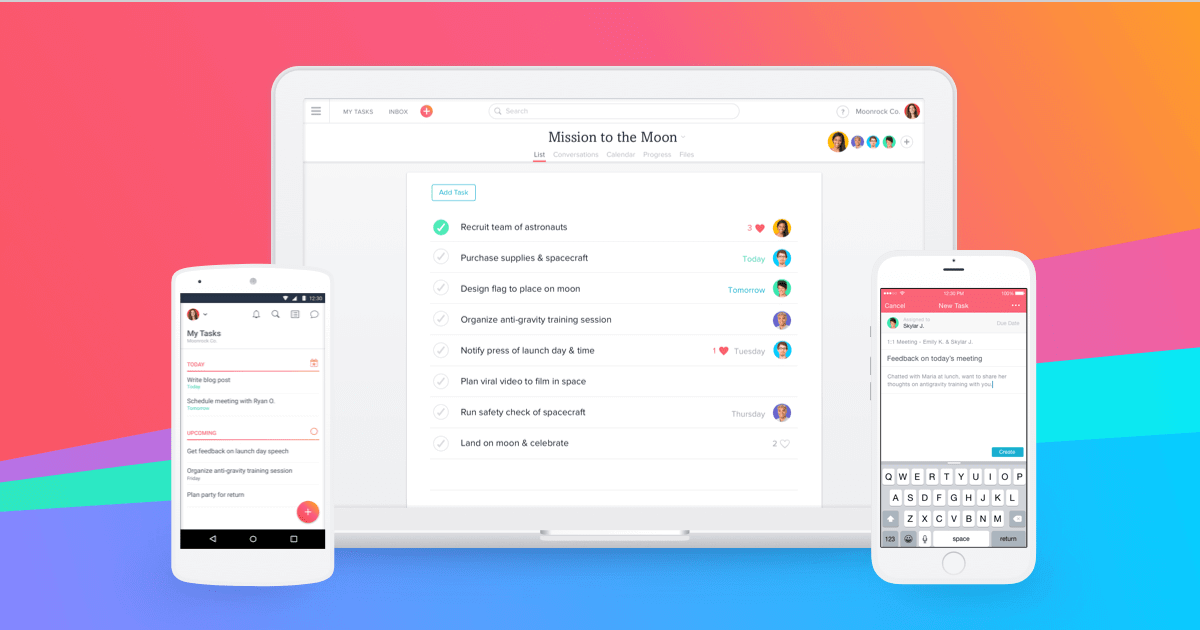 Stage 4. Make it happen
It's all planned and good to go. You're counting days (and upcoming dollars). Everyone is over the moon with their excitement, and you just need to press that magic button "start". If it only worked like this, right?
Even if you press that imaginable button, you still need to control what is going on. You can use mentioned Brand24 for checking out some mentions about your campaign, but in general, you still should use some other ways and tools to support your activity.
If you don't know a WordPress extension called Yoast SEO, it's high time for you to get familiar with it. Yoast SEO helps with what PR professionals can struggle with the most – writing copy, putting catchy headlines or slugs. Yoast SEO goes through your content and verifies it letter by letter, what helps you avoid some popular mistakes and work on your content to make it perform better for your PR activity. This user-friendly, not space-consuming and fast extension can improve the quality of materials you deliver in a heartbeat – and after all, this is what matters in PR campaigns, right? This may be crucial not only for additional posts you publish on social media or your blog but also for press releases you send or guest post you want others to publish.
According to Interactive Marketing Inc, you have only 8 seconds to make a compelling headline – and you possibly could say from your experience that it is a true claim. If you have always fought with this, Yoast SEO can quickly become your friend.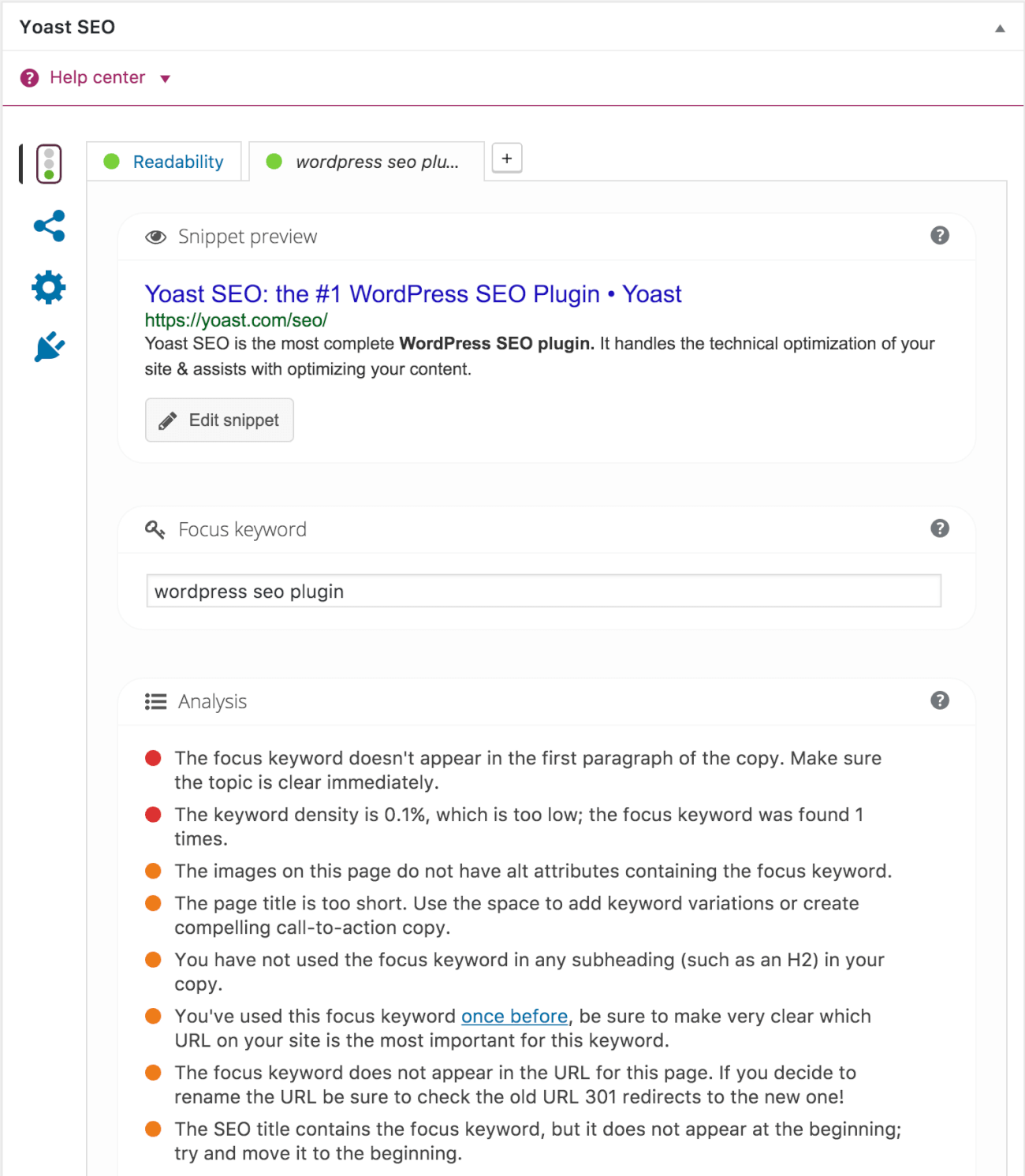 Another one is Sumo. Not a Sumo fighter, but actually… they may help you fight your fears of pop-ups. Sumo gathers the best website traffic tools to help you drive more people to your site. One of the most useful Sumo Apps is List Builder. List Builder turns random visitors into loyal customers, thanks to created engaging pop-ups that appear on clicks, timers and before people hit "exit". In contrary to many pop-ups throughout the Internet, Link Builder from Sumo.com shows how to create some attractive pop-ups easily (thanks to a drop&drag editor) and without bothering the final user.
Why does it really matter for PR campaigns if it is "only" a lovey-dovey pop-up tool? Well, the answer is simple – campaigns are not about only attracting people, but also about keeping them with your brand for much longer than a time of scrolling down your landing page. Thanks to Sumo, a particular user can easily leave their e-mail in a pop-up and wait for more exciting interactions with a brand.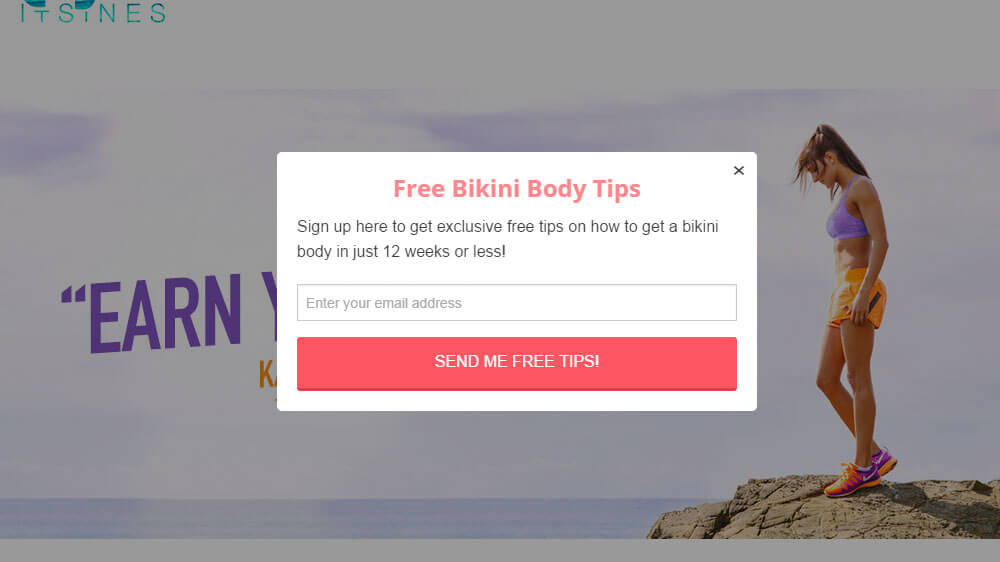 Stage 5. Communication
It is crucial to spread the word about your PR campaign to… public (well, it's Public Relations after all). No one would find you without some buzz – and it is all in your hands how you are going to message the world. You need to care about great communication both with journalists/influencers and with potential customers or new business partners who may want to reach you out during the campaign. Putting all these pieces together may not be the easiest nut to crack, but with our ideas of tools, even this cloud has a silver lining.
There are some tools on the market that help to maintain a good contact with influencers in various fields, and one of them could be Pitchrate. PitchRate will be a valuable and credible source of knowledge and networking both for journalists and PR experts. Reps of both groups can create their online profiles and upload some articles or comments they would like to share. Then, such pieces of content can be re-used by journalists and be accessed by media outlets. Whoever tried with some guest entries or posts may know that the struggle is real. Getting some valuable comments from experts sometimes can take ages, but thanks to PitchRate you can shorten this period. That could be also incredibly useful for increasing the reach of your PR campaign.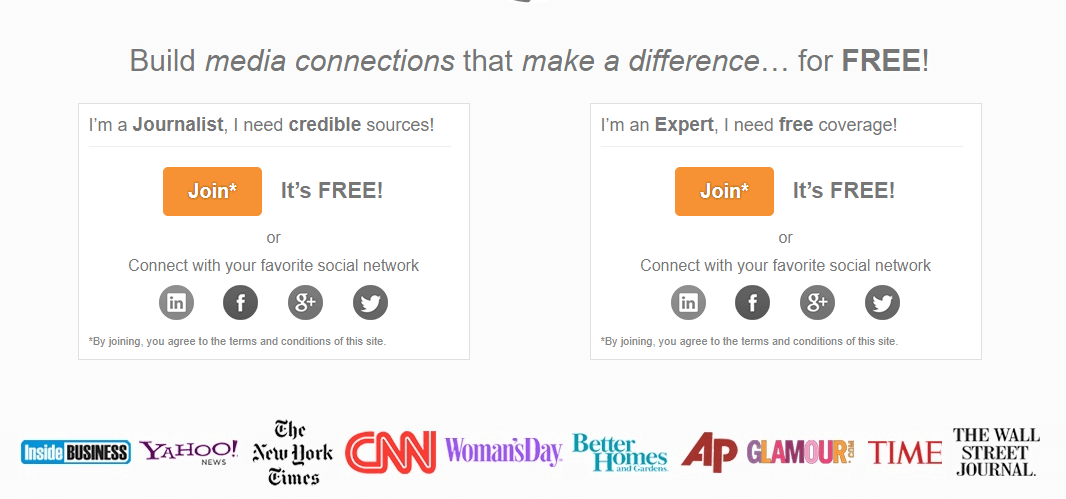 What really matters to the success of a particular PR campaign is communication. Not only between people involved in the project, or some journalists, but also between users (clients or potential clients, press) and the team. Some negative reviews or terribly low response rate, as well as response time that makes you want to cry, may ruin your campaign even if it seems to be effective or attractive.
LiveChat helps connecting your audience with your team, as the feature is shown to your website visitors and encourage them to contact you, ask some questions and get into building some initial relations with your brand. This is crucial for making them come back to your or recommend you further, so that should be one of the focuses in your strategy.
While preparing PR campaign you need to ensure that your communication is top notch and that your clients or media can contact you quickly and without difficulty. LiveChat may be the quickest way to do so, and it helps you in maintaining perfect customer service.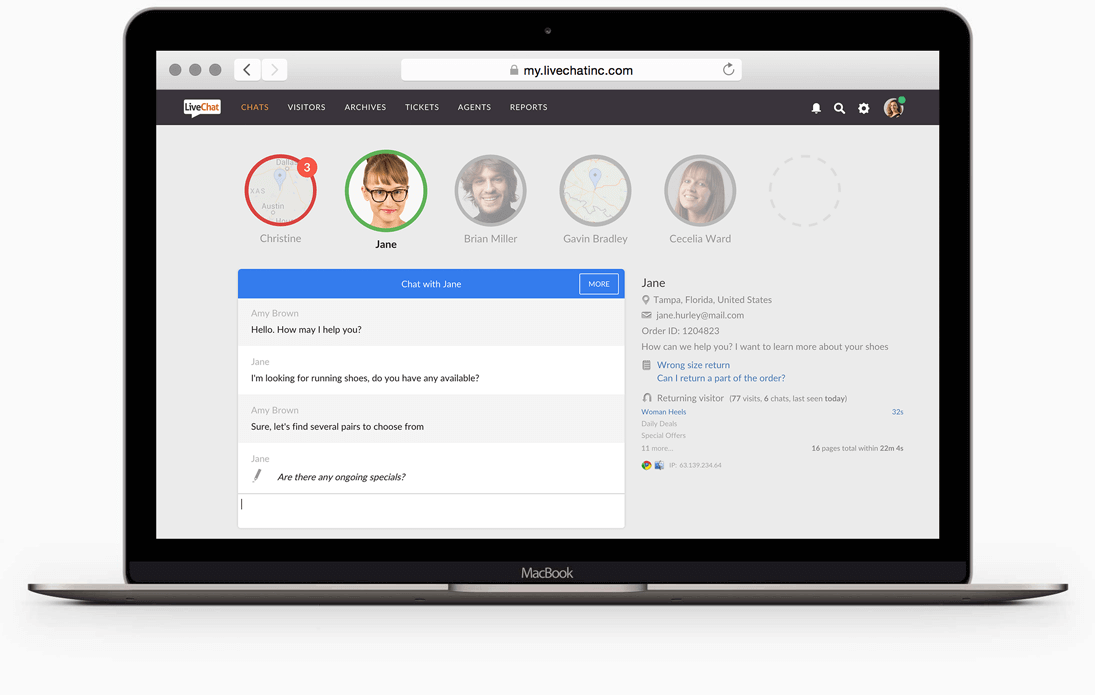 Ha! We told you that there is still some space left for more planning and management. And if you have been wondering if there is a tool you could call a PR software, you don't have to wonder any minute longer.
Prowly comes with a wonderful solution for those who care about their PR campaigns. You can create attractive press releases, brand newsrooms, and data-driven PR pitches… but it's not even the beginning! Thanks to Prowly, you can feel like you run your virtual press office, create media contact segments and fill in your own Brand Journal with the newest press kits and stories you want to amaze others with. And we only mentioned a few features you can make the most of.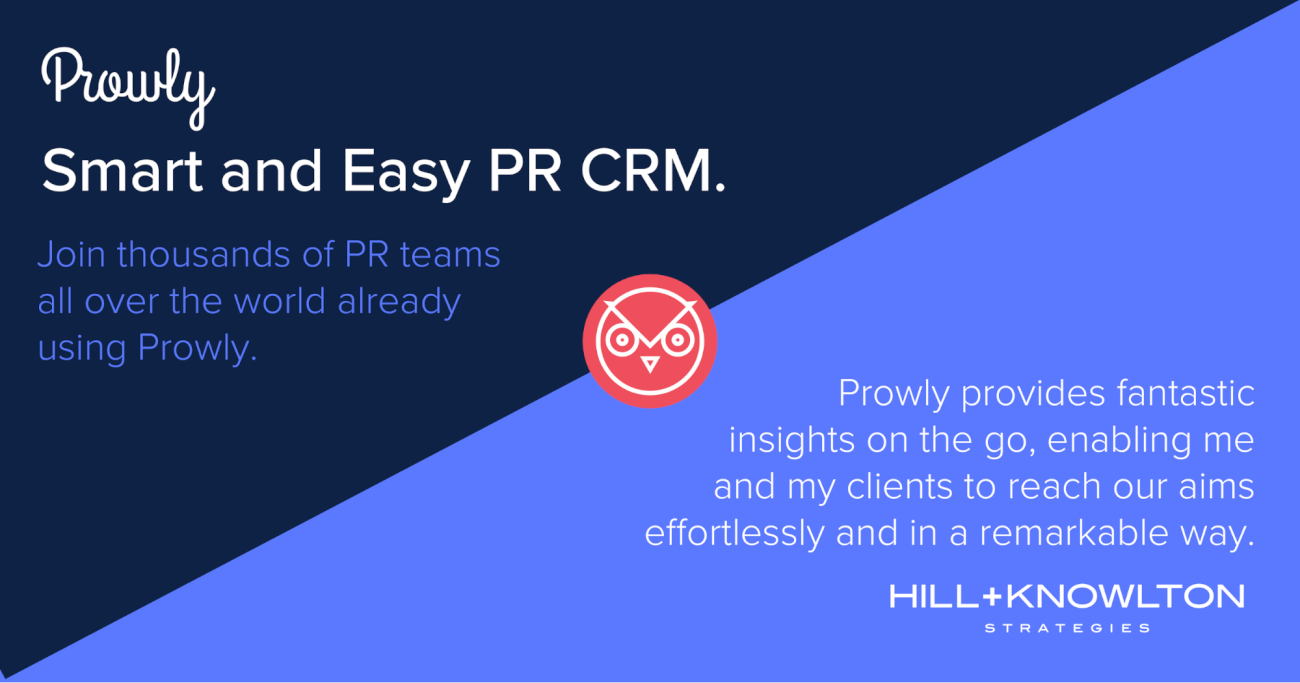 Stage 6. Measure it, baby
All who love analyzing – put your hands in the air! We can't see too many hands up… No matter if you love it or not, you need to do it unless you don't really care of your idea and campaign based on it. We guess you rather care about it, though.
Correct measurement, spot on conclusions and appropriate optimization give you some lesson for the future and help you improve your performance even within a particular campaign. Without it, and without measuring your effects (it is nothing you can guess out of scratchcard), you are not entitled to say a word "success" about your campaign.
Thanks to Google Analytics, you can keep PR campaign on track. As we said, you can't really give a title of a "successful one" to your PR campaign as long as you don't analyze, measure and optimize its performance. You could be surprised how many marketers and PR executives simply forget about measurement or are not bothered by statistics! This could be a costly mistake, and we don't mean only financial costs. Google Analytics is a must-have if you want to achieve success, and with all of the metrics and goals analyzed and set correctly in the user-friendly panel, you're a step closer to be successful. Putting some UTM-s in any releases and materials helps to track results as well.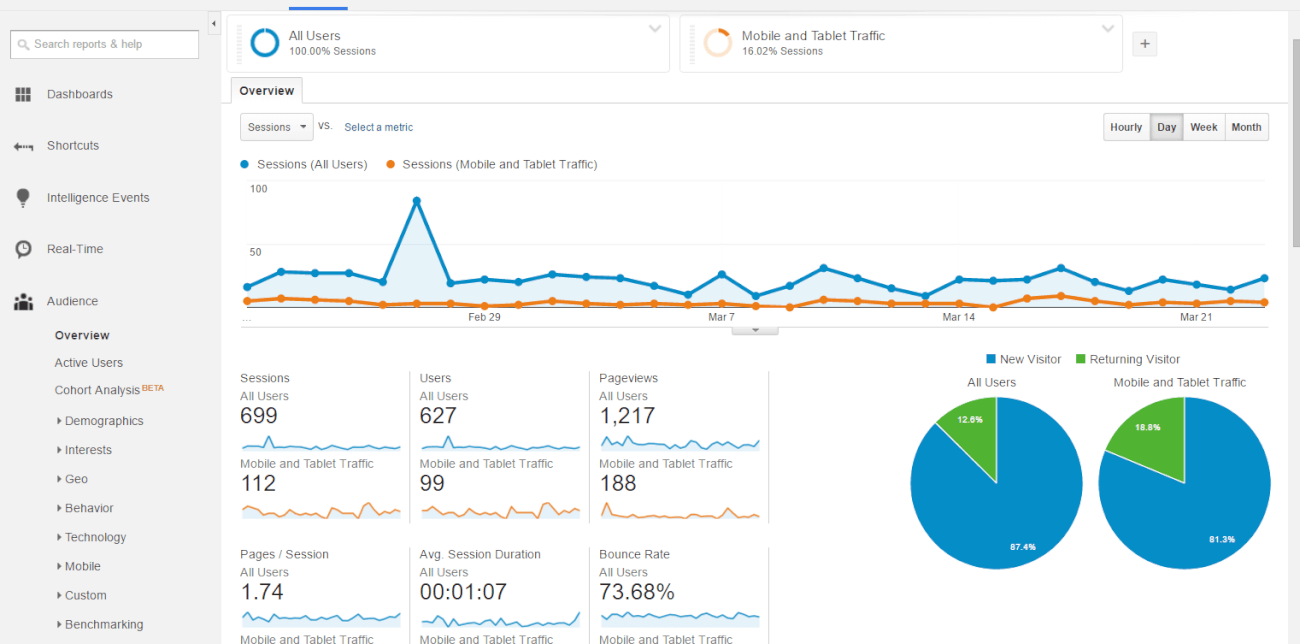 Analysing and optimising is not only about your campaign itself but also about the process and management. It matters especially in terms of your very first campaign when you are fully allowed not to have a clue what is actually happening and how to make it right. HubSpot can be a solution for those who are looking to making their PR professional life easier.
HubSpot is the machine that gathers together forms and data and could support your analytics. It requires some time to get used to all of the amazing features within HubSpot, but once you do it you may never change your CRM. You can prepare and keep your e-mail marketing campaigns, blog posts and landing pages in one place, what makes HubSpot a must have (or, at least, extremely useful) tool in any marketer's pocket.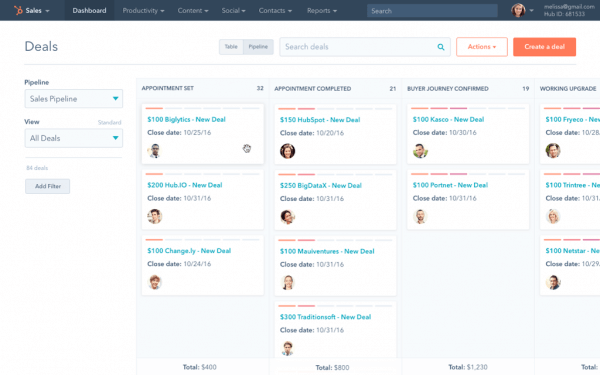 Stage 7. Reporting
Now it is a high time to show the world how brilliant your campaign was. How? Simply gather reports from tools we suggested and put them all together. You can compare mentions with your press releases effects and stats from Google Analytics. Open rate from e-mail marketing can reflect in higher conversion rate on your website. The world of numbers is really exciting – you just need to give it a try (and delight others with results your campaign delivered). It may not be a piece of cake at first, but then that cake can taste delicious.
Your PR campaign is finished and successful, congratulations! Do you know some more tools you could add to our list? Maybe you used some of them for your PR activities, and results got you speechless? Share your ideas in comments and apply some of our suggestions in your strategy!
---
---