10 benefits of media monitoring for your business
September 11, 2019 ・ 7 min read
The Information Age we're all kids of gave birth to new media and free, almost unfettered flow of information. The Internet came and invited its users to express their opinions, experiences, recommendations, worries and expectations. More and more new media outlets in the shape of news sites, blogs, discussion forums, or social media platforms came to being and flooded our attention with tons of information. At the same time, these digital media established a new, not-to-be-missed online market for businesses of all sorts and sizes. It's bustling with noise about brands, products, services and businesses. Yours included.
For you, as for a business conscious of the volume of content produced on social media and beyond, it's important to stay on top of information about your company, your competitors and your market.
Why is that?
It's hard to argue with the saying that information is power. In terms of business, information is everything and it completely affects the performance of your business.
Brand reputation, customer insights, customer feedback, negative publications, endorsements, negative reviews – these are all pieces of information affecting the performance of your business.
Media monitoring is a gold mine of business intelligence to make better business decisions and have a more precise image of the online presence of your business.
You can connect with such a stream of information about your business, competitors and market using media monitoring tools. They collect all online mentions about any keyword, topic, idea, brand, or name you want to keep track of.
Let's have a closer look at 10 areas of your business where media monitoring can deliver valuable and actionable information.
Brand reputation
Public relations
Competitor monitoring
Market research
Customer insights
Sentiment analysis
Influencer marketing
Customer service
Online reviews
Customer feedback
---
1. Media monitoring for brand reputation.
Brand reputation is a broad term that encapsulates an overall public perception of your business. It still happens that many business owners associate the idea of a brand only with the biggest players in the game. It's wrong.
Even if you're a small or medium business, you're still a brand. Brand is just a range of experiences your business provides mixed with their public perception. The sooner you embrace it, the better.
Some of the actionable pieces of information affecting brand reputation include:
Negative reviews
Positive reviews
Customer feedback
News publications
Expert opinions
They make an overall image of your brand that your potential customers can stumble upon online and share even further.
As research from Asap Care 24 shows, it's particularly important to know that customer reviews are one of the top influencers of purchase decisions:
19.8% – Review sites
18.4% – Price comparison sites
15.9% – Company websites
13.9% – Recommendations from friends
11.1% – Discussion boards
5.8% – TV
5.5% – Press
4.8% – Social media
4.8% – Blogs and vlogs
---
2. Media monitoring for public relations.
Media outlets such as industry news websites and blogs are influential and can make or break the online reputation of your business. What makes them powerful is their reach and established authority in a field.
Unfortunately, some of them unrightfully misrepresent reality which can negatively affect the public perception of your company and, in the long run, the performance of your business. Is it click bait or is it just an act of irresponsible journalism? Who knows.
With a media monitoring tool, you can quickly spot such a misunderstanding and react before it spreads beyond one source.
On the other hand, good and favourable publications in respected media outlets enforce positive reputation of your business. They can influence the purchasing decisions of your potential customers.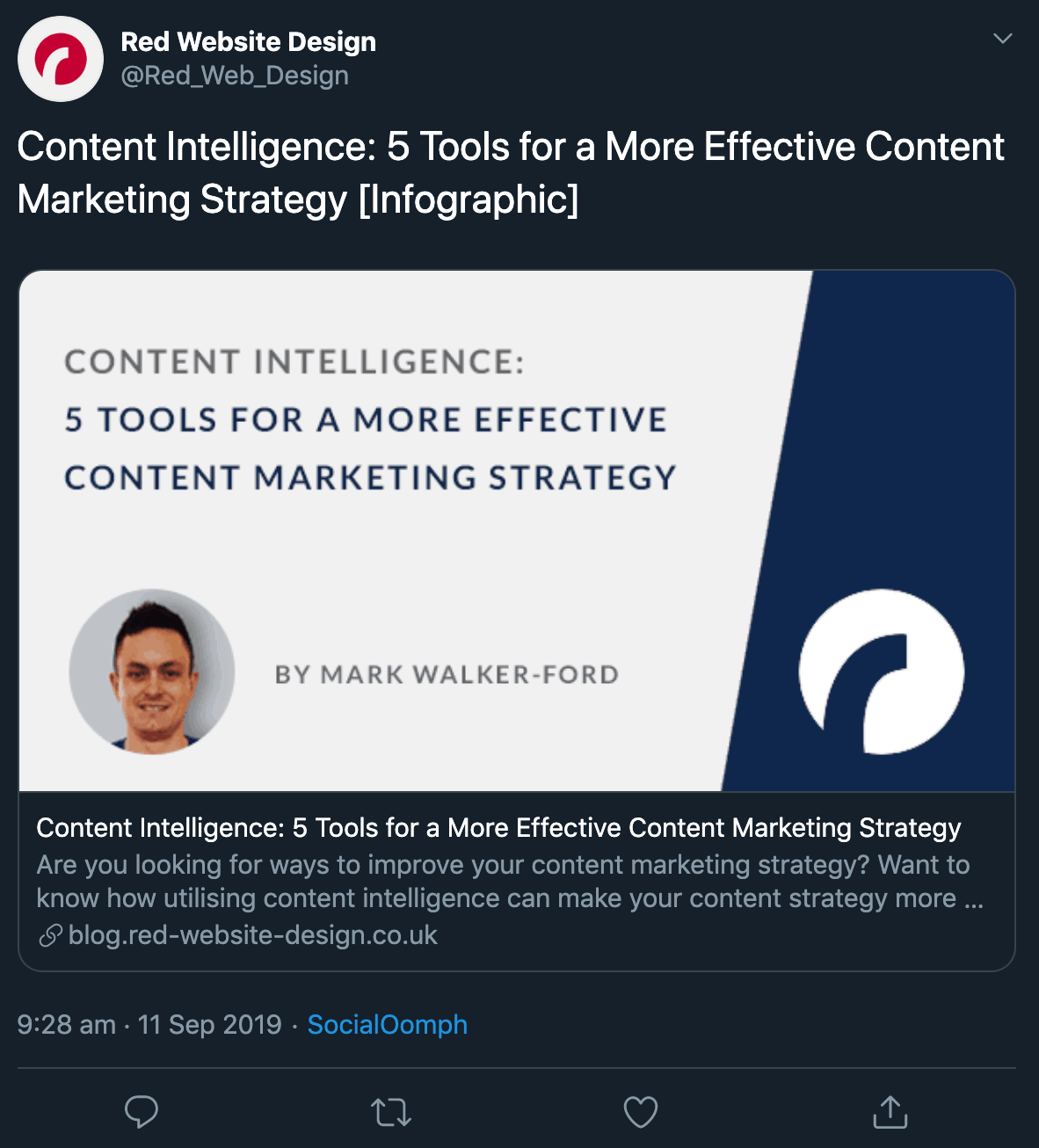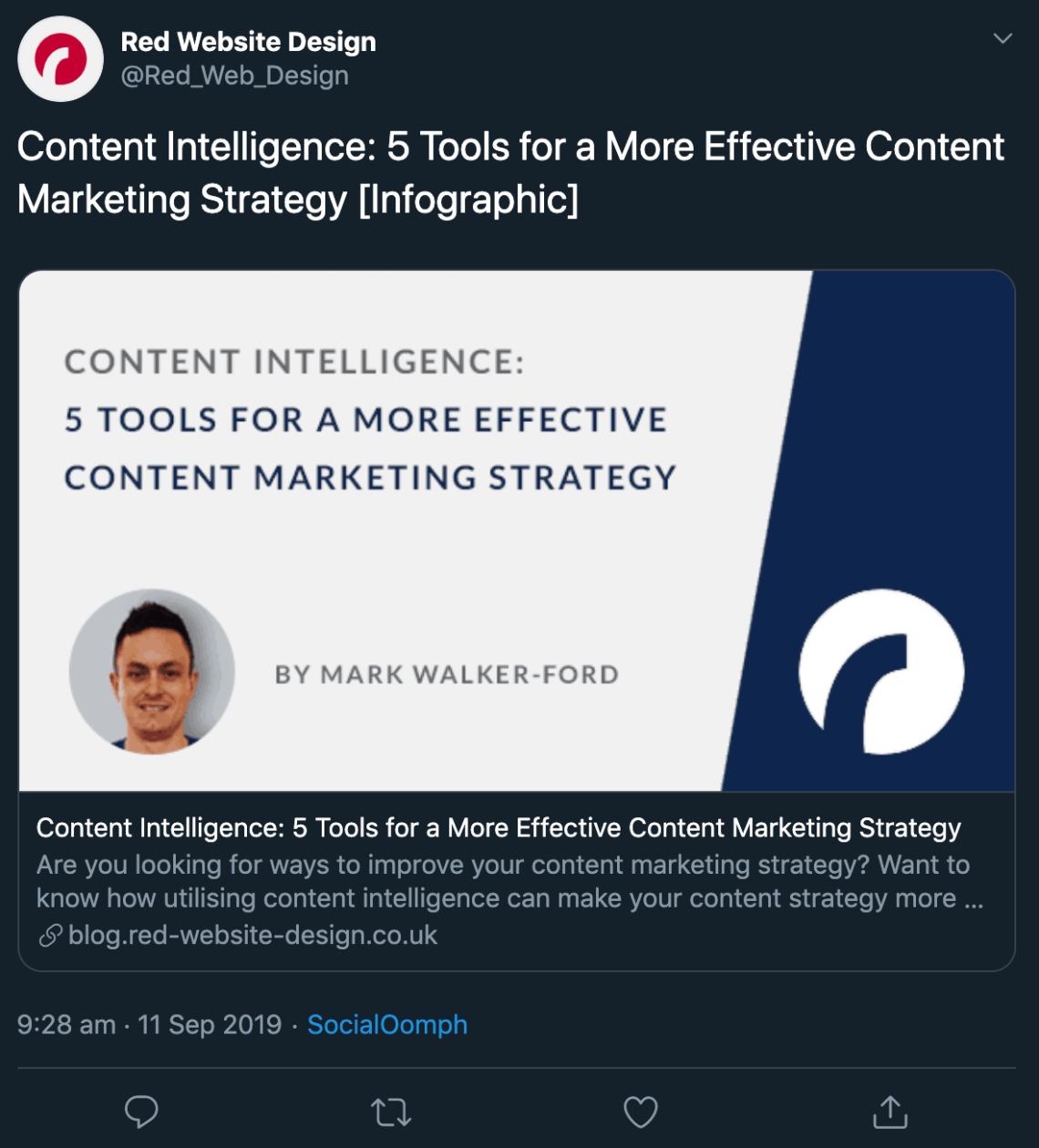 Additionally, following online publications about your brand, product or service, can give you new perspectives on certain areas of your business you've never thought about. A pair of fresh eyes from the outside is invaluable.
---
3. Media monitoring for competitor monitoring.
Sun Tzu, a great leader and military strategist used to say
keep your friends close and your enemies closer.
Such a mindset is worth pursing both on the battlefield and in business. With competitor monitoring, you can:
Win over the customers of your competitors
Avoid losses by learning from your competitors' mistakes
Anticipate your competitors' actions
Recognize imminent threats
Identify gaps
Spot opportunities
Assess the performance of your business
Assess the performance of your online presence compared to your competitors'
There's a lot of business intelligence about your competitors out there to identify, interpret and turn into actions that push your business forward.
---
4. Media monitoring for market monitoring.
Trends in technologies and customer behaviour influence every business, including yours. They change drastically. It's therefore important to stay up to date with what's happening on the market.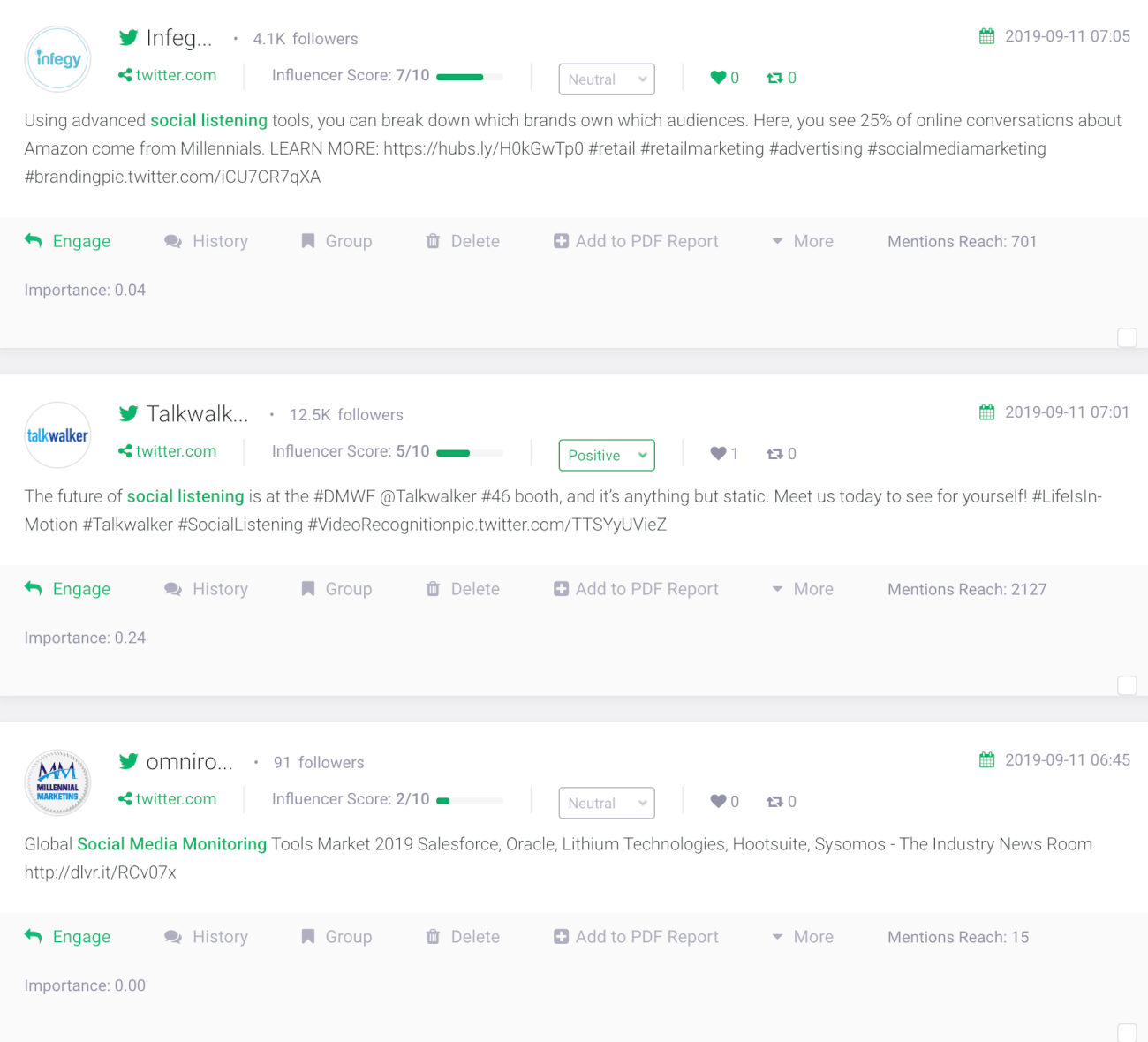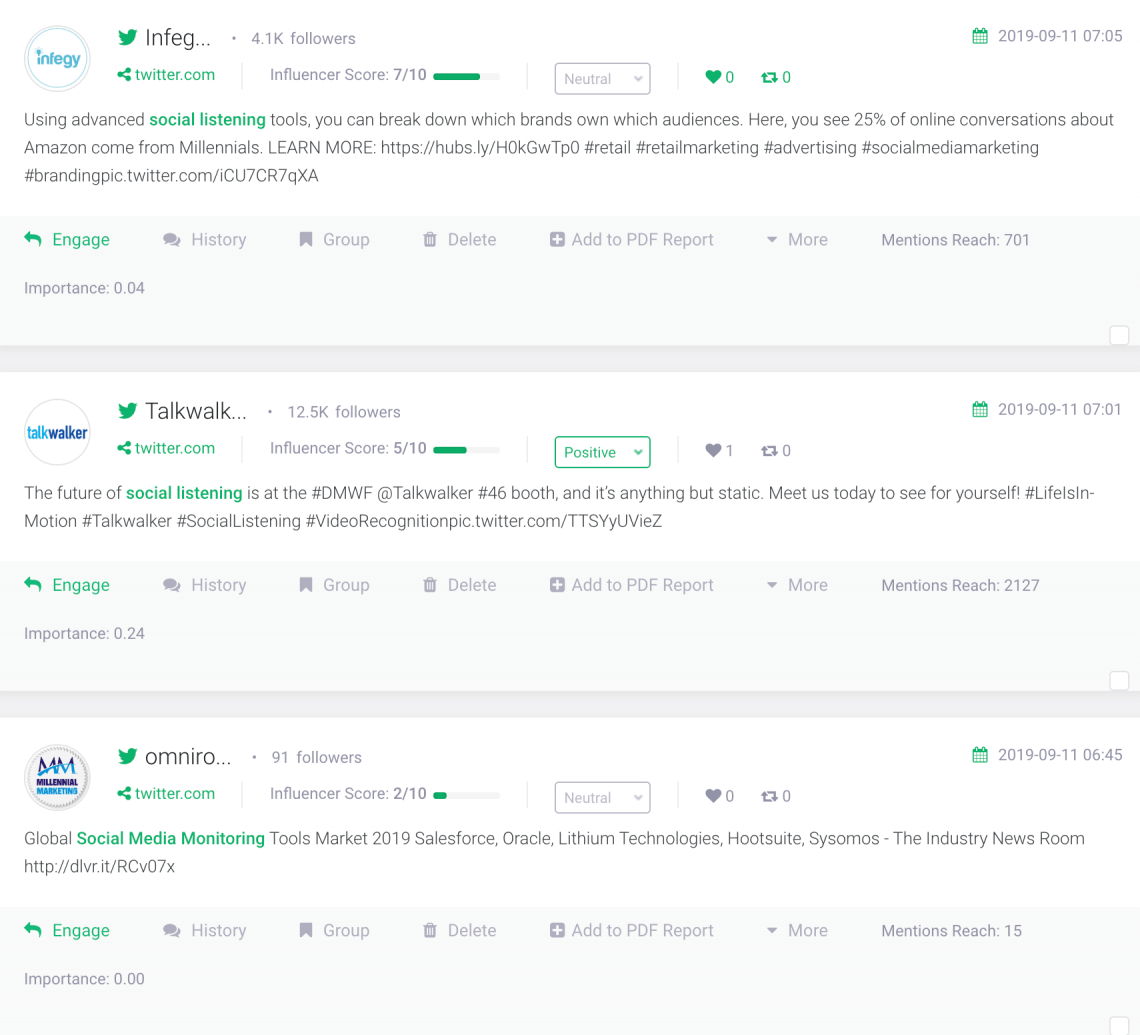 Take the case of Facebook, Cambridge Analytica and data privacy scandal. To ensure privacy and win back trust, Facebook cuts off access to its API for many, many, many businesses. There's no way to prepare for the unexpected, but one can at least brace yourself against what's more-less possible.
By following trends, technologies, relevant research and thought leaders you can timely connect dots and make more informed business decisions before others.
---
5. Media monitoring for customer insights.
In an ideal world, every business should base its actions on a full understanding of its potential customers' needs. This, however, takes effort, time and will.
Understanding the needs of your target audience lets you make more conscious and informed decisions when it comes to your product, service, marketing, or, in fact, any other business decision.
The more you understand your customers, the smaller the risk of failure.
By monitoring topics relevant to your product, you discover people who are interested in it and talk about it online. This way, you can:
Understand who they are
Understand their needs
Understand their pain points
Understand where they spend time online
Understand how they consume content
Of course, there's more to building your customer persona. Media monitoring gives you access to your potential customers in their natural environment.
---
6. Media monitoring for sentiment analysis.
Sentiment analysis is the process of analyzing online pieces of writing to determine the emotional tone they carry.
With media monitoring tools in place you can quickly identify negative, positive and neutral pieces of online text.


What's even more important here, you can get an instant notification the moment someone puts a negative piece of writing online.


With a fast reaction, you can prevent a bad news from spreading and harming the reputation of your business. But first, you need to be aware that someone is badmouthing your business.
A bad news travel fast and a bad news online travels even faster.
On a positive note, sentiment analysis identifies positive writing as well. Finding super positive pieces of text about your product, service and company works as a social proof – it indicates that you're doing something well. Maybe it would make sense to pursue this thing even more?
---
7. Media monitoring for influencer marketing.
Margaret Thatcher once said that being influential is like with being a lady: you're not a lady if you say you are.
Influencer marketing has recently been through a lot and showed its ugly face with fake influencers, buying audience and likes. Nevertheless, there are influential people out there who don't call themselves influencers and don't buy followers.
By following online mentions about your business, you can identify influencers and experts endorsing your product, service and company in their channels.
If this happens, you can reach out to them and propose a cooperation. This way you might earn his or hers support, access to audience and, all in all, influence.
---
8. Media monitoring for customer service.
Consumers these days are impatient. Technology made us used to instantaneity – we expect things to happen fast. This includes our relationships with brands and customer service.
More and more customers post customer complaints online and that's why timely reaction is of essence here.


Using a media monitoring tool you can quickly identify customers seeking help online and react before they grow impatient.
Phillip Kotler, one of the brightest brains in marketing ever, says a happy customer is the greatest advertisement. Try to argue with this.
---
9. Media monitoring for online reviews.
Online reviews have a terrific influence over consumers' purchasing decisions. They work better than ads, content marketing, or any other outbound marketing efforts.
According to Bright Local, 91% of 18-34 year olds trust online reviews as much as personal recommendations.
With media monitoring in place, you can not only identify online mentions about your brand from news sites, blogs, discussion forums but also from particular review sites.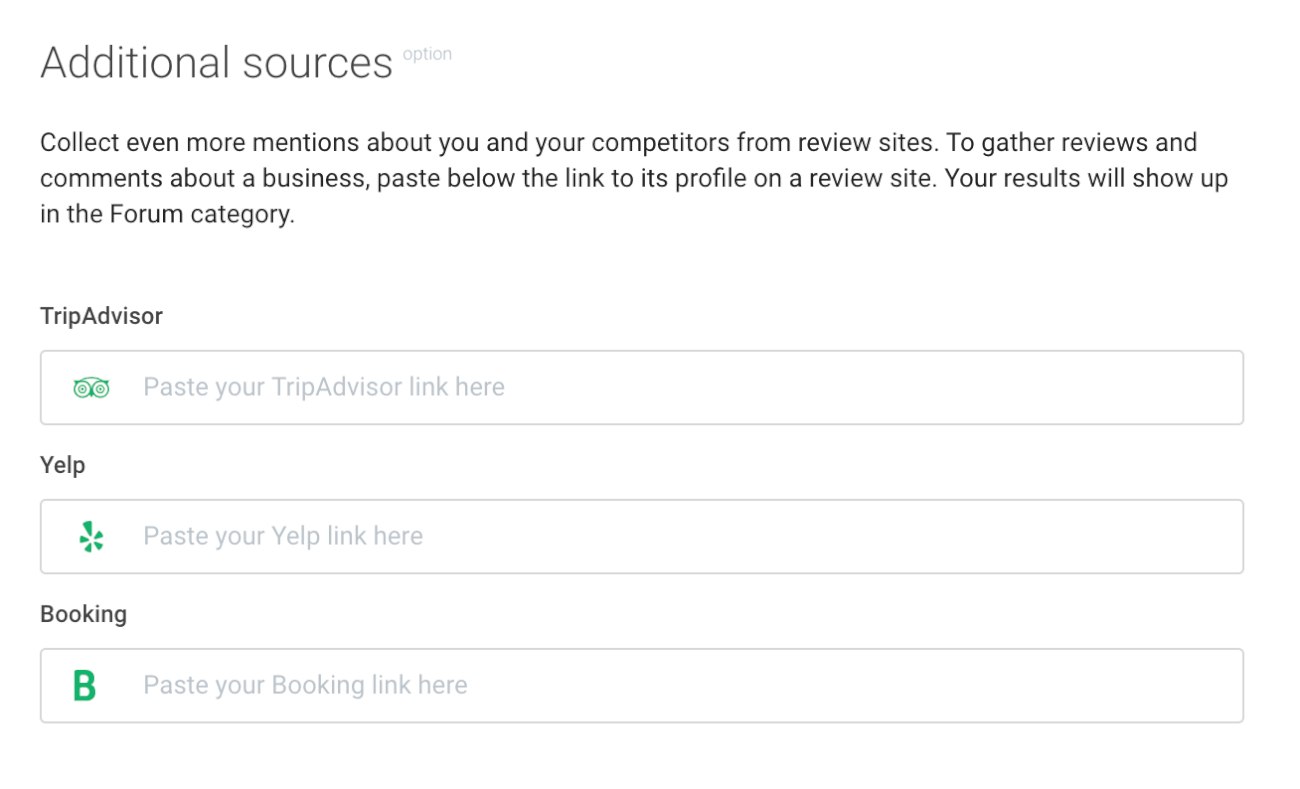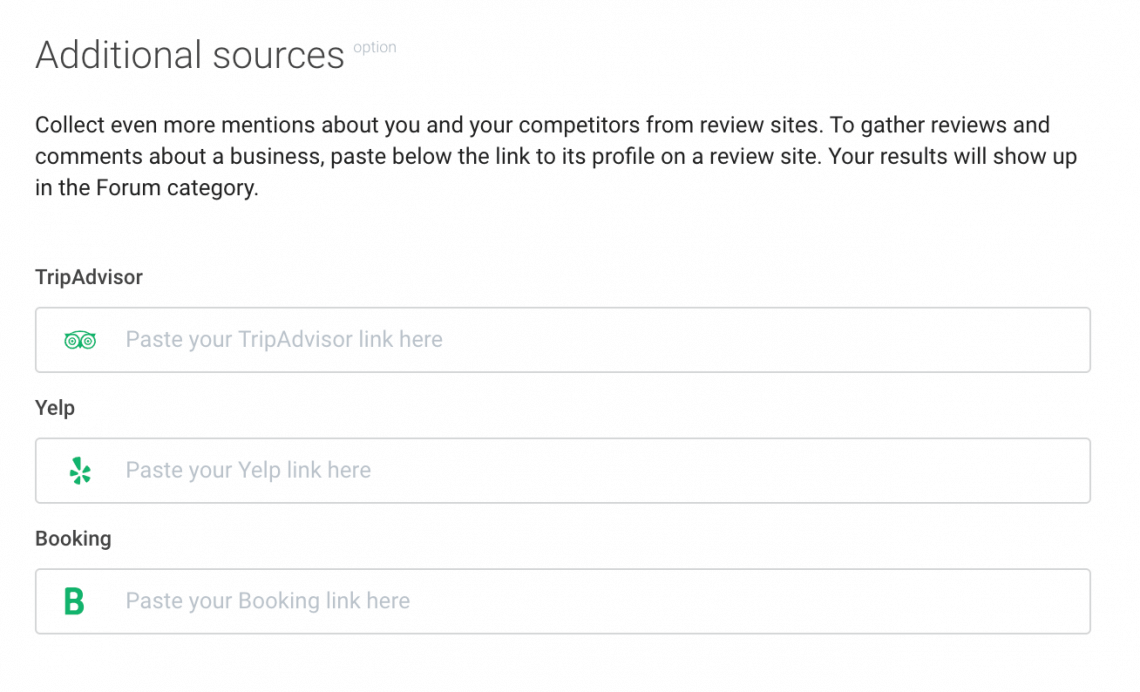 In Brand24, for example, you can monitor reviews from TripAdvisor and Yelp.
This way, you keep all your online reviews in one place.
---
10. Media monitoring for customer feedback.
Customer feedback is a great indicator if you're on the right track with your actions.
It's good to keep track of this information as it's a gold mine of ideas, suggestions of improvements and requests. They all help you understand your target audience better.
In this context, it often happens that customers discuss products and services within their communities – on blogs and discussion forums.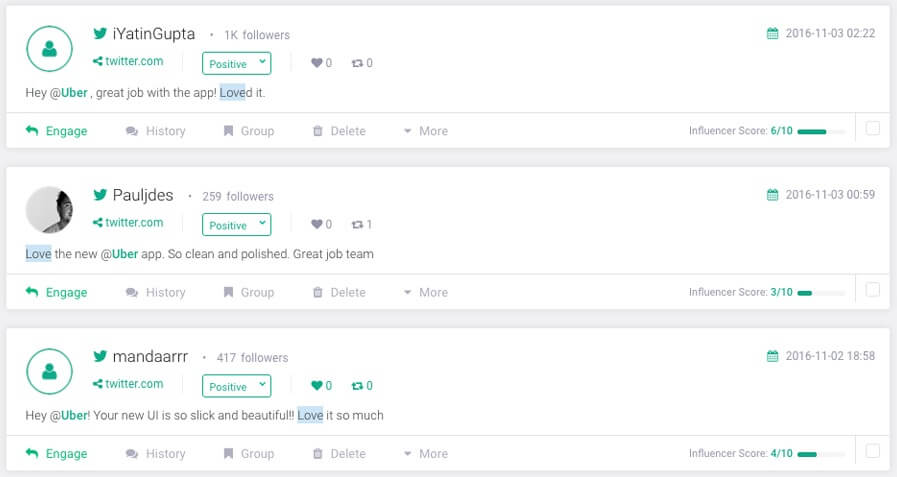 Media monitoring identifies these public discussions and collects them in one place. All you need to do is make sense out of them and translate them into actions boosting your business.
---
Conclusion
Media monitoring is a powerful source of knowledge which is already out there. You can take it, interpret it and alter your business activity accordingly.
If this sounds about right, feel free to try Brand24 for free. No credit card required.
HANDPICKED RELATED READ
Brand monitoring tips and tools [2020 update]