How to Promote a YouTube Video
July 14, 2022 ・ 6 min read
Hello YouTubers! YouTube is the Today, we'll discuss how to promote a YouTube video. Here are some things we're gonna talk about:
Promotion starts before making your content.
Video SEO.
Branding.
Make the title epic.
Promote your video using your social channels.
Intro
Is it only my impression or social media and marketing experts say over and over that it's a year of the video?
As far as I remember, we've been having the year of video since 2015.
It's beyond the shadow of a doubt that video content is on the rise from some time. Indeed, there are a couple of good reasons to celebrate yet another video year since 2015:
Video is engaging and attention-grabbing.
Video is easy in reception.
Video forms more intimate relationships with your audience.
Video increases conversion rate.
Video is just more entertaining.
Whether you're a YouTuber or a marketer making first steps in video marketing, one of your task is to promote a YouTube video. Here are 11 steps how to promote your YouTube video.
1. Promotion Starts Even Before Making Your Content
This is something I learned from Sujan Patel, one of the most influential growth marketers and entrepreneurs out there. These slightly enigmatic words make perfect sense.
Promotion starts from finding out who your audience is and what their needs are. Only then you can create content that will resonate with the target audience. There's no amount of money that will make irrelevant content successful.
One way to get to know your audience is to use a social media monitoring tool like Brand24. The tool collects in real time all online pieces of content containing predefined keywords from all the Web.
By monitoring keywords and phrases relevant to your niche, you discover online sources across social media, blogs, discussion forums, etc. that talk about your keywords.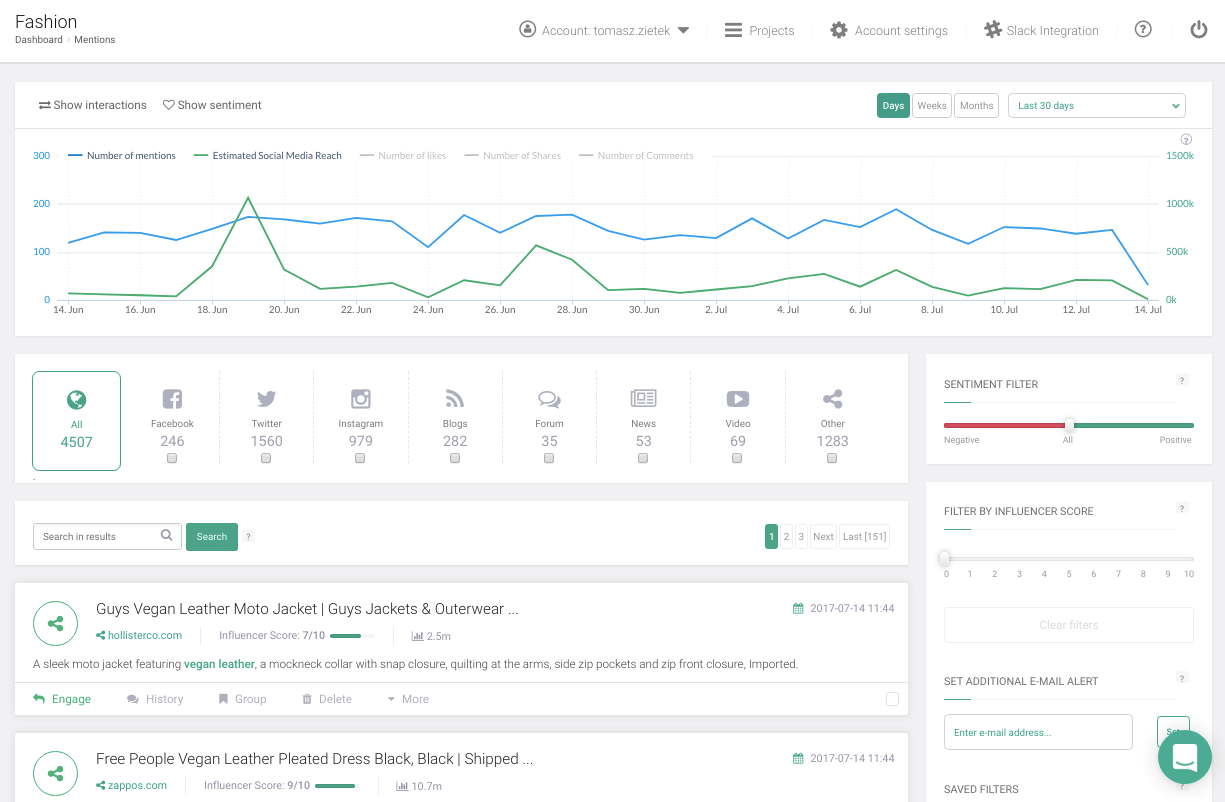 In this case, however, you need to go through the content manually. This way you get to know current problems, trends, novelties worth addressing within a given niche. Simple as that.
On this basis, you can create content circles around your niche. In other words, create a list of relevant topics.
For example, in the case of Brand24, we specified a couple of content circles around which we create content:
Brand and reputation management.
Social selling.
Customer service.
Social media analytics.
much, much more.
2. Video SEO
You have your content circles and you have an idea for a video.
If you want to promote your YouTube, you need to do a keyword research. There's an entire science of doing keyword research.
Use tools such as SEMRush or Wordtracker to find out trending keywords that are relevant to your topic.
SEO is a competition. The most popular keywords are probably already used by many other creators, therefore there's a small chance your content stands a chance against them.
You need to rank for keywords that are within your reach.
Below you can see the list of the most popular keywords containing keyword research phrase. We can clearly see that keyword research or keyword research tool are extremely popular with high keyword density numbers.
Keyword density is an estimate of how hard it will be to rank for a particular keyword. The lower the number, the bigger the chance you'll successfully rank on this keyword, the bigger the chance your content will be found organically.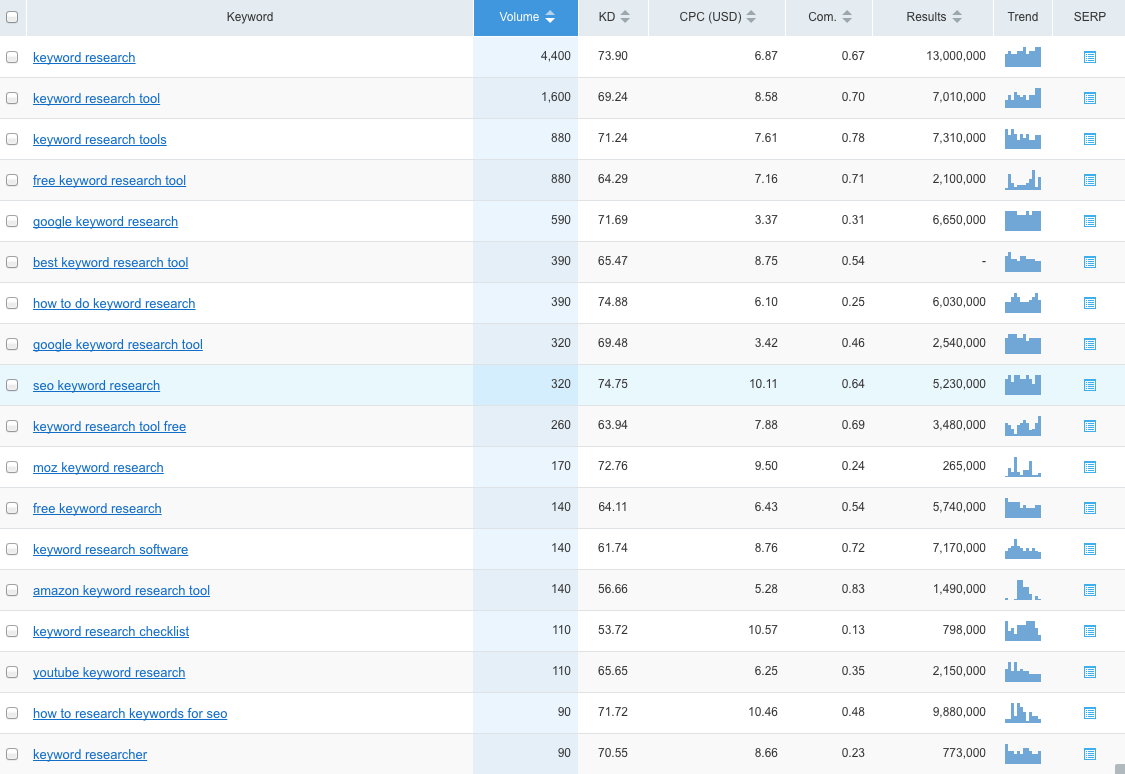 As a beginner with no audience and video social presence, you need to find the middle ground. Keyword research checklist looks good: it's less popular and keyword density is relatively low. You have a good chance to rank well.
SEMRush has a feature called SEO Content Template. In there, you can type in your target keyword and SEMRush will provide you with semantically related keywords you should use in YouTube tags and description.

Use these keywords also while promoting your YouTube video in other places online. Create a Google spreadsheet to list your keywords and maintain order.
Also, use long-tail keywords to make your videos even more specific and easy to find. Long-tail keywords are basically entire phrases or sentences users might type into a search engine:

YouTube's algorithm takes into account a whole bunch of other factors:
Watch time is the amount of time that a viewer has watched a video. It can give you a sense of what content viewers actually watch (as opposed to videos that they click on and then abandon).
YouTube's algorithm prioritizes videos that have longer watch time or have more view sessions. If viewers watch your videos beyond the first click, they are more likely to be suggested more frequently.
This is what we've already mentioned. Metadata is the description of your video: title, description, tags and annotations. All of them, if optimized properly, increase the likelihood of your content ranking well.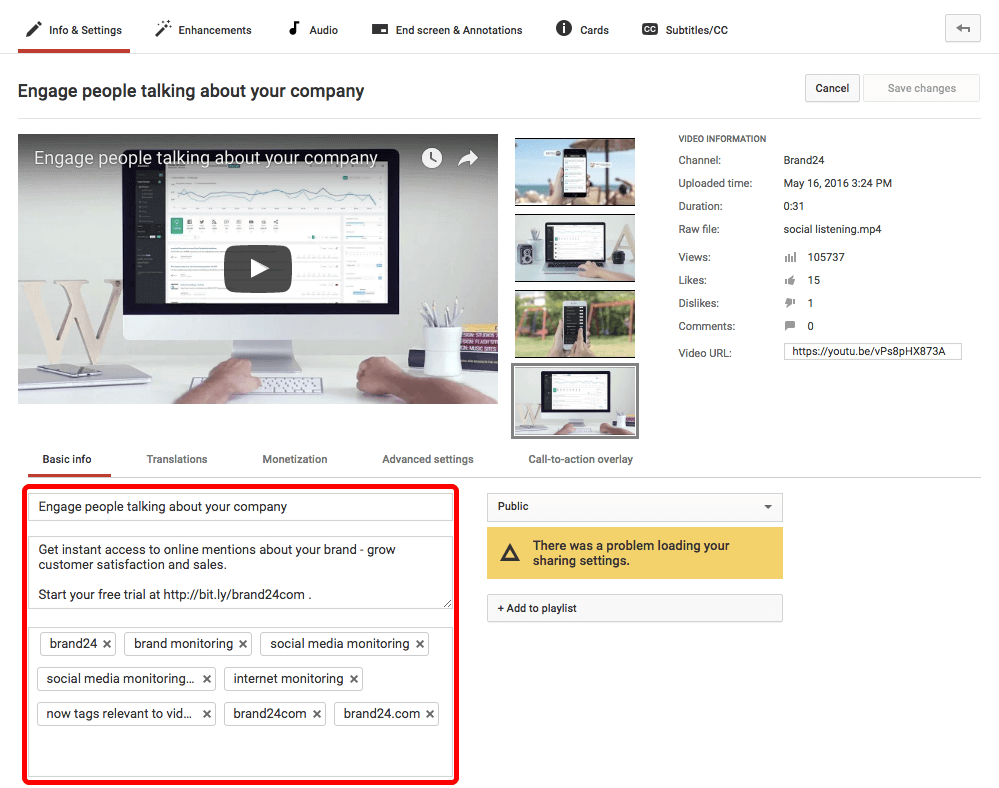 Make sure that description, title and tags are rich in keywords you researched previously.
3. Branding.
Good branding makes it easier to promote a YouTube video and grow your audience. It proves an author's consistency and builds trust among the audience which is then more likely to share your content.
Branding is an expression of devotion to the craft which helps in establishing your position as an expert. Here's how you can achieve it:
Add a watermark to all videos.
Use your company logo as the watermark across all of your videos.
Create thumbnails for all videos.
Be consistent and design thumbnails for each video. It looks good and, again, shows you're professional about your YouTube presence.
It's a good way to promote other content. Annotations are hyperactive pop-ups you can add to your videos.
They can contain texts or links to other relevant videos or, for example, your company website, blog, or CTA button. If you already have some content to share, annotations are a sure-fire way to show your expertise in your niche.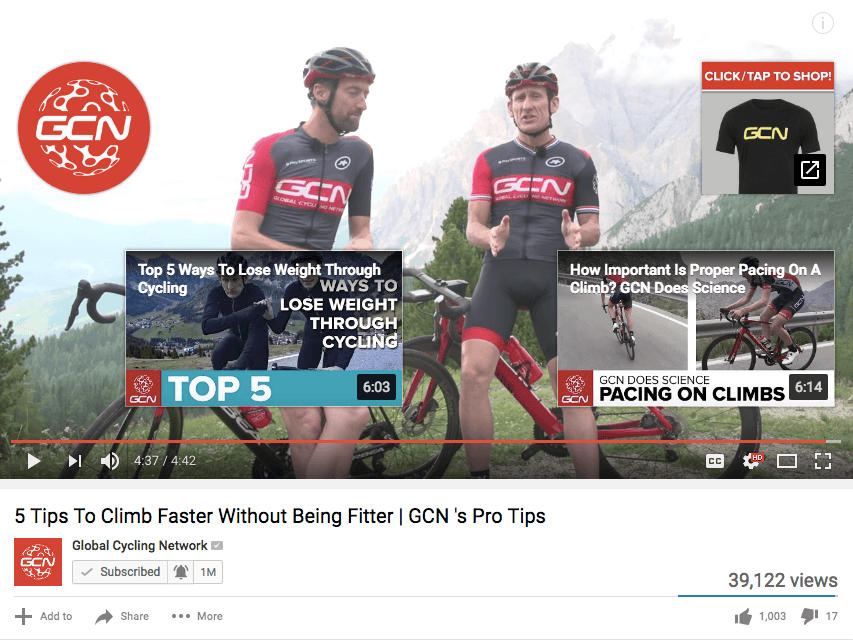 4. Make Each Title Epic
A great title can make wonders and promote the hell out of your video.
There are two things to remember:
Make it epic.
…and…
Keep it SEO-optimized.
The titles of videos should contain your target keyword and be catchy and attention-grabbing at the same time.

5. Promote a Video Using Your Social Channels
Promote a YouTube video by posting it on your social media platforms. This, however, requires having an audience.
Do it on Facebook: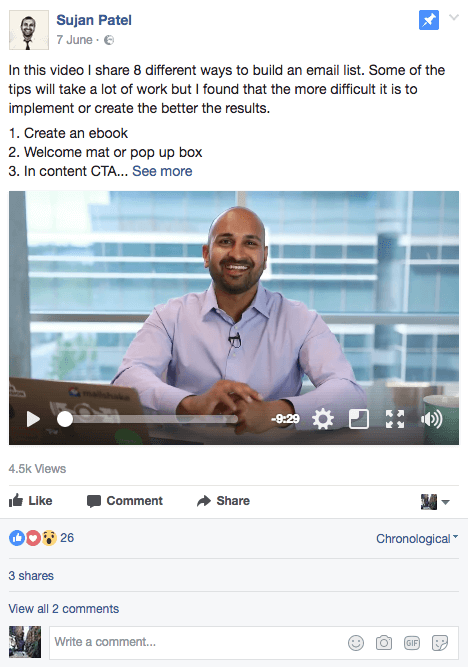 On Instagram:
On Twitter:
In a newsletter: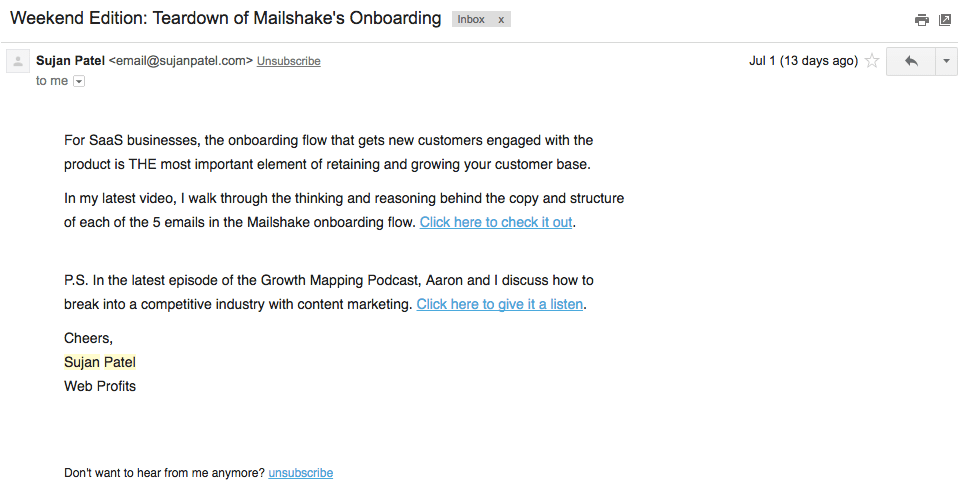 6. Reach Out to Your Audience
Another good way to promote a YouTube video is to reach out to your target audience directly.
This can be done using a social media monitoring tool like Brand24.
Getting to know your target audience means discovering where they hang out online. This you can discover it by monitoring keywords relevant to your topic or your target audience.
Find out more about social media monitoring and how you can use it.
Or, if you already feel that social media monitoring is something you need, give it a try. It's absolutely free.