How to Track Hashtag Performance
March 3, 2017 ・ 4 min read
If you're running an online business, you must be aware that hashtags are something more than just a bunch of phrases identifying discussions on a specific topic.
It's been almost 10 years since Chris Messina invented hashtags. It's too bad he didn't file a patent! Hashtags momentarily caught on and they still thrive as they're easy to use and effective.
In the case of hashtags, "the genius lies in simplicity."
If used well, they can be a powerful weapon and a great support of your marketing efforts. Doesn't matter if you run an online clothing store, a digital agency, a SaaS business or whatnot.
Why Hashtags Matter
Hashtags basically work like links. They create a colossal network of conversations gathering people around certain topics, products, brands and anything else that gets its own hashtag.
They connect people and initiate conversations around a specific hashtag. Let's say you're a cyclist intending to buy a Specialized road bike. However, you have some reservations as you're uncertain of a couple of things. You then go to Instagram, type in #specialized (or any other hashtag used by the brand) and find all the people riding Specialized bicycles. You can reach out to them and ask for a first-hand opinion or experience.
Hashtags in Social Media Marketing
Similarly, hashtags are a great weapon of choice when it comes to building your online presence as a business.
Here's why:
1. Creating a dedicated hashtag supports establishing your brand image and recognition on the market and in social media.
For example, Specialized, the bike company I mentioned earlier, uses the #iamspecialized hashtag which is similarly used by the owners of their bicycles.
https://www.instagram.com/p/BQQ40i4gyri/?taken-by=iamspecialized_road
While writing this post, I'm drinking my all-time favorite sodie pop which is Coca-Cola. The brand is well-known for using #ShareACoke hashtag.
Only if you promise to #ShareACoke with us! ??

— Coca-Cola (@CocaCola) February 14, 2017
Or have a look at Salomon:
? #SalomonTV episode: #IntoPatagonia is HERE! ?

Watch @thatdakotajones' journey across Patagonia on: https://t.co/SQ01wSkDDT#TimeToPlay pic.twitter.com/VoXw3BLbpe

— Salomon (@SalomonSports) February 7, 2017
2. Hashtags are your way of reaching consumers talking about your product and things related to your business.
First of all, thanks to hashtags you get to know your customers. You learn who and how uses your product. By getting to know your customers you can adjust your product better as they talk about its strengths, pain-points and improvement suggestions.
3. Hashtags support your marketing campaigns.
They raise awareness of your marketing campaign by increasing its social media reach. When the people interested in your campaign share the post containing your hashtag, it gets bigger exposure and social media reach as more people get to see it.
Find the Most Popular Hashtags
Back in the day, we've created a guide how to find the most popular hashtags and bring the most out of them. You can find it here.
Hashtag Performance
Hashtags have a huge potential and can improve your marketing activity. The thing is, however, that if you want to measure its effectiveness in numbers, you need an analytics tool.
One the most effective and affordable social media analytics tool is Brand24. It's a social media monitoring tool that provides a wide range of analytical tool.
It's a paid tool, however, you can take it for a two-week spin for free.
Then, if you like it, you can choose one of three subscription plans starting at $49.
How Does It Work
Brand24 is a social media monitoring tool that collects real-time mentions of predefined keywords or hashtags.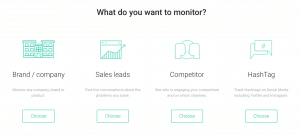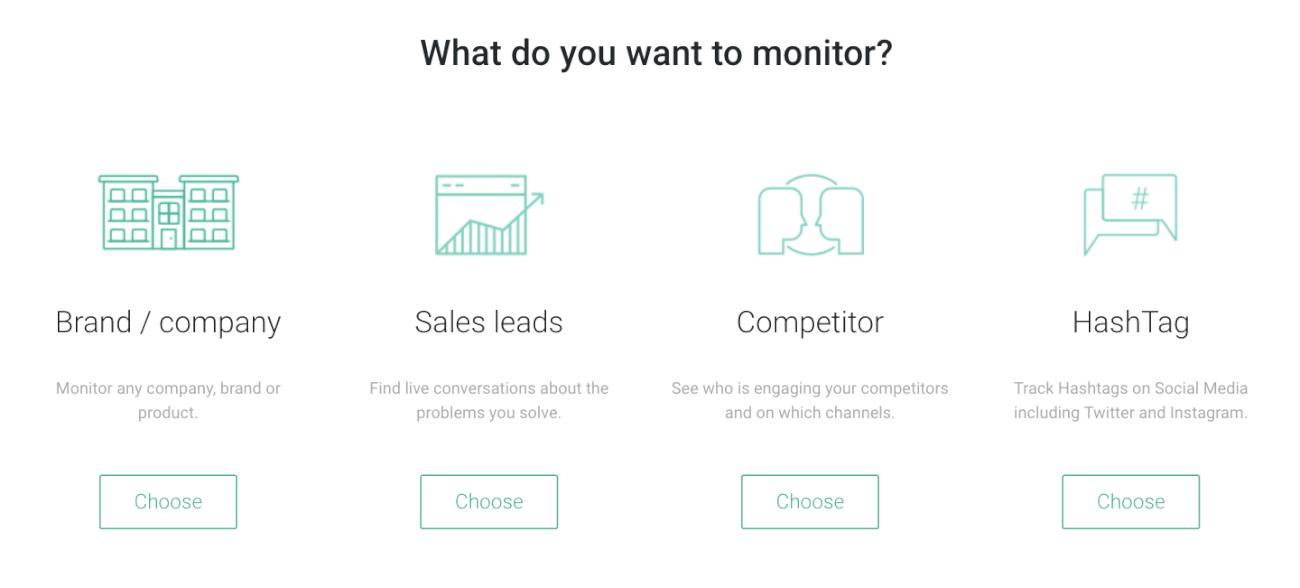 They can be related to your business, industry, market, competition or basically anything you want.
Each mention (in this case hashtag) is analyzed in many ways. The tool provides you with data on social media reach, the number of interactions, sentiment filter, influencer score and more.
All mentions appear in your dashboard or land in your inbox in the form of email notifications which you can adjust in many ways. If you use Slack, mentions an appear directly in one of your Slack channels.
The charts below present the number of mentions and their social media reach over a certain period of time. You can set the time range as you wish. However, historical data is limited so if you're to launch a campaign, remember to set a project a couple days earlier.


What's good about the tool is that you can compare the data from different projects. This way, you can analyze hashtag performance in comparison to the older campaigns or the ones of your competition.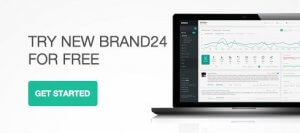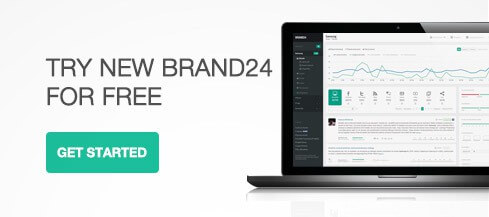 Engagement
Real-time mentions landing in your dashboard, inbox or a Slack channel allow your immediate response to people mentioning your hashtag.
For example, Zelmer, one of the biggest home appliances manufacturer in Central Europe, created an extremely successful marketing campaign based on hashtags.
Here's an entire blog post about this awesome campaign.
Conclusion
Brand24 is an effective, yet affordable social media monitoring / analytics tool. If you feel like that's what you need, feel free start a free, two-week trial here. What's more, it has a number of other applications to benefit your business. You should especially take a look at social listening.
If you have any questions about the details, please post them in the comments section down below.
I hope you found this post informative and if so, I'd really appreciate you sharing it. Thanks!