How to Track Hashtags Across Social Media
September 4, 2018 ・ 4 min read
Tracking hashtags across social media is useful on a number of occasions: during an event, during a marketing campaign, to follow certain topics and conversations in social media or to manage and analyze your online reputation. No matter what your goal is, no matter if you're a marketer or a regular person, tracking hashtagged content manually on every single social media platform can cause pain in the neck. To protect your neck from this nagging ache, here's how to track hashtags across various social media platforms.
What does it give you? Effectiveness, time, slows down aging process caused by stress.
You run an event. You take care of social media before, during and after the event. Already having little spare time because of event content you need to create, you still have to browse social media conversations, engage with participants and respond to participants' questions during an event. Now imagine you have to find these social media conversations by hand: go to Twitter, look up your event hashtag and engage user-generated content.
The same on Instagram, however, you can at least follow your event hashtag there. The same manual labour applies to Facebook.
What's more, in the end, you're unable to analyze the social media performance of your event – there's no way you can estimate social media reach of your hashtags, volume of your event hashtag mentions or the number of interactions by hand.
It works similarly in the case of tracking marketing campaigns or online reputation.
---
How to track hashtags across social media?
– using social media monitoring tools like one of Buffer's top social media monitoring tools – Brand24.
Start a free trial and tack hashtags!
It's a web and social media monitoring tool that tracks all online mentions of predefined keywords or, in this case, hashtags. With its help you can track hashtags across various social media platforms: Facebook, Instagram, Twitter or Google+.
All mentions of your hashtag arrive into Brand24 dashboard the moment they appear online.
Also, Brand24 provides analytics of monitored hashtags:
Volume of web and social media mentions
The number of interactions hashtags you track generated across social media
Social media reach of your hashtags
Sentiment of social media posts mentioning your hashtags
Here's how to set it up.
Once you create your account, the tool takes you to the project creator.
Enter hashtag(s) you want to track across social media.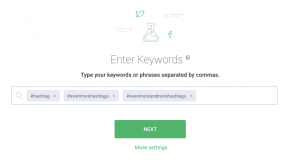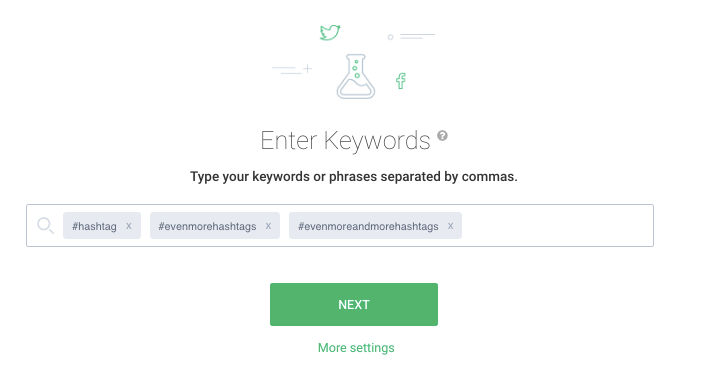 Now you can choose if you want to collect your hashtag mentions from the entire Internet or social media only. To choose sources, click More settings.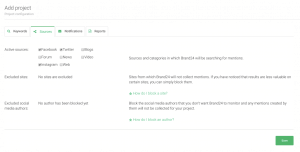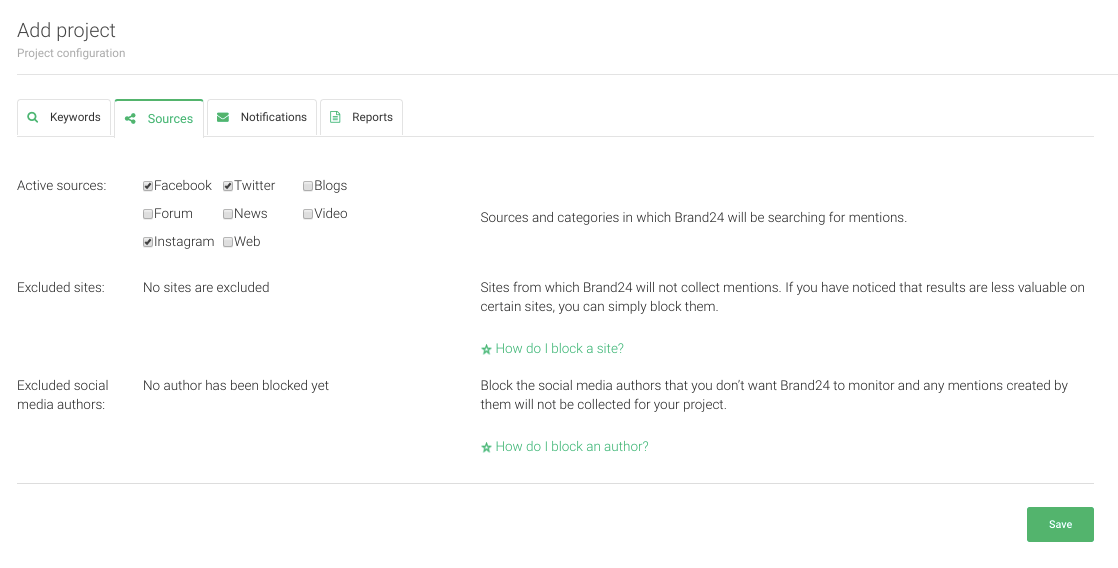 Click Save.
2. Browse your mentions
All social media mentions of the hashtags you track on Facebook, Instagram and Twitter arrive in real time to the Mentions tab – this is where you can browse them.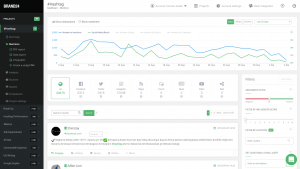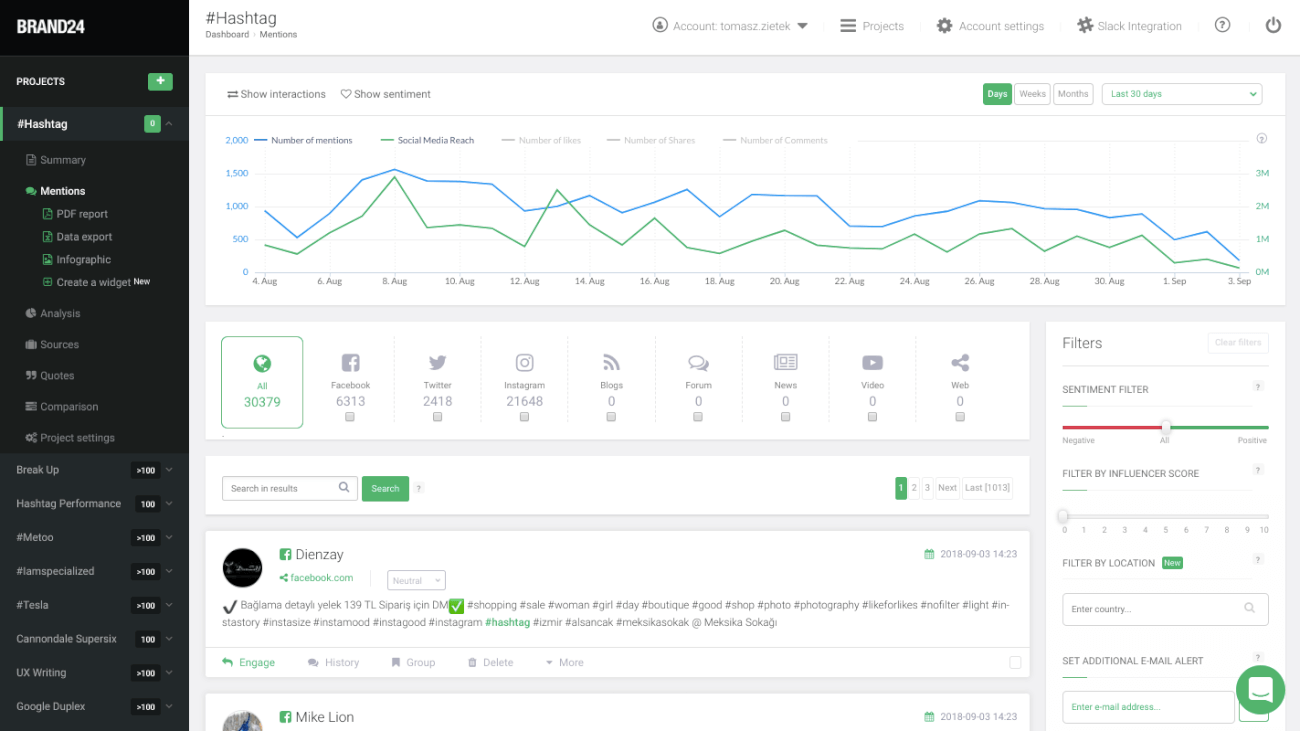 The Mention tab, apart from mentions, has plenty of features you can browse your mentions according to:
Volume, interaction and social media reach charts
Sources of mentions
Internal search
Sentiment filter
Influence filter
Email alerts
Plus much more!
Start tracking your hashtags with Brand24!
And here's a closer look at one of the mentions containing your hashtag:


Each mention contains following information:
Author's name
Followers count
Source
Influencer score
Sentiment
Number of interactions
3. Analytics
Now you know how to track hashtags across social media. If you also need to know how they perform, stay with me.
If you happen to be a marketer managing online reputation of your company, running a marketing campaign or managing an event, the Analysis tab is your go-to place – it shows all numbers and information about the performance of your hashtags.
Analyze the performance of hashtags!
Here's what you can find inside:
The most popular mentions of the hashtags you track
The most popular authors using your hashtag
Numerical summary of your monitored hashtags
Mentions by category
Trending hashtags around your monitored hashtags
Influence of social media authors using your hashtag
Most active social media authors using your hashtag
Most active sites using your hashtags
Most influential sites using your hashtags
Context of discussion around your hashtags
---
If you want to delve deeper into the analytics behind hashtags you track across social media, make sure you read these: