Top 10 Marketing Tools for 2020
January 23, 2019 ・ 8 min read
What marketing tools do you use daily? Marketing tools certainly won't do the work for marketers but they do make our lives so much easier. With new trends and marketing channels emerging, we need to update our marketing tools stack.
We've already discussed the top digital marketing trends of 2020. Now, it's time to look for the best marketing tools which will help you bring your strategy up to speed.
Here's a quick recap of this year new marketing trends:
Voice search
Sentiment analysis
Chatbots
Personalization
Micro-moments
Of course, you can discover and implement the newest marketing trends without the help of any marketing tools. But you will waste a ton of your time and won't be able to spot all the opportunities that arise in front of you on time.
Here's crème de la crème – 10 marketing tools for 2019, that will help you with the most important changes in digital marketing this year!
Marketing tools for voice search
Voice search is probably the most technology-related of all the marketing trends mentioned above. The truth is that you don't need a dedicated IT team to prepare for the changes in search patterns.
Start with bringing your search engines optimisation strategies to the next level. Popularisation of voice search changes the keywords and phrases people use to find what they are looking for on the Internet. Investing in an SEO tool and exploring long-tail keywords in-depth is inevitable.
Here're two marketing tools that are worth looking at.
1. SEMrush
SEMrush is an excellent and very versatile marketing tool. It will not only provide you with a detailed list of keywords but will also show information about search volume and keyword difficulty.
SEMrush generates a list of all keywords for a predefined phrase, including long-tail keywords you should take into account while optimizing your website.


Generating a list of keywords is not the only feature of SEMrush. The new marketing tool will also be helpful if you want to:
discover new organic competitors
analyze your online competitors' ads and keywords
conduct a backlink analysis
analyze product listing ads of your competitors.
SEMrush starts at $99.95 per month.
As a content manager, I use Nightwatch on a daily basis.
It's a great SEO tool that will help you boost your online presence. Nightwatch will not only track a keyword distribution, but also assess your search visibility and report on changes in the number of keywords your content positions for.


One of the most useful applications of Nightwatch is automatic keyword discovery. The tool actively searches for keywords you could rank for. That's a support mechanism I've been waiting for!
Nightwatch starts at $19 per month, so if you want a robust SEO performance tool give it a spin!
Marketing tools for sentiment analysis
Sentiment analysis is a bit more complicated matter than SEO research as it is based on artificial intelligence and machine learning. Machines can correctly assess sentiment of online mentions.
The main obstacle in sentiment analysis was the distinction between positive statement and an irony.
The times have change and now most of the sentiment analysis tools can distinguish between truly positive sentiment and irony.
Brand24 is a marketing tool which gathers all the publicly available mentions on the Internet that contain your predefined keyword and analyses them. You can access the mentions in one neat dashboard.
One of the filters is the sentiment analysis.


You can examine only negative comments, only positive ones, or all of them together.
In the summary tab you can compare two predefined time periods and see the change in the number of positive and negative posts. That way, you can react right away when you spot the increase of comments with negative sentiment.
Start free trial! No credit card required
4. Brandwatch
Brandwatch is another social listening tool that features sentiment analysis.
Similarly to Brand24, Brandwatch analyses all publicly available mentions containing your predefined keywords.
You can find an in-depth analysis of sentiment in the summary tab.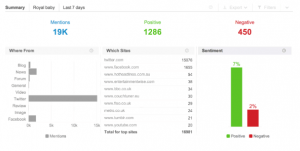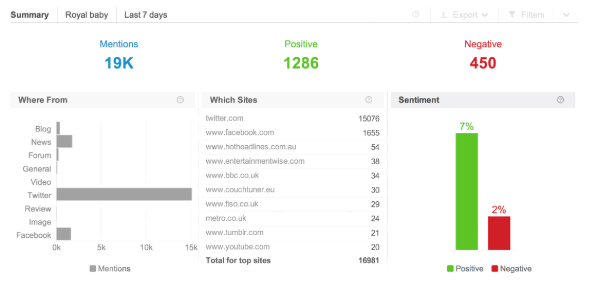 The individual mentions can be sorted according to the number of followers, site visitors, forum posts, blog comments, and posts date.
Brandwatch detailed pricing is available upon request, the Pro version starts at $800 per month.
Marketing tools for chatbots
Another trend in digital marketing for 2020 are chatbots. They kindle conflicting emotions – people either hate them or love them.
The main criticism against chatbots is that they are inefficient and often don't solve the user's problem.
The trick is to set up a bot in a right manner. Of course, the right digital marketing tool won't do the job for you, but the less complicated the tool, the easier it is to build a user-friendly chatbot.
5. MobileMonkey
MobileMonkey is an intuitive Facebook Messenger chatbot tool for marketing and customer service.
MobileMonkey will help you find new leads, increase your number of sign-ups and sales, or even promote your content.
You don't need any programming experience to set up MobileMonkey. Even if you encounter some problems, the tool offers free webinars to help you out.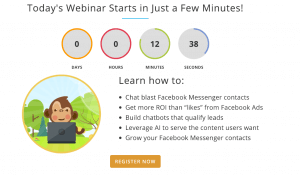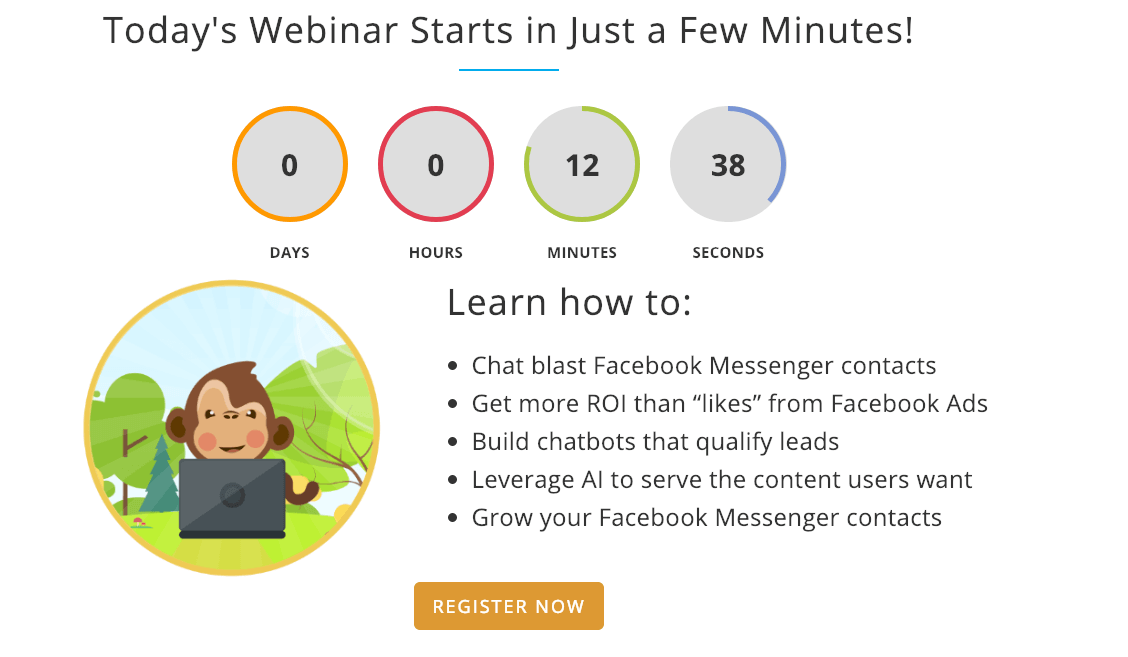 There is a forever free plan; the Pro accounts starts at $19 and $249.
6. Chatfuel
Chatfuel focuses mainly on building bots for Facebook Messenger.
The great thing about Chatfuel?
You don't need any coding experience to create your first bot.
To make things even easier, Chatfuel developed a set of templates you can use according to your needs.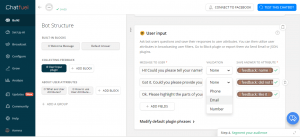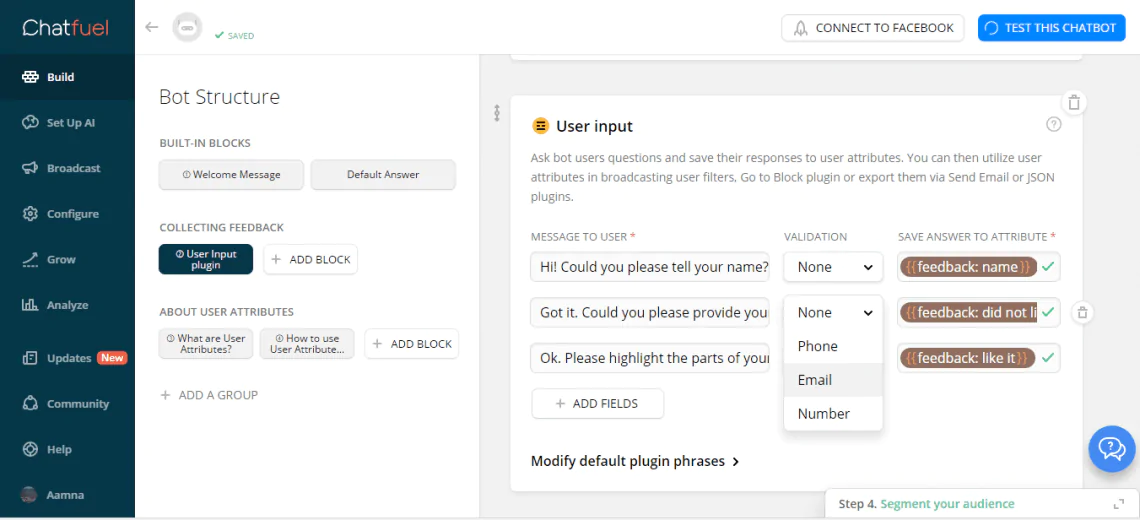 What's more you can connect your Facebook inbox with a Chatfuel bot and automate responses to the most common questions.
Chatfuel offers a free plan where you can get up to 1000 subscribers. The Pro version starts at $15 per month.
Marketing tools for personalization
According to a research paper published by Accenture, a consultancy, 41% of consumers switched companies recently over a lack of trust and poor personalization.
The switch cost businesses $756 billion.
Thankfully, since 2016, some new marketing tools had been developed to mitigate this disastrous outcome.
I've chosen two best tools which you might find interesting. Both of them use only legally obtained data from, for example, your browser cookies.
7. Dynamic Yield
Dynamic Yield is a tool which will help manage your customer data from your CRM, ESP, DMP, APIs, and more. Moreover, you can:
identify and personalize data for anonymous users;
share audience segments between sites
compare audiences and get real-time sizing analyses;
automatically uncover deeper segmentation opportunities.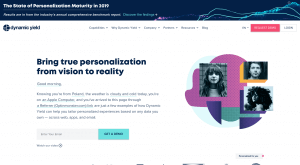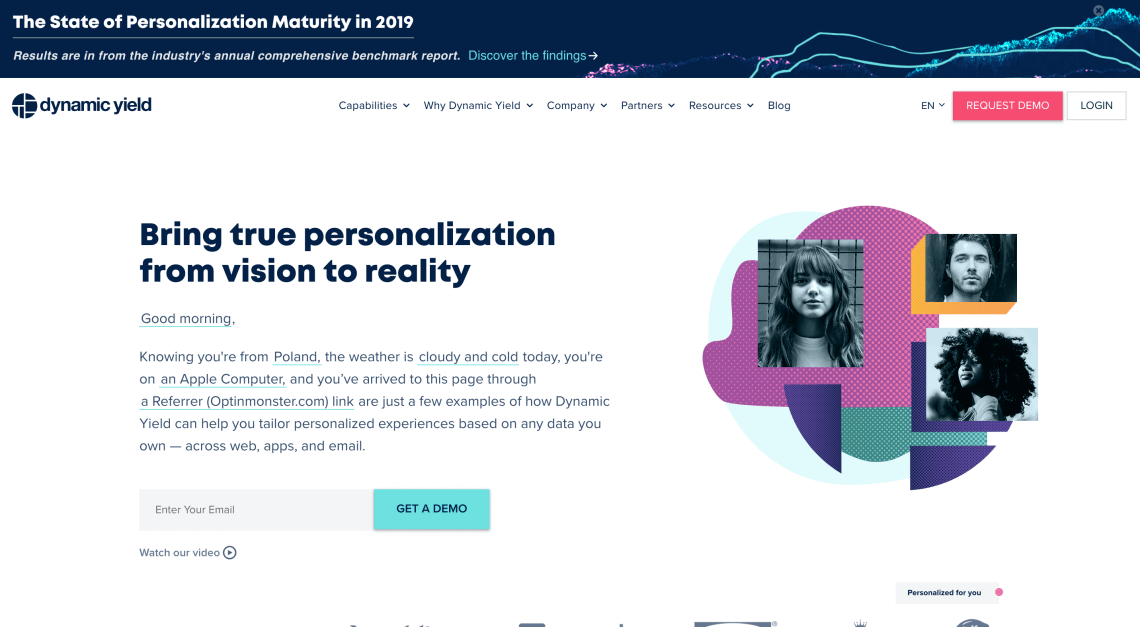 Dynamic Yield is a quote-based tool.
8. Evergage
Evergage is another robust platform for personalization and customer data management.
This digital marketing tool enables you to:
get to know your audience and determine the intent of every visitor both on desktop and mobile;
respond to customer queries in real-time and run A/B and multivariate tests of experiences and algorithms
target your visitors by presenting experiences and messages to your visitors based on email or ad campaign source, geo-location, visit frequency and duration
monitor statistics around your campaign, create cross-channel reports and use machine learning to identify the most important data for your digital marketing activities.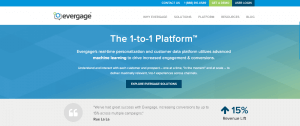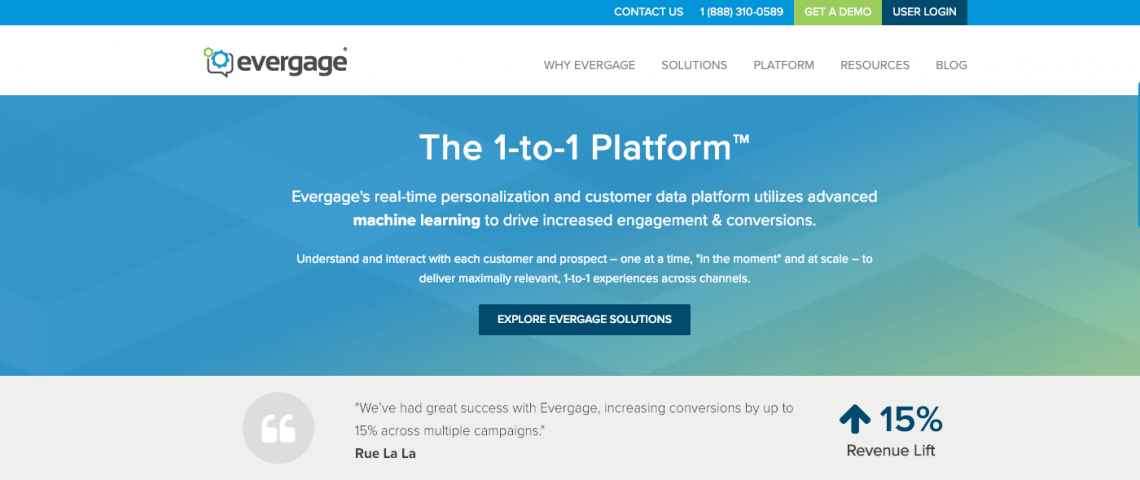 Evergage pricing is based on the number of channels, web applications, mobile apps, email, monthly unique visitors and user volumes.
New marketing tools for micro-moments
It's quite hard to spot micro-moments and react in time to connect with customers. But micro-moments are becoming increasingly important.
According to our research, in one month more than 30 000 searches start with "where can I buy" and around 60% of these questions never receive an answer.
That's a huge opportunity for your business. The only difficulty is – how to catch those micro-moments in time?
These marketing tool will help you benefit from micro-moments.
9. Brand24
I've already mentioned Brand24 in this article, but that's the beauty of social media monitoring – you can use it for various purposes.
Create a project where your keywords is a phrase: "where can I buy"; "where can I eat", "who can recommend?" or anything else related to your industry.


Once again, all the marketing tool will gather all mentions in one dashboard. You can then react to users queries and find new customers.
10. Google Analytics 360
There is a way around the social media monitoring tool, but I have to say, it's not as effective and requires much more engagement from your side.
If you want to benefit from micro-moments in your industry, you need to know as much as you can about your audience.
For help, turn to Google Analytics 360. The better you understand the people you focus your campaign on, the greater the chance you deliver the right message at the right time.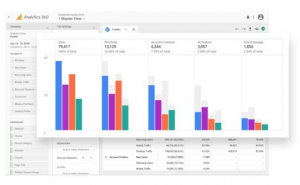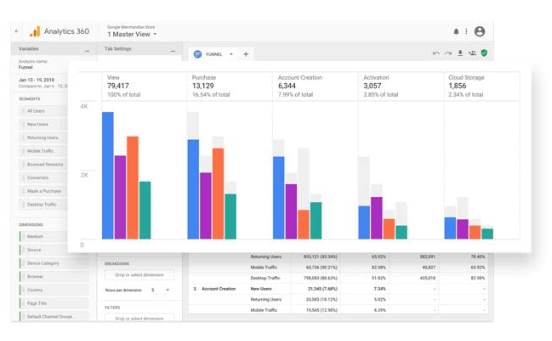 This solution has its advantages and disadvantages.
The definite perk of Google Analytics 360 is that you will collect a lot of data about your customers you could use in other stages of your marketing funnel.
But it is a marketing tool that requires a piece of expert knowledge and time to analyze all the results.
Top marketing tools
A lot will change in 2019, that's the beauty of digital marketing. You can prepare yourself for the changes. The top marketing tools listed in this article will definitely help you stay on track and ahead of your competition!
HANDPICKED RELATED CONTENT
The 12 Best Social Media Monitoring Tools
Top Twitter Analytics Tools for Companies Large and Small
10 affordable news monitoring tools to keep you in the know