Influencer marketing has kept on rapidly rising in popularity over the last couple of years.
From all available social sites, Instagram is the first choice for marketers by a large margin. According to a study by Linqia, 92% of marketers chose it as the most significant platform for influencer marketing activities.
How to find Instagram influencers – that's a very, very important question these days!
But first thing's first, let's focus on some key stats related to influencer marketing in general.
A study conducted by Influencer Marketing Hub showed an increase of 325% in Google searches for "influencer marketing" between 2016 and 2017. This only emphasises the rise in popularity of this marketing strategy.
With a wide range of social networks we can choose from these days, influencer marketing can be performed on pretty much any of them. But how do you know which platform is going to be the most profitable for you? Is it Facebook, Instagram, or maybe Twitter? There are some universal statistics you can draw your conclusions from, but they are not going to be equally true to all businesses.
What I find quite surprising is the fact that Snapchat is at the bottom, as far as favourite platforms are concerned. Considering how whole marketing industry underlines the rising popularity of video (or visual, in general) content, I'd expect it to be in the second place.
These are not just marketers that put Instagram ahead of any other social medium. From a study by Hashoff, we learn that influencers themselves pick Instagram as their favourite platform for cooperation with brands, and the percentage is huge as well, reaching 87.1%, with YouTube dragging far behind in the second place and only 8.5 %. Those stats relate to how the surveyed people felt about 2018 and I guess it's not going to be very different for 2019.
Another factor we have to take into account when we want to find Instagram influencers or pretty much plan an influencer marketing campaign is the fact that it's probably going to be targeted at millennials. Nobody likes stereotypes and generalisations, millennials especially, but the fact is, the decision-making process related to purchases is influenced by peer recommendations for 70% of consumers in this group.
While it seems unrelated to influencer marketing at the first glance, it leads us to another conclusion drawn from the same study saying that 30% of consumers are a lot more likely to purchase a product recommended by a micro-influencer rather than celebrity influencers like Kendall Jenner or anyone else similarly famous. A micro influencer feels more genuine and much more of an aforementioned peer that a celebrity hitting the headlines of major tabloids every other day.
That's why it's important to take them, micro influencers into account in the first place when you plan to find Instagram influencers that are perfect for your campaign. But who are they exactly and what do we know about them? Following the awesome post  of my colleague, Tom:
Micro-influencers are social media users with significantly smaller but more engaging following than macro-influencers.
Again, Instagram is the platform at the forefront with 80% of micro-influencers saying it's their first choice for posting original content.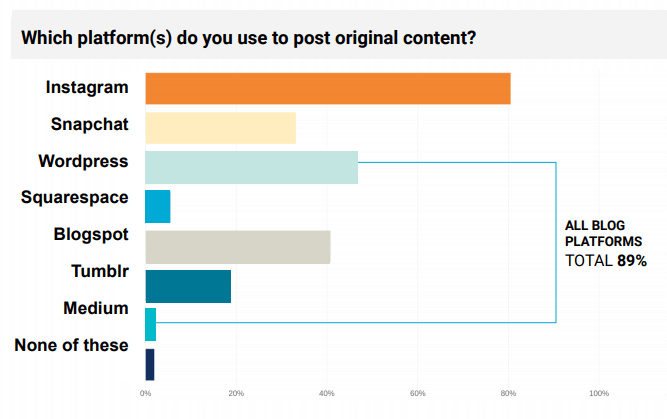 Even more so, according to the same survey, 59% of them claimed it's the most successful platform as far as engaging their audiences is concerned.
For those of you who are still in doubt whether influencer marketing is something you should try, let me dig deeper into some of the findings of studies I've already talked about above. On the financial side of things, influencer marketing was ranked #1 at being the fastest online customer-acquisition method with 28% of respondents ranking it at the first position.
On top of that, influencer marketing is twice faster in acquiring customers than organic searches. It is also 10x more effective than affiliate marketing in new customer acquisition online. To top it all, companies are earning $7.65 on an average for every dollar spent on influencer marketing, with some companies earning even more than $20.
It tends to be a difficult task at times to find Instagram influencers, I mean, the real influencers, or to decide which ones to start building relationships with, especially if you're in a very specific niche. Before you begin, it's always good to have best practices in mind.
It sounds like I am stating the obvious, but if you're in the initial stages of building your brand presence, your best bet is to start co-operating with micro influencers rather than aim for big fish from the start. It also holds true for those of you who have already successfully worked with influencers before and are aware of the fact that you'll benefit from them a lot more than you would from celebrities endorsing your product. If you're successful with onboarding them and they happen to like your product or service, it's a lot likely that when they grow as influencers, your brand is going to grow with them too.
I want to find Instagram influencers – how do I use media monitoring for that then?
While you might as well browse blog posts for specific industries or dig into hundreds of thousands of hashtags on Instagram in search of those who you think would fit for your campaign, the new school way to find Instagram influencers that I recommend is to make friends with a media monitoring tool. There are quite a few of them that you could test but when it comes to hands-on experience, let me walk you through the process of using Brand24 for that purpose.
After you've created your account, you're all set to configure your first monitoring project. Prepare a list of keywords you want to monitor and fill out the relevant field. This very brief example below focuses on one of the two major keywords for our industry, that are media monitoring and social media monitoring. By tracking such phrases, we'll be able to pick up Instagram mentions of those keywords and hopefully identify influencers in the industry we could build our relationships with.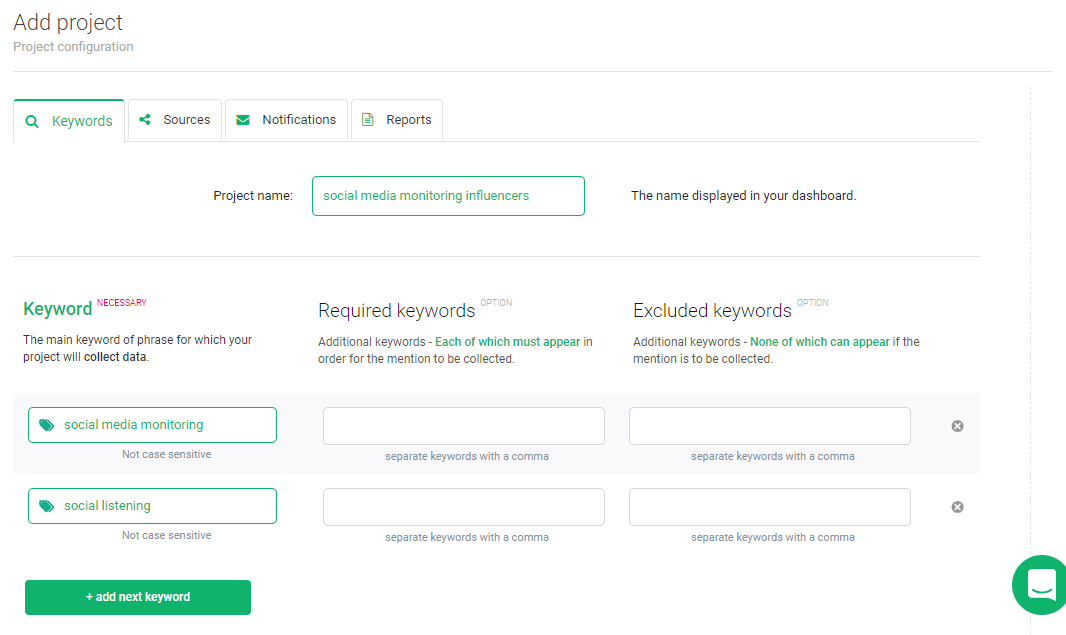 This project creation form is exactly where you should put hashtags/keywords relevant to you or your business in order to find Instagram influencers in a given industry. Even more so, you could actually put there a name of a social media account you think might be influential in a certain area and see if it holds true.
Once your project is ready, the tool starts picking up mentions containing a given phrase or keyword. Please, keep in mind it won't be possible to collect keyword mentions from those accounts that are private or have different sorts of access restrictions. Also, historical data is limited and the tool will only collect a fraction of mentions from the past.
When the tool picks up enough mentions, they are presented in a dashboard and divided into different categories:


I'd recommend using a filter like the one above for respective categories so you could only browse posts containing a given hashtag or keyword from Instagram, for instance, instead of digging through other content you might find irrelevant.
The graph inside the dashboard is going to provide you with numbers on metrics such as:
number of mentions
estimated social media reach
interactions (number of likes, shares, and comments)
sentiment
Now that's what should make you happy – each and every social media post has an influencer score assigned to it:

Influence is measured on a 0–10 scale, and with help of influence filter you can quickly get to the most relevant posts and engage those authors you consider worth cooperating with.
Another way to browse them would be to go to the Summary tab in the dashboard. It's where you'll find a list of the most influential profiles: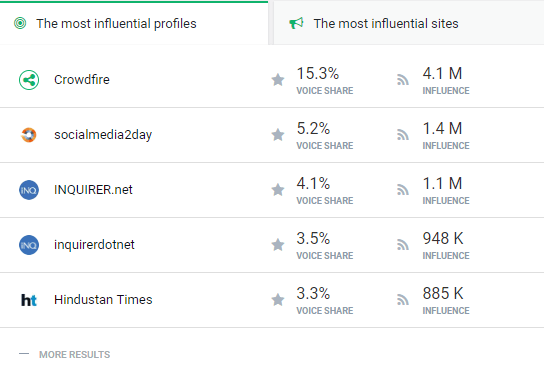 Sources tab allows filtering the results based on a domain, so you can browse only Instagram accounts, for instance, and see a number of additional metrics, such as reach, voice share, etc.:

Over to you
The tips above should give you a pretty comprehensive overview of the steps you need to take to find Instagram influencers in your industry. Hopefully, they'll help you make a decision who to try to work with!
Like I mentioned in the introduction, there are different social media monitoring tools you could use, all with different sets of pros and cons. Even though I just presented a description of how to do this with Brand24, it would be a good idea for you to test other alternatives so you could see what's your match made in heaven!
---
---