How to identify influencers
August 13, 2018 ・ 6 min read
Influencers are definitely arousing great interest, not only among their followers but also among marketers themselves. A lot is being said in regards to their effectiveness in cooperation with brands. Can your brand also benefit from it? Of course, it can! You just need to choose the right people for the job.
Why Should You Work with Influencers
Most probably, there are still a few people who need to be convinced a bit more of the benefits that influencer marketing can bring them. So why should we work with influencers? Let me give you those three simple reasons.
Reason 1
Influencer marketing is currently one of the most effective methods of achieving your marketing goals. According to MarketingProfs.com, as many as 94 percents of marketers have benefited from working with an influencer. Another impressive number is 11 – that's how much bigger the ROI is when compared to traditional forms of advertising. Currently, every research that concerns the potency of influencer marketing confirms its effectiveness. A return on each cent you spent? Here the estimates are different and range from 6$ to 9$ dollars from every 1$ spent. Want to know more? 90 percent of people put trust in recommendations (including online recommendations) and only a third trusts the ads. 88 percent of people trust recommendations from well-known people on the web and their group of friends.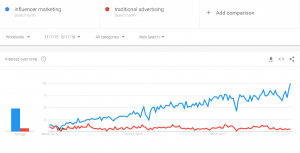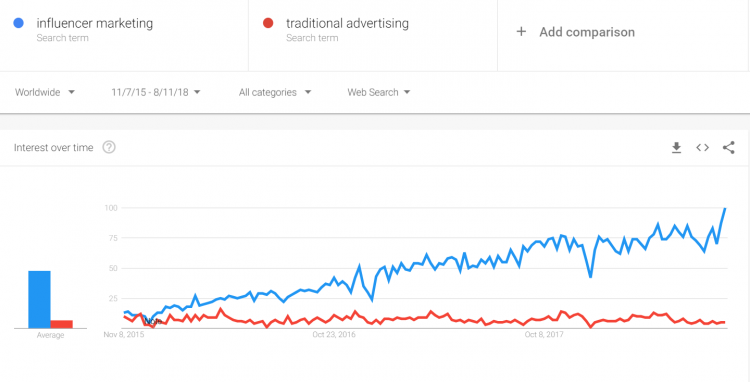 Reason 2
Your competition is already doing it. And they are gaining customers' trust – customers that could be yours!
Reason 3
Your competition does not do it? Even better! You can be the first one in your industry and leave the competition behind!
Who Are Social Media Influencers
Although gaining in popularity, the concept of social media influencer is not that obvious. Who are they? Based on my own experience and on the experience of other experts in the field of influencer marketing, I can say that an influencer is a person who conducts activities within the media, especially online and via social media. By publishing specific content, their followers can be inspired, motivated, educated, informed and/or entertained. The content very often provokes discussion, modifies opinions, sets communication paths. We can divide influencers into the following categories:
Famous people, celebrities – media, movie or music stars,
Mega influencers – people with more than or around 1M followers/subscribers,
Macro influencers – people with more than or around 20k followers/subscribers,
Micro influencer – people with more than or around 2k followers/subscribers
Remember that the numbers I mention are rough, and each person should be assessed individually. It may happen that a given person has 7k followers, but works in such a narrow and hermetic industry that this number already constitutes a huge percentage of the potential customers interested in the subject. This means that the position of such a person is already extremely strong.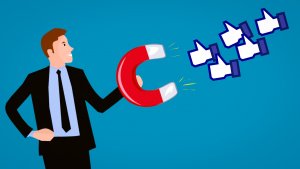 The number of followers is not the only or the most important indicator of whether a person can be called an influencer. Something even more important – or even the most important – is their involvement. There are several reasons for that. One of the examples proving my point is that the same amount of likes or subscriptions can easily be generated by bots. Secondly, many people are happy to click "I like this" or "observe" and then completely forget about a given profile. An engaging influencer will keep people attracted to their profile and make sure people come back for more. Such followers will interact with their influencer, they'll share their thoughts and discuss, send queries, ask for an opinion. They will respect the opinion of their influencer. And last but not least is their reach. The number of people that an influencer reaches is also of great importance.
Why Do You Need Influencers
Influencers have the power that no other source has. What power is it exactly?
They are trusted by their group of followers. Do you know how many people believe in traditional advertising? The indicators here go down as fast brutally as an avalanche. Influencers have achieved what they have achieved just because of the trust they gain among the people they engage with. They are not perfect, they have their ups and downs – they are often very transparent. Thanks to that, the trust in what they say (and recommend) is really high.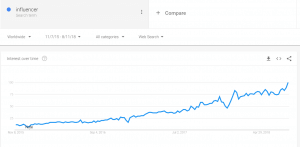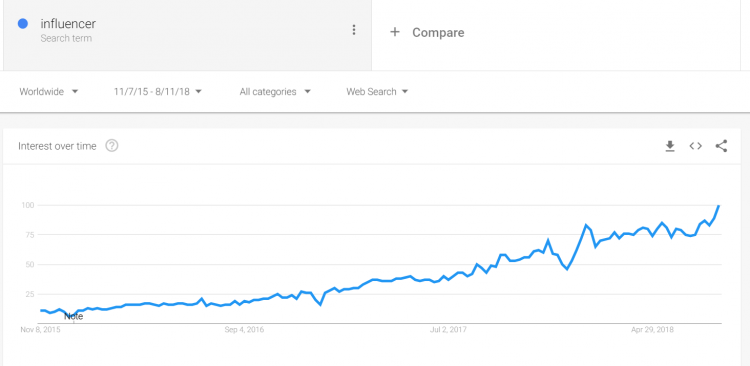 Approachability. This feature cannot be overestimated. A Youtuber shows a trip to a known event? No big deal, we can watch it on the official channel or website. But what we can't see there are all the details from behind the scenes, what the organization looks like, how to get to the place and whether it was even worth it. In their stories, an Instagrammer will not only post a retouched photo of the last meeting with friends, but they will also show what they look like after waking up, how they got stuck in a traffic jam and how they dealt with it. We have the feeling that although an influencer is a "star", it is also a normal human being with human challenges that we can sympathize with.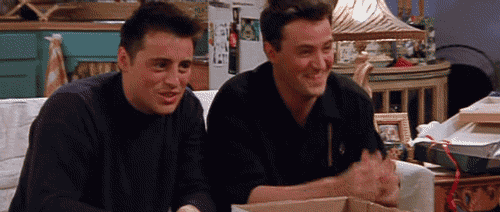 Being within our reach. We take a smartphone, a tablet, often a laptop, almost everywhere. All we need is to click on the application icon, enter the name of the blog and just like that – we are connected. We have access to published content that is most often given in the most accessible form. Influencers are easy to watch, and always close to us – literally at our fingertips. You want it to be the same with your brand, right?
How to Identify Influencers
I hope that at this point in the article you already believe or are quite certain that your marketing strategy should make room for influencers. How to find them then? There is a number or popular platforms and tools that will help you with it.
Brand24 – for numbers, reach and stats
This social listening tool is a perfect match here.
Why?
First of all, it indicates which people are the most popular in a given niche. Digital marketing, product photography or traveling perhaps?
This video does an excellent job of explaining how to identify influencers to work with, step-by-step:
How to do so?
1. Create a project and set your most relevant keywords. It can be the name of a specific person, the niche you'd like to get to know better or a name of the brand.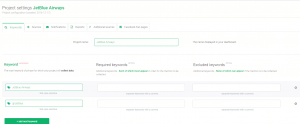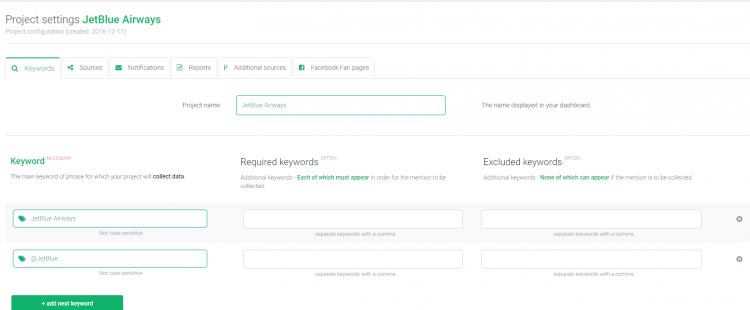 The most useful thing to identify influencers is searching for the most popular author or the most popular mention. You'll find it in section Analysis. There, you will be able to see the sources that are the most popular within a given topic. Check what and where exactly they publish, and what numbers are involved. You can also broaden your search and set up another project.
2. You can choose from such keywords as fast cars or reliable cars if you work in the automotive industry and are looking for influencers in this field.
3. Try also adding the name of your product – maybe someone has already mentioned you (and while you're there, see what is written about your competition).
4. You can also enter the name of a specific person whose scope and see the number of interactions for verification.
Check both specific mentions and numbers. You can start tracking influencers here.


Remember, tools such as Brand24 will make it much easier for you to identify influencers, but you'll need something more for the final verification…
Linkedin, Twitter, YouTube, Instagram etc. – for general insights
Social platforms will allow you to accurately check the accounts of specific people. In what form the threads are shown, what language is used, what exactly it is that they concern – they're just a few factors you'll get to assess. You'll also be able to see how many people follow their posts, how many people are involved in the discussion and what is the character of their discourse. Is there a lot of them? Are they frequent? Choose a few channels and see how the influencer's silhouette is presented within all of them. As a company, it is also worth checking the less obvious platforms. Even if a given person marks its presence mainly via a blog and Instagram, it certainly won't hurt to check their LinkedIn description or see the content that they publish on YouTube.
Summary
Influencer marketing can be extremely effective. Boost your brand awareness, improve communication, grow sales. What is the most important here (along with setting your goals) is to identify the most accurate influencers. They should have (between others) a common value and a proper reach to influence your audience. It's not that easy task to find them but surely those tips I mentioned will guide you. Keep fingers crossed for your upcoming campaigns!