Online reputation management or simply ORM. At the simplest – "what consumers talk about your business online". It's yet another area of business to manage but don't worry – it's not as ominous as it sounds. Here's what online reputation management is and how you can do it yourself.
In 2008, the Internet and social media platforms were in their infancy. Hardly anyone, maybe apart from futurologists and founding fathers of social media platforms, envisioned what the future of the Internet would look like, what the value of the new market would be.
Ten years later the market is booming with no end in sight.
Development of the Internet, ecommerce and social networking platforms gave consumers a voice that shapes reputation and influences performance of companies on the new market. Good reputation of a business is one of the tools to win customer hearts on the Internet indeed.
This is where online reputation management comes in. In this blog post, you'll learn about:
(Click and move to a selected section)
---
What is online reputation management?
As wide and deep the Internet is, there's still little on online reputation management – there's little to no quality resources, there's no clear, universal, set in stone (and Google's featured snippet) definition.
It's high time to do something about this.
Here's what in my mind online reputation management is. It's a definition from a point of view of a person working in reputation industry.
Online reputation management is a process of monitoring, measuring and influencing public perception of an organization, or an individual on the Internet and in social media. Online reputation management influences the reputation, performance and processes of an entity.
If you're interested in delving deeper into what online reputation management is, this video puts it simply and clearly:
---
A brief history of online reputation management
Web 1.0
Guestbooks, frames, tables, GIFs, hit counters – it's the Internet of the nineties in all its awkwardness.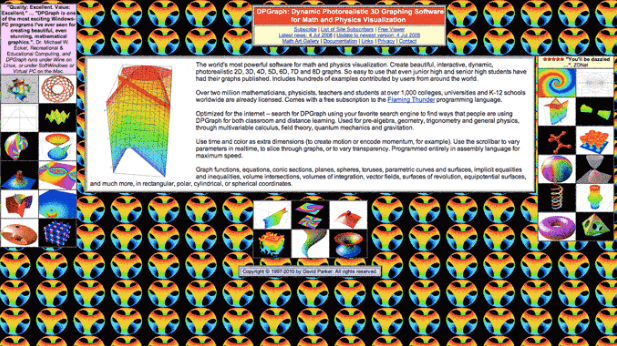 There are numerous characteristics of Web 1.0 regarding website styling, servers, accessibility, Internet connection and other technical technicals.
Technicals that reflect on the usage and possibilities the Internet of that time offered.
Web 1.0 was the Internet of pre-social media days
Web 1.0 was the Internet of content consumers rather than content creators
Web 1.0 was the Internet of one-way communication
In other words, Internet was back then more about broadcasting.
What's more, content creation and broadcasting was reserved only for very narrow number of people with rare technical skills. Adding to this the fact that social media didn't exist, user interaction or participation in online conversations were virtually non-existent.
Since this one-way communication, online reputation management during Web 1.0 ended on PR activities, such as posting on a company website and making press releases.
Consumer voice was muffled.
Web 2.0
Web 2.0 is everything Web 1.0 was not. The development of Web technologies has breathed fresh air into the Internet.
Web 2.0 is the Internet of social media
Web 2.0 is the Internet of content creators
Web 2.0 is the Internet of two-way communication
Social media introduced openness, collaboration, dialog and participation that make each owner of a social media profile a content creator. From the business standpoint, this development of the new media created both a new market and a new, two-way form of communication between brands and consumers.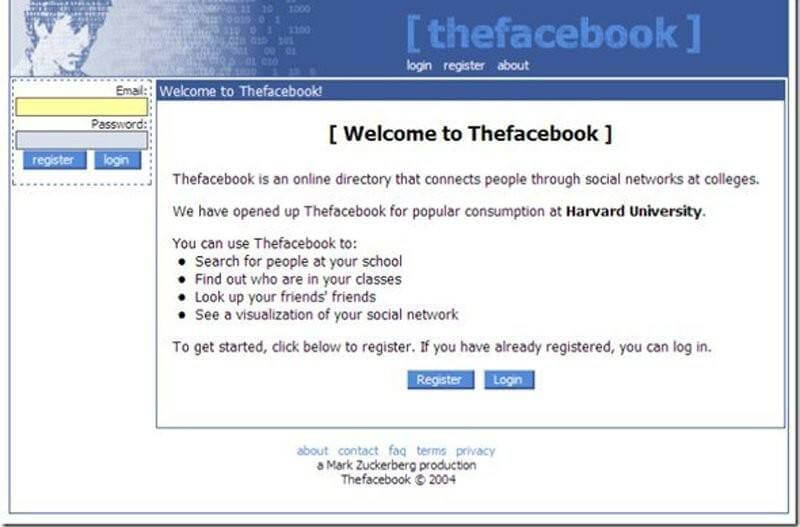 Online reputation management changed for good and started slipping through fingers.
The participatory nature of Web 2.0 encouraged consumer engagement and content creation. Consumers went online to discuss products, share their opinions, seek help, ask for product recommendations, recommend products and connect with brands they feel part of. They got a voice which influences and continues to grow in power.
Review sites
Sometime during Web 2.0, review sites such as TripAdvisor and Yelp started to emerge and gave consumers an opportunity to post reviews of businesses, restaurants and hotels.
Review sites gave consumers the opportunity to broadcast their opinions and build communities of travelers, tourists and professionals. They started influencing not only other consumers' decisions but also performance of businesses.
By the way, here's TripAdvisor talking about online reputation management in 2015:
Online reputation management companies
Because the consumer voice suddenly emerged in many voices, online reputation management has become elusive and hard to manage. PR efforts from the days of Web 1.0 weren't enough in the light of social media platforms and the fact that a single 120-sign tweet can influence online reputation of a company.
Online reputation management companies started to crop up.
They provide a wide range of services, including:
Web and social media monitoring
Content creation
Customer engagement
Competition monitoring
SEO consulting and search engines optimization
PR
Check some online reputation management companies on Clutch. You can already see how much they charge.
Web and social media monitoring tools
Another period in the history of online reputation management is marked by the emergence of web and social media monitoring tools – a cheaper and self-sufficient alternative to reputation management companies.
Here's an example of our own Brand24:
Such tools collect in real time online mentions of predefined keywords relevant to a company, send notifications, provide analytics to put online reputation into numbers.
You'll find more info about tools later in this post.
---
Benefits of online reputation management
Reputation might seem like something intangible, something you can't really measure or track performance of.
Well, not anymore.
Technologies such as web and social media monitoring tools offer analytics which allow presenting online reputation in numbers and metrics. It means they can be tracked, measured and compared.
Managing online reputation does not only protects a brand's reputation, but also gives competitive advantage on the market.
Here's what benefits of online reputation management are:
Discovers and shapes public perception of a company, product, or service
Builds trust and expert position in consumers' eyes
Spots in real time negative comments, negative reviews, negative press so that you can quickly address them
Spots in real time customer complaints allowing immediate resolution
Helps a company meet business and marketing goals as it attracts new customers
Helps during crises
Identifies supporters and building a community around a company, product, or service
Lets discover suggestions of improvement
Translates reputation into numbers: volume of online mentions, sentiment analysis, social media reach and more
If you'd like to learn more about benefits of online reputation management, you'll soon find here a link to a separate blog post.
---
Challenges of online reputation management
ORM is about mitigating, preventing and nipping the problem in the bud.
Do you remember this one seemingly harmful tweet at the beginning of this post? I believe no one expected it to trigger such a response.
Sure – the bigger brand, the bigger impact there is. This, however, doesn't mean that smaller brands and companies should neglect their online reputation – no matter what the size of a company is, the customer is always just a human who trusts the promise you make.
Keeping a crystal clear reputation requires preventing and sometimes facing the inevitable.
Negative comments
Negative reviews
Shitstorms
Bad press
Trolling
Brandjacking
Stay tuned for more about challenges of online reputation management.
---
Online reputation management and sentiment analysis
They go together like peanut butter and jelly.
It's an algorithm that analyzes text and identifies emotional resonance of a particular text: whether it conveys positive, negative, or neutral emotions.
Sentiment analysis is an important piece of online reputation management. It identifies both negative and positive comments, reviews and other online mentions of a company, product, or service.
It helps you discover what your customers, the media, or the industry media think about:
Your company
Your product
Your service
Your marketing campaign
Your competitors
It's particularly important in the case of customer complaints, negative comments, press and reviews as they pose a threat to a company reputation and, at the same time, are a valuable source of feedback, suggestions of improvements.
Identifying negative mentions, comments and reviews is one.
Using sentiment analysis to identify positive content is important as well. This is how you can not only find your customers, experts and the media sharing a good word on the Web, but also get the social proof and validation of your business actions
Sentiment analysis can be performed by web and social media monitoring tools. The technology, however, isn't all roses – it faces a couple of issues you can learn more about in here: What is Sentiment Analysis and How to Do It Yourself.
---
Online reputation management activities
Online reputation management is a a set of actions required to manage the online reputation of an entity.
We can talk about two kinds of actions to online reputation management – internal and external ones.
Internal ones
First of all, the management of online reputation starts before any actions on the Web and in social media – first steps are about gathering, analyzing, making sense of data and turning it into actions.
If you're a small or medium company, the very first step should be implementing a web and social media monitoring tool – it will be much more affordable than hiring reputation management companies I mentioned before.
What for?
To collect online mentions about your business
To see sentiment analysis of these mentions
To see the volume of conversation about your business
All in all, to get the picture of the online presence of your business
Once data is gathered, it's time to go though it with a prying eye for:
Mentions from influential web and social media authors as they reach many people
Negative mentions
Suggestions of improvements
Customer pain points
Positive feedback
This process gives an idea of online reputation of a business.
In the next step, you should focus on the analysis of your reputation and drawing conclusions. It's time to give your findings a thought, think what you can improve and turn it into actions.
Example: You stumble upon numerous complaints about long response time to customer queries. Since the only people to respond to customers seeking help are yourself and your partner, and you're already overwhelmed with other responsibilities, you realize these complaints are true to the bone. To satisfy your customers and improve your reputation in terms of customer service, you need to hire a full-time customer service assistant. Since this moment, your customers will be taken care of immediately and your reputation in their eyes will improve.
This is where online reputation management influences performance and processes of a business.
External ones
In my theory, external online reputation management activities depend on influencing an online perception of a company. It means a whole bunch of actions to communicate, shape and protect online reputation of a company in social media and beyond.
Proactively responding to positive online mentions of business
Proactively responding to negative mentions
Proactively answering customer questions
Solving and mitigating problems customers write about online
Acquiring customer feedback
Presenting customer testimonials and success stories in various forms
Managing reviews sites and marketplaces
Implementing website plugins boosting credibility
I'll soon explain how you can take care of each of these areas.
---
Online reputation management fails
Sadly, some companies not only neglect online reputation management, but also mange it poorly when the need arises. Let's have a look at some examples.
United Airlines
Their 2017 flop is probably one of the most infamous online reputation management fails of the new media.
During the summer of 2017, a passenger of UA recorded and shared to Twitter a video of security officers dragging out forcefully another passenger because of an overbooked seat.
The story spread in the blink of an eye causing outrage across social media, traditional media and the public in general.
What's more, it was not only the video that shocked people, but also the reaction from the CEO of United Airlines which was distant and victim-blaming.
Now, have a look at how this situation affected United Airlines' reputation and business performance.
United's reputation crashed to a 10-year low
Decrease of customer loyalty
Millions of online mentions
Millions of dollars lost in market value
What went wrong: In the first place, the system of overbooking is wrong to the bone. Secondly, security officers made out of an everyday issue a violent scene. Lastly, United Airlines underestimated the the power of the Web and social media and how its connectivity spreads information – no one really expected a short Twitter video to have such a devastating impact.
Nestlé
Another example of online reputation management fail is about Nestlé and how to they handled Greenpeace's accusations of using palm oil which production kills orangutans.
Greenpeace launched a viral ad campaign featuring an office worker having a Kit Kat which turns to be an orangutan's finger.
The ad quickly spread across the Internet sparking outrage.
Nestlé's Facebook page was flooded with negative comments and people asking Nestlé to stop killing orangutans. Instead of admitting, Nestlé kept saying we welcome your comments, but don't post using an altered version of any of our logos as your profile pic—they will be deleted, which triggered even more negative responses.
What went wrong: Aside from causing environmental damage, Nestlé failed at managing its online reputation at the time of crisis as it didn't take up any mitigating actions. One year later, the new head of digital and social media at Nestlé brought to life a digital acceleration team which became responsible for managing online reputation 24 hours a day. There you have another proof that reputation influences performance and processes.
Burger King Germany
One of the German TV shows exposed poor conditions in a Burger King restaurant in Germany – unfresh food, dirty kitchens and bad working conditions.
Burger King Germany responded the next day on Facebook and explained that such conditions concern only 90 franchise restaurants while the rest of them the situation is spot-on.
The head of Burger King Germany admitted that the scandal resulted in massive financial losses. He assured that they're eagerly solving all the issues, talked about improving standards, inviting an outside organization to oversee, and he fired the person responsible. Be as it may, the reputational crisis had and impact on all restaurants across Germany.
What went wrong: Apart from the issues regarding conditions in these restaurants, there was little done to proactively limit the damage. Only after some time did Burger King Germany launch the Tag der offenen Küche campaign to clean up their image.
---
How to do online reputation management yourself?
Online reputation management can be done by yourself with the help of Web and social media monitoring tools, for example, our Brand24.
Such tools monitor websites, news sites, blogs, discussion forums and social media platforms, and collect almost in real time all online mentions of predefined keywords – it can be your company, product, service name, or any other keyword relevant to your business.
What's more, they offer lots of other features that make online reputation management quantifiable and easy:
Metrics of volume
Metrics of influence
Metrics of engagement
Sentiment analysis
Email notifications
Push notifications
Graphs, comparisons and other gizmos and gadgets
Even more!
This is how you can not only learn about online sources talking about your business but also measure it and see in numbers how it performs.
To do online reputation management yourself, learn how to monitor your brand on social media and beyond.
---
Online reputation management tools
There's a few solid web and social media monitoring tools out there you can monitor your online reputation with:
Buffer Reply
Hootsuite
Sprout Social
Agorapulse
Zoho Social
Mention
Social Mention
Keyhole
Trackur
Buzzlogix
TweetDeck
Iconosquare
Tailwind
Sendible
Union Metrics
HubSpot
NUVI
Falcon.io
Talkwalker
There's also Google Alerts, however, it's a rather ineffective way to go.
Read more about best online reputation management software – their features, pricing plans and what they can do.
---
How much do you know about your online reputation?
Do you know what they say about your company online?
It's hard to monitor what the Internet says about your business without any online reputation management tool, or any online reputation manage company.
It's hard and backbreaking.
All you can do is google your business everyday, browse review sites, browse your social media platforms one by one and rely on notifications when someone mentions your business with an official handle. It can be quite time-consuming as everything has to be done manually.
In other words, it's ineffective.
Do you do online reputation management yourself? How do you do this?
---
---