How & Why You Should Collect Feedback From Your Website Visitors
April 5, 2016 ・ 5 min read
You have launched your website or your new product successfully. Congrats! Now it is time to gather feedback from your users and website visitors. But how does that work? In this article we want to present some possibilities on how to collect user feedback and as a result optimize leads and conversion rates. So, let's get started!
When should you collect feedback?
Collecting feedback is useful at any time and should be a continuous effort. However, after a launch or a product update collecting feedback and getting a sense of customer experiences and reviews is of vital importance.
Feedback allows you to analyze specific information about user activities and website bugs. Tools like Google Analytics are always a good starting point, but they don't give any insights about the activity of a user within a single page. Therefore, it is useful to try out various feedback-tools, which can be integrated with Google Analytics. Next, I want to present different tools for analyzing website activity (heat maps, scroll maps), tools for catching voice of customers, as well as visual feedback tools.
Website-Activity: Heat Maps, Video Heat Maps, and Scroll Maps
Heat maps allow you to get a decent overview of which pieces of content, details, and buttons are interesting to your website-visitors. Similar to analyzing browsing-behaviour in a physical store, heat maps allow you to see where your website users linger and where they pass by quickly.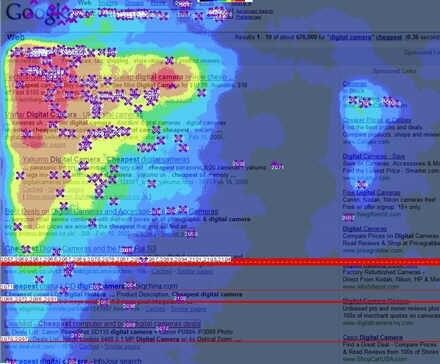 Heat maps are a great opportunity for optimizing the placement of buttons, or CTAs. Evaluating heat maps can lead to more user-friendly websites and to more leads and conversions. A/B tests can be combined with heat maps and offer great insights into which content, colors, or buttons work best.

There are a couple of heat map tools available, which can be used for free. One of the most popular tools is the heat map tool by CrazyEgg. CrazyEgg allows you to see user activity with heat maps and scroll maps (the latter one allows you to see how many users scrolled through a specific content). A neat function is also the opportunity to filter website-user in different categories (country, referral, browser etc.).
There are also tools available that allow you to watch individual user sessions in a short video sequence.
Ask your customers: Voice of the Customer
Voice of the Customer, or short VOC, is probably one of the buzzwords when it comes to customer and user satisfaction. It is about asking customers about their experiences and expectations and to use these results in order to improve a product. In many cases these surveys start prior to the actual product development and in order to understand customers' needs and expectations. But also after a product launch there are many different tools for testing and optimizing available. In the following, you find short descriptions of feedback tools and their features.
With UsabilityTools you can conduct surveys and ask you website visitors about their experiences and expectations. Also, your customers can leave feedback about your overall website structure and navigation
Get Satisfaction is a forum, in which users create business pages. There is a good chance that your business is already listed here. On these pages users note suggestions and improvements. Get Satisfaction also offers a help-section, where users can ask questions to specific products or requirements. Get Satisfaction can be integrated with Facebook, Twitter and other social media sites, in order to get an overview of customer reviews and requests.
With User Testing your website users can test drive a product or website and can leave feedback by recording their voice. That is very helpful if you want to know what users think while visiting your site. Is there an image that is too small? Which information does a user miss? Why is are users terminating their order?

Collect customer insights with Social Listening
With various social networks at the fingertip, consumers are openly sharing their opinions and experiences with products and services they use. These insights drive attention and engagement by the customer's followers and friends.
With Social listening services like Brand24, brands can leverage those insights in their customer care and product development efforts. Customer insights from social networks are one of the most valuable forms of feedback, since they enable you to not only improve your products and services, but engage in a conversation and build a relationship.
Using sentiment analysis, brands can detect positive and negative comments connected to their product, customer service, or the brand.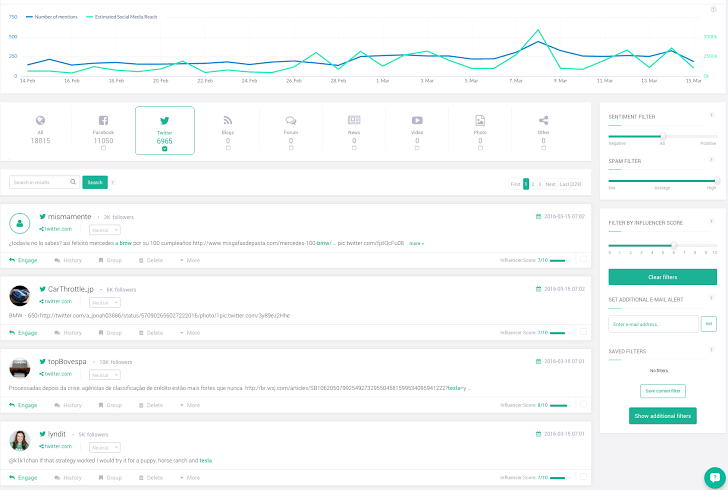 Mentions of the keyword "tesla" on Twitter.
Continuous feedback and customer care
Even when you are not launching a product right now or are in the midst of establishing new features, continuous feedback can be helpful in achieving a high customer satisfaction. This is especially true for digital products or e-commerce-platforms, which depend on impeccable performance. However, it is nearly impossible to create an environment which is 100% bug free. In order to track and solve bugs you can make use of a variety of tools.
Uservoice for example offers a solution, which lets users send tickets to a forum in which popular questions and issues are listed.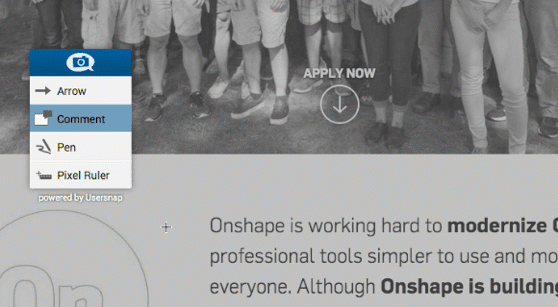 A visual solution for bug reports and feedback in real-time comes from Usersnap. (Just a note: I work for Usersnap and we are used to eating our own dog food over here). Usersnap allows customers to create and annotate screenshots directly in their browser. Instead of having to describe bugs, users can now conveniently show what is wrong.

Wrapping it up
Feedback is always helpful, no matter where you are in your product cycle. It can be used to answer concrete questions prior to a launch or even prior to product development or it can and should be part of your customer service. Depending on your needs you might find different feedback tools suitable for your needs, from heat maps to verbal feedback to visual feedback tools for your customer service.
About the Author
Rebecca Vogels is doing Marketing at Usersnap. She is interested in Content Marketing and Growth Hacks. Passionate about writing, podcasts, and travelling.