Using a social media monitoring has three general phases: setting up a project, monitoring mentions and responding to them. They seem pretty straightforward, yet, if handled improperly, can cause a headache.
Or a walletache.
It sometimes happens that social media monitoring falls short of customer expectations and the reason for it is because customers might be unaware of how to use it correctly.
Such disappointments, however, can easily be avoided with a bit of knowledge and effort.
Here are a couple of social media monitoring best practices you can implement right away.
We're gonna tackle a couple of fundamental matters when it comes to the usage of social media monitoring tools.
1. Project set-up.
You must be thinking what can go wrong here. Well, there are some tiny yet significant details that make the difference.
Let's talk about best practices for setting a social media monitoring project.
You wouldn't believe how many customers have problems at this stage.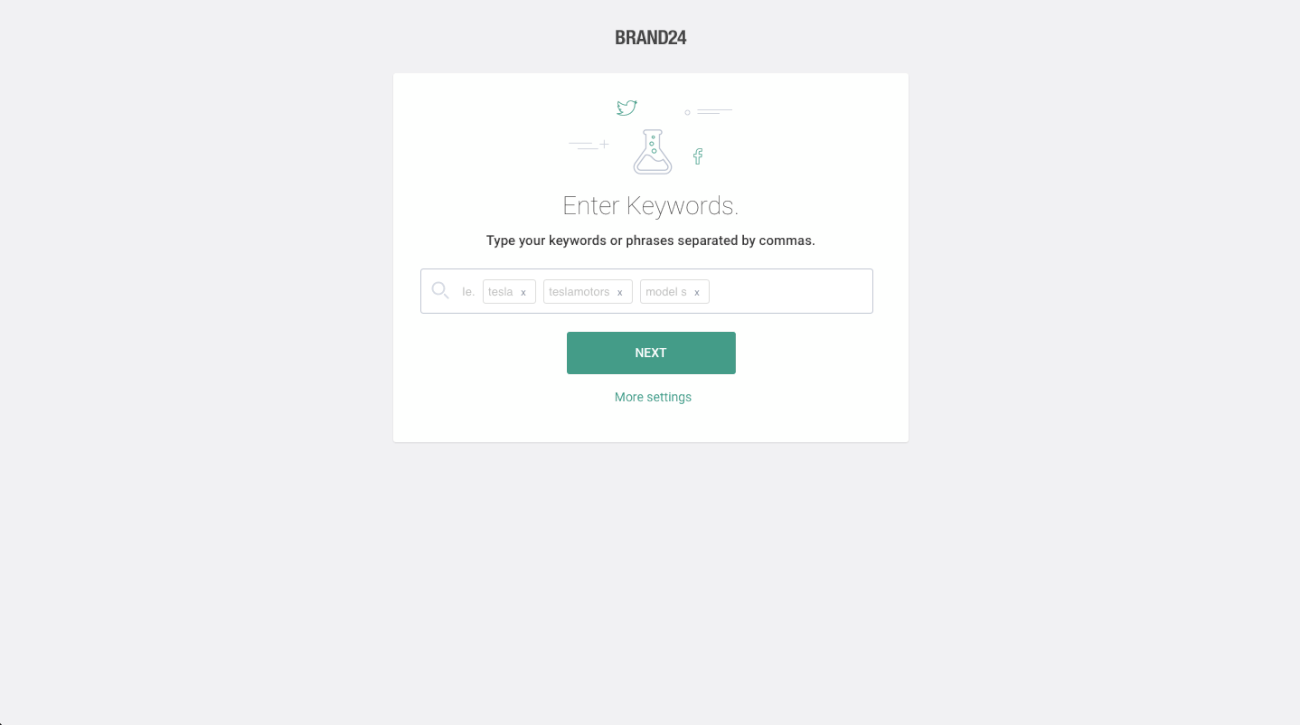 This part is extremely important as it sets foundations for your further actions. Only with a correctly optimized project you can get the most accurate mentions and the most accurate picture of the situation.
Here's a couple pieces of advice on how to create an ideal project:
Beware of typos.
Don't provide too long keywords
Remember to monitor all relevant keywords.
Avoid irrelevant keywords.
Pick the right language filter.
If you're new to social media monitoring and want to use social media monitoring to monitor mentions about your company, here are the keywords I would monitor:
Company name.
Company Twitter handle.
Company Instagram handle.
Compay hashtag.
Product name.
2. Monitoring other keywords.
One of best practices involves monitoring other keywords, keywords relevant to your business.
It will give you a wider picture of what's going on in your industry: new trends, new products, new competition and so on.
To monitor such relevant keywords, you need to do a keyword research. It will be useful not only for social media monitoring but you can also use it for SEO, content creation, paid ads and other areas of your business.
Once you have your list, you can choose the most relevant keywords and monitor them.
3. Use notifications.
Stay always on top of your mentions.
This way you won't miss any relevant pieces of content about your business.
To do so, you have a couple of options.
Email notifications
Social media monitoring tools like Brand24 send notifications about your mentions.
You can freely adjust them to meet your requirements.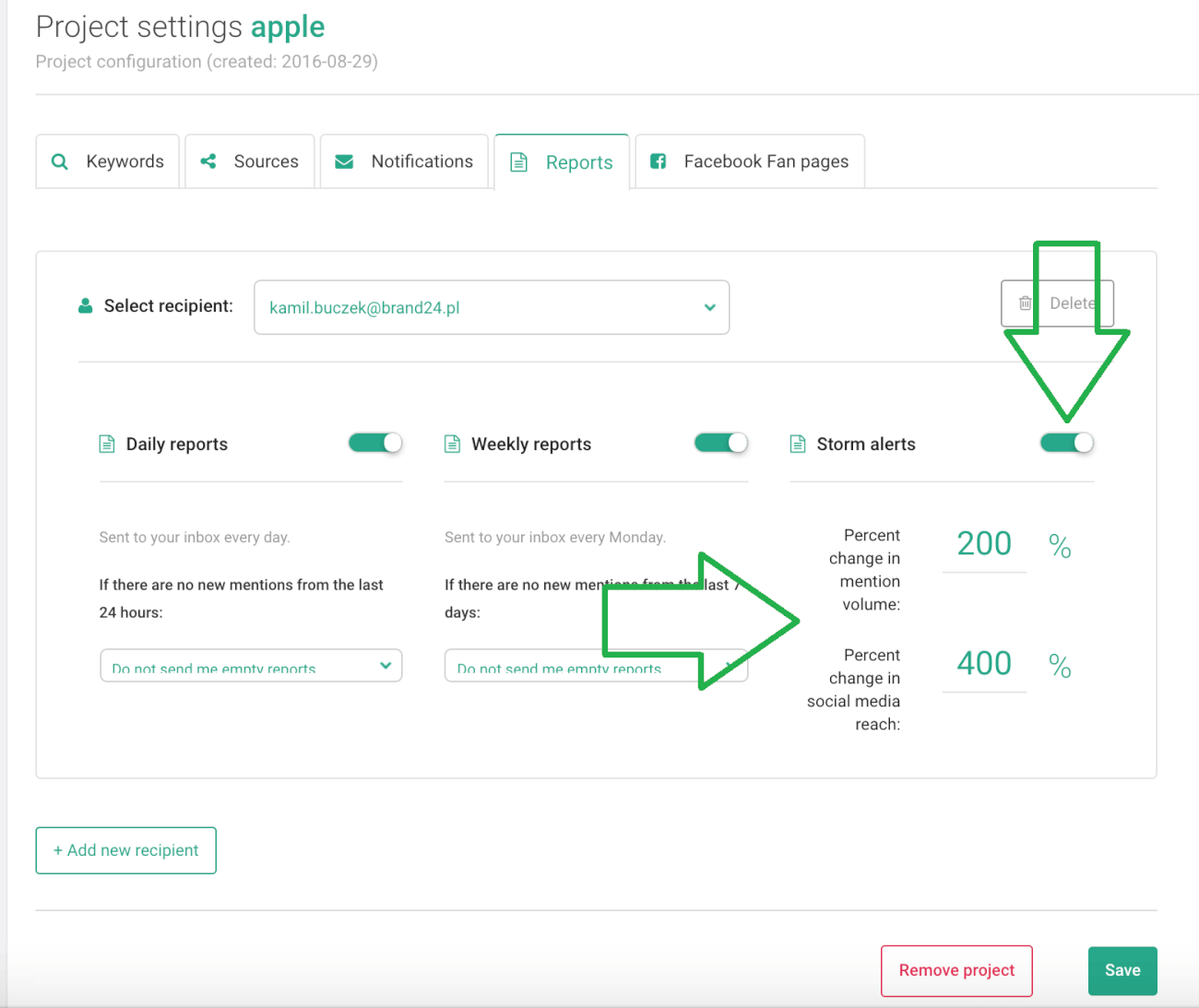 Brand24 has a pretty cool feature called Storm Alerts. These are email notifications that inform you about sudden changes in mention or interaction volume.
Slack integration
If you and your team communicate on Slack, you can receive new mentions on one of your Slack's channels. It's the most convenient way to access your mentions.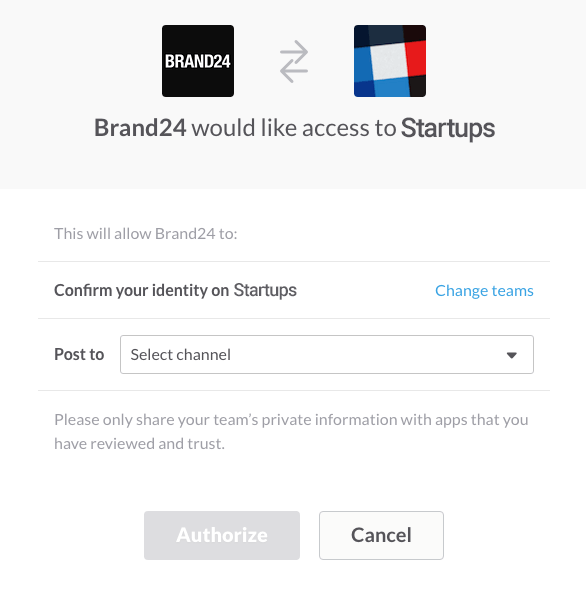 Mobile app
Brand24 is one of few social media monitoring tools that has a mobile app. The app has push notifications that you can set to inform you about each new mention.
4. Create groups.
Grouping your mentions will help you separate them into different categories.
Categories are completely up to you. Here are some examples:
Mentions from customers seeking assistance.
Mentions containing customer feedback.
Mentions of your competitors.
Negative / positive mentions.
Months.
Necessity is the mother of invention here.
5. Respond.
Collecting mentions is one thing. Another important part of social media monitoring is responding to your mentions.
Some mentions may contain comments from disappointed customers or customers seeking immediate assistance.
Reaching out to audience talking about your company is extremely important. This is how you build customer relationships and improve their experience.
Remember that a happy customer is the best advertisement.
Conclusion
These are just some best practices you should have in mind as a user of a social media monitoring tool.
Log into your dashboard or create an account to test them out. Testing Brand24 is absolutely free with no credit card required!
Make sure you check other reads:
How to Count the Number of Tweets for a Specific Hashtag
How to Follow Hashtags on Instagram
5 Reasons to Track Social Mentions and How to Do It
---
---