No matter what industry you're in, we all live in a more and more competitive world. It's getting harder to stand out from the competition. That's why we decided to create a list of digital marketing solutions we believe every business should implement as soon as possible unless they've already done it. Prepare a pen and make a checklist of every internet marketing solution we recommend – see which ones you already use!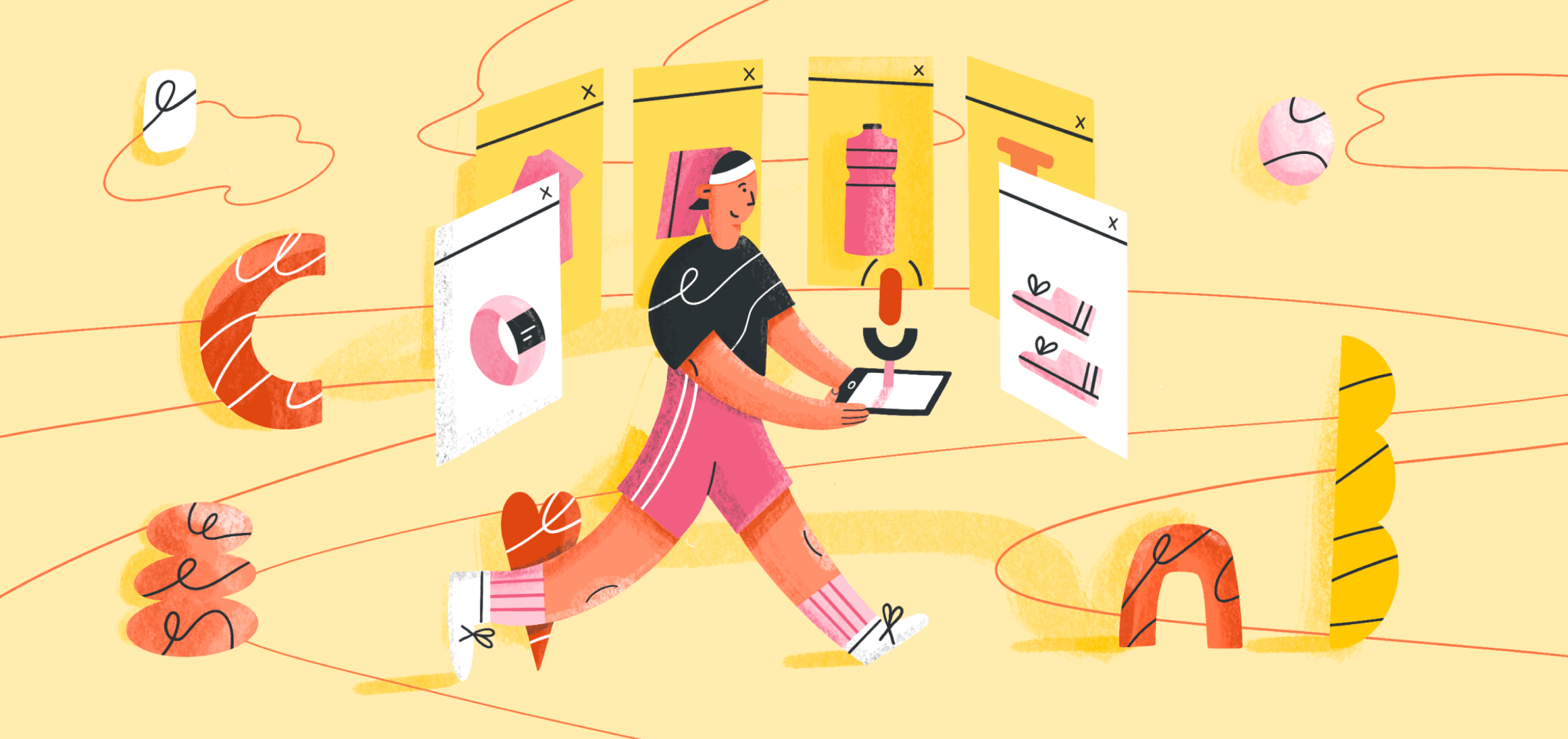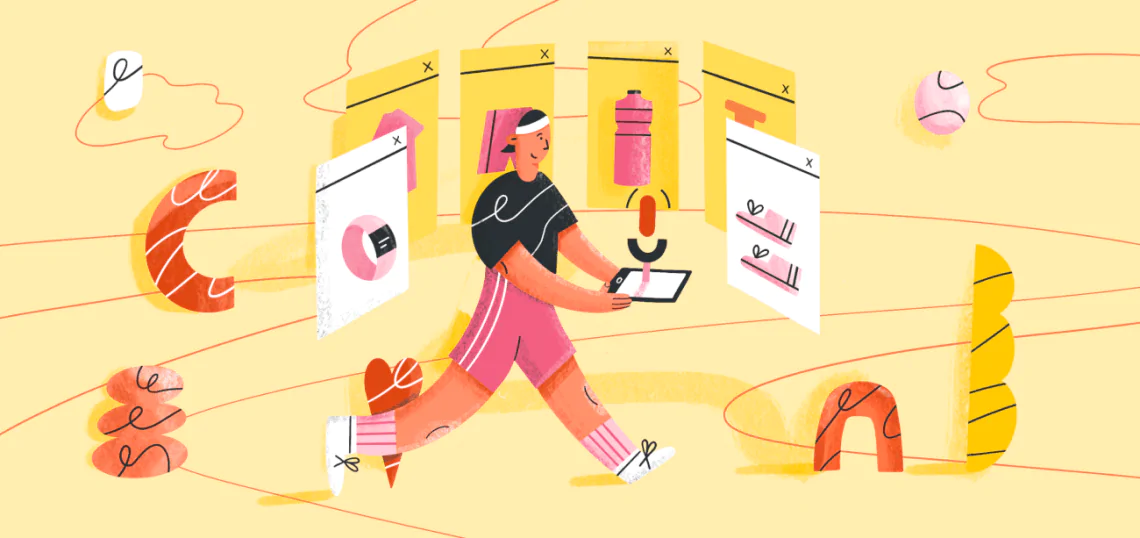 Before you start implementing digital marketing solutions, there's one, but very important question you need to answer – do they align with your customer personas?
Have you even created your customer personas yet? If not, it's high time you did that already if you don't want it all to turn out as a shot in the dark.
Before we deep dive into the details of the digital marketing solutions, I am going to describe today, I'd love to give you a bit of an idea of what's ahead of us:
Let's jump right in!
Digital marketing strategies
Let's start with the basics. Your digital marketing strategy should depend on the goal you want to achieve. Once you identify the pain points you want to solve, choosing the right online marketing channels you want to conquer will be easy. For example, if you want to build brand awareness, you can accomplish this via:
search engine optimization of your website to make it more visible in Google and other search engines
social media posts
advertising
Depending on the predefined marketing strategy, you can choose channels that will attract new customers and help you reach your desired results.
In this article, we will explore basic digital marketing solutions that will help you bring your business to the next level, both in terms of organic growth and paid media.
I'll also provide some tips on how you can use media monitoring to boost each online marketing solution.
Try online media monitoring with Brand24. A 14-day free trial awaits.
Social media marketing
Let's start with social media marketing, quite an obvious yet sometimes poorly executed digital marketing solution.

Everyone these days is doing social media marketing, both online and offline businesses. However, there are more of them that are underperforming than those that are thriving.
A lot of companies neglect social media and do the bare minimum, focusing on other internet channels. This is, in most cases, the wrong approach. Your online success depends a lot on your social media profiles because they are a sort of business card. Most of your clients will check your social channels to see if your brand is genuine and if it resonates with their beliefs.
My point is, don't forget about social media marketing, because it's one of the keys to your digital marketing strategy success.
There's a certain set of steps that we believe should help you place yourself in a more prosperous group.
Conduct a social media audit
I guess you already have some sort of a social media presence. Take a step back and have a look at everything you do from a distance.
If you want to focus your digital marketing on social media, you need to have an overview of your performance.
What kind of posts tend to perform the best for you? What are the posts that generate zero to little engagement? Do you use a lot of visual content? If yes, does it improve the level of interactions you have with your followers?
You can conduct a social media audit on your own — analyse the amount of content posted online, try to calculate social media reach, or analyse the sentiment around the brand.
But that's very time-consuming and not very cost-effective.
To conduct a thorough social media competitor analysis, try a social media monitoring tool, for example, Brand24.
Brand24 collects all publicly available social media mentions containing your predefined keyword and analyses the results in-depth. The process is called social listening.
What kind of digital marketing information will a media monitoring tool deliver?
In the dashboard, you'll find pieces of information about:
the volume of mentions
sentiment around a brand or product
the total number and type of interactions
the social media reach
top public profiles talking about a brand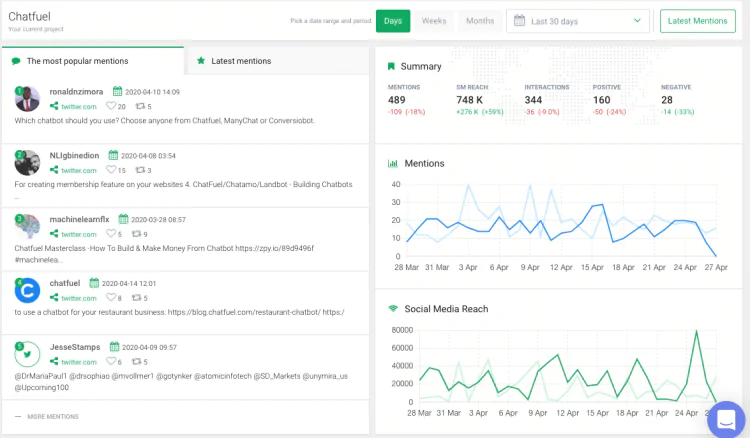 Try media monitoring for free! Brand24 offers a 14-day free trial (no credit card required)
There are a number of questions like those above that you should ask yourself, and such an audit helps you plan the next steps of your social media marketing strategy.
Also, don't forget about social media competitor analysis. Keep an eye on how your competitors deal with their social media channels. Their activities might teach you a valuable lesson in terms of what they're good at, but you could also learn what to avoid and not to replicate their mistakes.
Set your social media marketing goals
Your goals should be SMART.
In case you don't know what SMART goals are, this is the expansion of the abbreviation:
Specific, Measurable, Achievable, Relevant, Time-bound.
Once you have them written down based on those criteria, it should be much easier to execute them.
Decide whether you're on social media to increase sales, build a community, increase brand awareness, and try to put the biggest emphasis on what's the most important for you.
Don't focus on too many goals at once, because then your internet strategy won't be consistent, and it will be much harder to succeed online.
Don't spread yourself too thin
What I mean here is not to be on every platform you can think of. Some social media might not even be worth your attention simply because your target audience isn't there, or is too little to care compared to other sources.
A good way of finding out where a majority of your target audience hangs out is to use a social media monitoring tool. Such tools help you track brand mentions but also pretty much any keywords that are related to your industry.
Once you prepare such a list, you can start monitoring your keywords across the web. Stats such as the number of mentions or social media reach will tell you which social medium generates the biggest number of conversations involving your keywords. Knowing this, you should be able to tell where to focus most of your social media marketing activities.
There's no point in focusing on Linkedin marketing if your target customers are mostly on Pinterest, and vice versa. Focus your digital marketing efforts on the social channel that brings you the most valuable leads. Once you master it, then it's time to expand your online marketing.
Decide what's your tone of voice like
It should very much correspond with your brand personality and identity.
There are brands like Wendy's that won't take a step back before roasting their followers or competitors.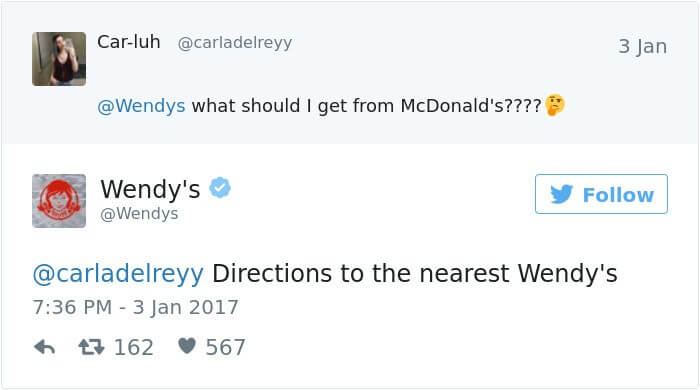 It's funny and people love it because it's authentic. It's a part of who they are and that's why their style is so widely-recognised.
It's not going to work for all kinds of businesses, though. There are industries who require a more professional and serious tone of voice, just to mention the insurance industry.
Also, once you decided on how you want to communicate with your audience, try to stick to it as much as possible. If respective social media updates differ too much from each other, sooner or later it's going to make you lose credibility in the eyes of your followers.
I guess I don't need to tell you not to focus on vanity metrics. Remember that the engagement rate you get on your social media profiles is far more important than the number of likes or followers.
The easiest way to set the tone of voice of your company is to set up the brand mission within the organization and use social listening to understand how your customers perceive the brand.
Search engine optimization and content marketing
Ever heard the phrase content is king? I know it's used so frequently among digital marketers that you might actually get sick of it, but it holds true year in, year out.
By the way, did you know that the phrase stems from a 1996 essay by Bill Gates?
After all, it's not just a catch phrase that we use for the fun of it. In fact, quality content is a digital marketing solution that lets businesses thrive these days.
You can create amazing content, but it might as well go to waste if it's not optimized for search engines. Thorough keyword research and meticulous link building should get your blogs in front of the eyes of your target audience. Furthermore, high-quality content and link building are actually the two most important signals used by Google to rank your website for search.
According to Hubspot's research, Google is responsible for 94% of total organic traffic, and you should do your best to hit that top Google results for relevant keywords.
The stakes are high as the first position on Google search results has a 34.36% clickthrough rate for desktop and 35% for mobile!
Here are some ideas for SEO content creation and questions that will help you to decide should you optimize or start from scratch.
Community management
The most successful brands in digital marketing these days have huge communities behind them. Think Hubspot, Buffer, Semrush.
Sure, they have awesome products that stand for themselves, but they also managed to build huge communities that amplify their brands' messages.
The question is, how did they do that? Apart from the amazing products, they do an amazing job when it comes to customer service. They are also exceptional at listening to people's feedback and improving their products based on what they learn from it.
On top of that, Buffer is also well-known for its transparency, whether it's their company culture or their salaries, which I believe appeals to many people. Go check out their blog to understand what I'm talking about.
I've been a community manager for over three years now and there's still so much more for me to learn. However, the key takeaway is that you should never build an online community of your own if you haven't been a member of some existing ones before! Once you figure out you get the feel of what an online community should be like, you might think of starting your own.
Nowadays a lot of digital marketing strategies are community-based. See for yourself, there's a good chance the brands you follow that are the most active on social media have Facebook groups or other places where their fans can gather.
Brand24 or other media monitoring tools will help you maintain your communities, analyse the sentiment of the brand mentions, and find new channels to reach.
Are you interested in what people think about your brand? Have a free trial of our media monitoring tool.
Google ads/Facebook ads
Despite the fact that we are now more immune to ads (they appear so often that some people might feel unaffected and just automatically scroll past them), they still are a crucial part of online marketing.
Can you remember your last Google search? Whatever it was, I bet the first few and quite possibly the last few results were paid ads. Sometimes the fist page is so saturated with paid results, that you have to scroll past the fold to see organic results.
Apart from 10 organic results, the phrase social media monitoring, for instance, gives you 6 ads that you can click on. That's 37.5% of all results that you see on the first page of results for that keyword.
When you realise that on average, 41% of clicks go to the top 3 paid ads on the search results page, it becomes more than obvious that you simply cannot ignore this marketing channel.
If you're thinking of expanding your digital marketing solutions, and still don't use ads – I strongly advise you to use this traffic channel.
Google Ads and Facebook Ads panels give you hints on how to get the most of their tools, but if you are not highly skilled in ads you can turn to digital marketing agencies. Sometimes it's better to pay the commission to a professional than try it yourself. Alternatively, there are a lot of paid courses for digital marketing services you can try. It's always a good idea to expand your skills.
Analytics
If you're a marketer, you need at least a basic understanding of metrics that reflect the results of your actions. When I started out, I had very little practical knowledge on how to measure my key performance indicators, but I've learnt quite a bit since then.
Analytics deserves a separate blog post or even a series of posts as there are too many aspects of it to list them all here.
The two I consider the most important is analysing the behaviour of users on your website as well as analysing the performance of your marketing channels.
The former should give you an idea of what do users do when they land on your site. Hotjar is a great tool for generating heat maps and recording users' behaviours on your website.
It could give you a hand with potential design changes, for instance, so that you could tweak your website to the ways people act while playing with your site. On top of that, it helps you analyse conversion funnels, so it's easier to find the biggest opportunities for improvement, or create feedback polls for you to better understand the reasons behind behaviour.
As far as analysing your marketing channels is concerned, there's no way I am not mentioning Google Analytics! While I think I know this tool quite well, there's probably so much more I could extract from it. Most digital marketing experts start their day with Google Analytics.
It's my go-to tool whenever I need to report on the results of my work, but to be honest, I check it daily for personal reasons just to see how the marketing channels I am responsible for perform. In fact, I tend to over-analyse some numbers sometimes but I guess it's better to be this way than the other.
You can also use social listening tools like Brand24 to create media monitoring analysis reports that will tell you a lot about your brand.
Wrapping up and key takeaways
As you can see, there's a wide range of digital marketing solutions at your disposal and I didn't even mention all the possibilities you could use, e.g. e-mail marketing.
While it's difficult to excel at all of these areas, it's a great idea to develop a skill set that will help you compete with your business rivals on different levels.
The key takeaway is: if you are just starting, choose 2 to 3 online channels that you will put your most focus on and try to master them. The rest can be delegated to digital marketing agencies and freelancers. After you build a set of neccessary skills, perhaps automate part of your work, you can expand to other internet marketing services.
At the end of the day, it's all about gaining the competitive edge and the more tools can help you with that, the better!
HANDPICKED RELATED CONTENT:
10 marketing assets every company should invest in
9 Thoughts About the Future of Marketing