Necessity is the mother of invention. Over the years, it took many twists and one of its children is social media monitoring.
In recent years, social media grew to something beyond our imagination from 10 years ago. What initially was designed to get in touch with high-school friends, post cat photos and share important moments in life, has gradually changed and become a part of a bigger game involving money and business.
I wonder if Mark Zuckerberg or the founding fathers of Twitter had ever thought of the impact their platforms will have.
Social media have become a market where customers meet businesses, ask questions, look for the best quality, price and bargain over them. It's also where they express and make complaints.
It's also a place where they come to express their satisfaction.
To cut the long story short, social media is where your customers are.
Why Is That?
Social media provide quick and easy access to both companies and consumers. Just like to want to reach out to your Facebook friend, you can reach out to a company, ask a question or make a purchase.
The opponents of this point of view claim that social media is a fad, it's not where their customers are. This approach, however, is a short-sighted view that requires deeper investigation. They forget that over the years consumers change their habits and more and more of them embrace social media. It might have been the case 5 years ago, but these days, all types of consumers are all over it.
Have a look at some stats:
22% of world's population uses Facebook
---
81% of millennials check their Twitter account at least once a day
---
95% of people aged 18-34 are likely to follow a brand in social media
---
95% of people discussing brands online don't follow their social media profiles
---
If you want to make the most out of social media marketing, a social media monitoring tool might be of help.
Social media monitoring allows collecting in real time online mentions of predefined keywords. They might be connected to your business, product, industry, hashtag, competition or whatnot. Social media monitoring tools conduct analyses and provide data that shows the effectiveness of marketing efforts.
First, however, you need to answer a couple of questions whether social media monitoring is something you should use.
What's My Business Reputation?
Richard Branson says that
Your brand name is only as good as your reputation.
If you're lucky enough to get customer feedback on a regular basis, you must have the idea of how your company is perceived by consumers.
If, however, you're unsure about it, a social listening tool like Brand24 can help you with it. What's important about social media monitoring is that it tracks mentions also without official handles and outside social media. It allows you to access conversations about your company that you don't get notified about.
Just like this one:
Or this one:
Both Colorado Threads Clothing and Windstream can take advantage of these tweets and react accordingly. Colorado Threads Clothing could thank for the opinion and Windstream had a chance to get a more detailed feedback and fix whatever wasn't right.
Among many analytical features, social media monitoring tools show you the sentiment filter which is the amount of positive and negative mentions of your keywords.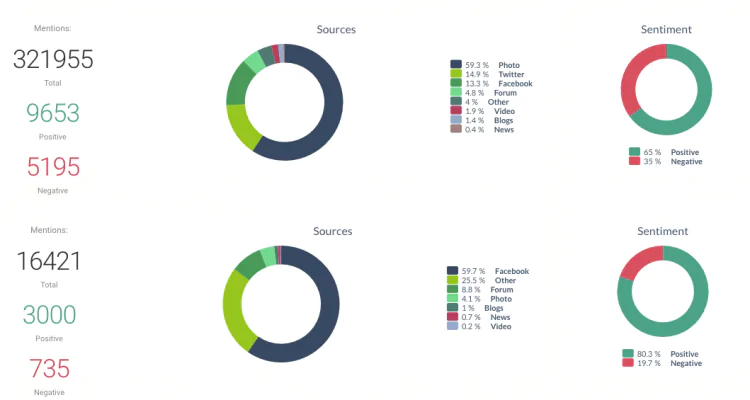 How My Campaigns and Hashtags Are Doing Online?
That you can only measure if you already have a social media analytics tool. If not, you can consider Brand24.

Recently, more and more people look for a hashtag analytics tool to measure the performance of their hashtags. This is what a social listening tool can do.
If you happen to use a dedicated hashtag like Salomon below,
… you can get some interesting pieces of data, such as:
Number of mentions
Number of interactions: tweets, likes, shares
Influencer score
Social media reach
Most influential / active authors
Sentiment filter
and more!
All seen in one dashboard. Here's just a fragment of it.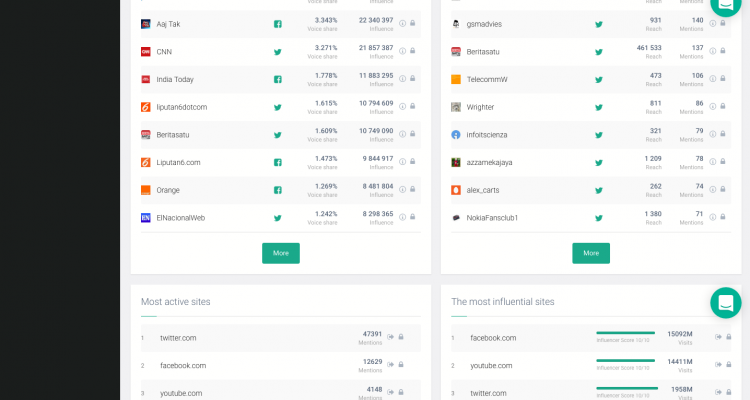 Here you can find more information about tracking hashtag performance.
Who Is My Target Audience?
It's fundamental for running a business. Targeting the right audience guarantees development and ensures you spend your resources well.
Do you know who is your target audience?
If not, you can find out be done with social listening. Following mentions relevant to your business, product or industry and observing the sources of them shows who talks about it online. You can learn how they use your product and what their expectations are. Also, you learn where they talk about it so you can focus your marketing efforts on specific channels, platforms and so on.
Is My Sales Successful?
If not, social media monitoring can help you out. In fact, if you're sales is doing good, you can still boost it.
Social media monitoring works well in social selling.
It's a relatively new sales technique but it proves to be extremely effective. Social selling is nothing other than reaching out to people in social media, directly interested in your product or service.
Consumers grow tired of traditional advertising and one-size-fits-all type of communication from brands. The biggest advantage of social selling is that you approach your potential customers individually with a personalized message.
Like in the case below: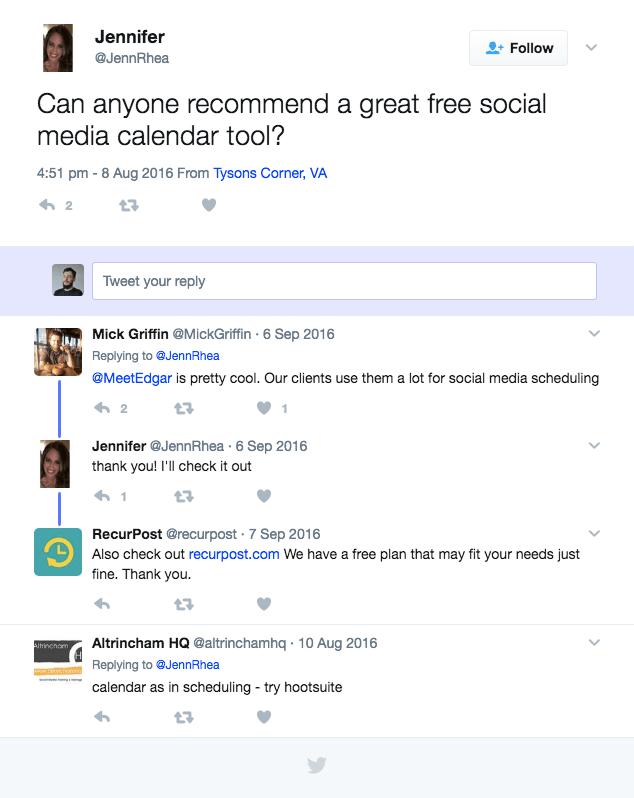 RecurPost must be using a social media monitoring tool to spot such conversations.
Here are some numbers connected to social selling:
78% of sales people using social media perform better than their peers. (Source: https://www.forbes.com/sites/markfidelman/2013/05/19/study-78-of-salespeople-using-social-media-outsell-their-peers/?sh=6a95fe2ca39e)
64% of sales teams that use inbound social selling reach their quotas. (Source: https://blog.kissmetrics.com/social-selling/)
90% of top sales people use social selling tools. (Source: https://business.linkedin.com/content/dam/me/business/en-us/sales-solutions/resources/pdfs/linkedin-state-of-sales-2016-report.pdf)
Make sure you see our newest report about the state of social selling. It's a data-based study showing the potential social selling holds. You can get it for free here.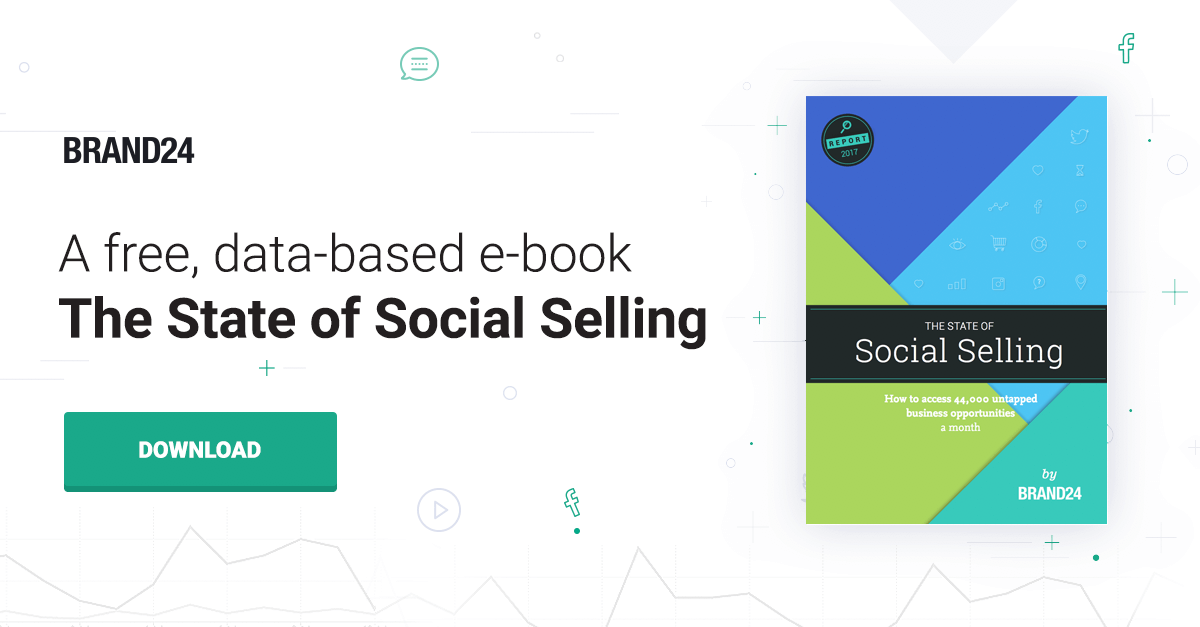 Conclusion
Social listening is an option. It's good because it can improve a number of areas of business. Here are a couple of words about 12 ways social media monitoring can benefit your business.
If you already feel that social media monitoring is what you need, you can start a free trial here.