7 steps to an effective Influencer Marketing campaign
November 5, 2018 ・ 8 min read
The popularity of influencer marketing increases proportionally to the profits it brings. Or does it? The answer is: of course, provided that the campaign is carried out properly. Check out what steps need to be undertaken in order to achieve the highest possible ROI.
For a specialist in the area, it's a common knowledge that the busiest time for a marketer is before the campaign itself even starts. Still, the importance of research on the following elements cannot be overemphasized: the target group, the influencer and the mean and form of communication. It is essential that each of these elements must work as well as a well-oiled cog. If your campaign is to run at its full speed, let me walk you through the steps on how to achieve it.
Step 1: Define your goals
Before you invite an influencer to support your brand, you need to think carefully what goal you want to achieve with their support. At this stage, you should think about the desired result that you want to get at the end of the day. What can be the most important, most favorable outcome? Take a lot at those suggestions:
Improving/strengthening the brand image
Promoting a specific product/services
Inform about changes, news regarding your brand
Educating in a specific product area
Setting goals is absolutely crucial, as it allows us to plan and develop each next step as well as measure and evaluate the effectiveness of our activities. Remember that different goals can be mixed and combined – you can aim at increasing brand awareness and promoting one or a series of products at the same time. The most important thing is that the tools and indicators for measuring the effectiveness of activities are selected in parallel to the goals that were determined.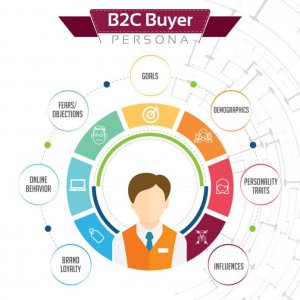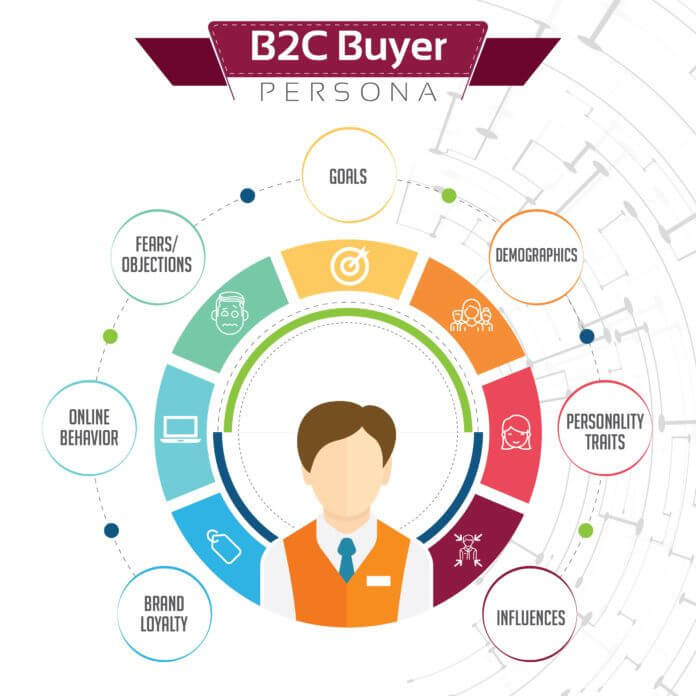 Step 2: Specify your target group
Do you already have the target group at which your marketing activities will be directed? Yes? Excellent! However, take into account that the group of recipients you want to reach in a given campaign does not have to coincide with the one at which you are directing your general marketing efforts – it can be just a small part of it.
You may also you be aiming at reaching a completely new audience. In that case, you should create a profile of your target group taking into account the following: why these people may be interested in your product and what is the value for them. Consider also the means by which they communicate and where online they spend most of their time.
Let's imagine that your company produces and sells organic body products. Up until now, your clients were mainly women aged 16-35. Why would it be worth trying to reach those aged 50+? If you look at how active this group has been in purchasing products from the well-being category, you might just see a great opportunity for your own brand.
If, on the other hand, your deal in car accessories and you so far you have focused the majority of your marketing actions on men, you may want to think of all the women who are looking for a perfect gift for the men in their lives or are themselves interested in the safety and / or gadgets for their car. The most important thing is to asses to actual potential absorption within a given target group. But, at the same time, don't forget to think broadly and stimulate your creativity.
Step 3: Identify the right influencers
Choosing the right people for the campaign is depends on how well the earlier steps were prepared and how precise the research was. In order to be completely confident that a given person fits perfectly into your preferred communication model, we should make a list of influencers with whom we would like to cooperate.
This video does an excellent job explaining how to find the right influencer to work with your brand, step-by-step:
And remember to verify the following:
The range of an influencer.

Numbers are not everything, but they are not to be forgotten! Check if how many people the influencer reaches. Is it 5 or rather 50,000? That can give you an idea of how many followers your message can reach. Nonetheless, it is important to emphasize that numbers are not to be taken equally among all different industries and that micro-influencers also have a power within their specific field.

The person's involvement.

Here we look at 1) quantity – how many comments, subscriptions, and shares the content generates and 2) quality – what type of comments are they, who leaves them etc.

The values

an influencer shares through their posts, videos etc.
We should remember that the given influencer has gained their wide publicity as a result of being authentic, and it is specifically their authenticity that should dominate the marketing message. Do not expect a person to all of a sudden be exuberant or very technical when talking about your product, when they're usually goofy or quite humorous. Furthermore, take a note of the kind of values that are promoted in a given medium, as it will somehow constitute a part of your business card – you will be judged by the prism of this message. Let's look at an example of a brand that gets it, namely Pantene. They accurately matched the influencer, what resulted in a huge image and sales profit. Chiara Ferragni promotes their brand regularly, she shows them in a positive light, just as in this entry: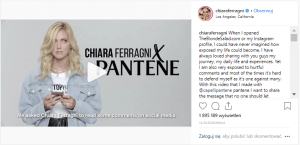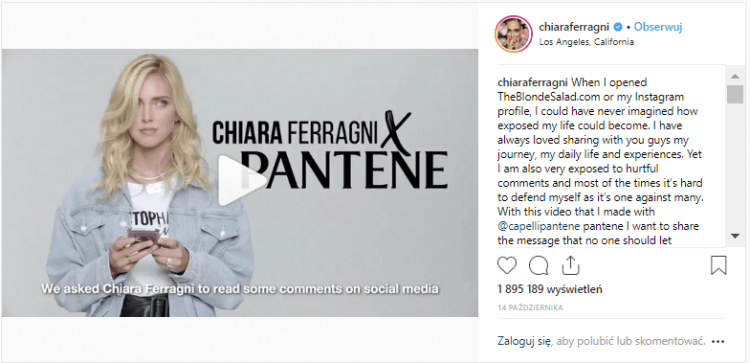 Step 4: Set the grounds (publication and evaluation)
An influencer knows exactly how to communicate with their recipients. Naturally, you need to leave them some free space, so that they remain natural in their format. A few things, however, should be written down to avoid misunderstandings on either side.
Determine when, how many times, about what time and day of the week (if it's crucial for the campaign) their content should appear. Moreover, make sure that your product is shown in a positive light, within a good context.
You also come to an agreement with your influencer regarding their overall online presence. It is important that neither before nor after the campaign launches, the influencer restrains themselves from mentioning your product in a harmful manner or promote your competition (it sometimes happens that in a very short period of time the same person cooperates with two competing brands).
Find out if you can help create content and, if so, provide support – send photos, information, product. From the very beginning, ask what reports and campaign data will be available to you to calculate your effectiveness and ROI. The influencer's personal brand is his business, most often he approaches it professionally. Nonetheless, there are exceptions to every rule, as in the case of Scott Disick's profile: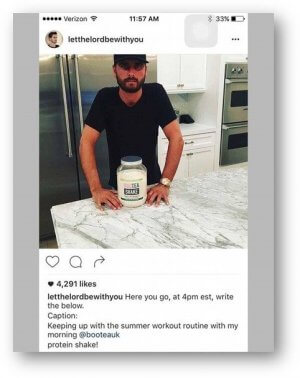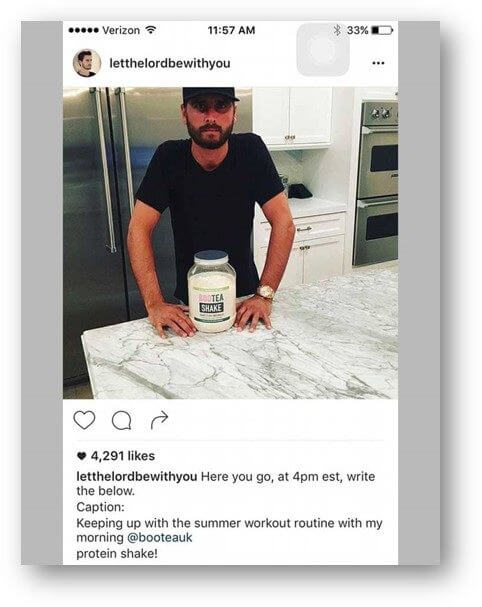 Step 5: Select the appropriate type of published content and communication channels
What often occurs is that a brand knowing one form of content submission best (eg post on a blog), regardless of the type of cooperation, wants to always push this form. Assuming that you are aware of the number of options within a given cooperation, and still chose to stick to one, chosen form, that's fine. In any case, it is worth reviewing the whole range of them.
The ways to present your brand or show your product in an interesting way are plentiful. If possible, discuss all of them with the influencer or the agency that represents them. Ask how they see this promotion. Maybe instead of taking photos on Instagram, it will be better to regularly show Insta Stories? Instead of a series of entries, how about a series of movies or a podcast? The most important thing is that the message is conveyed in the most accessible form to those whose attention you seek. Think about your target audience cares to watch, what values they look for in the content they choose to see.
One of the companies producing feed mixers, Alima-Bis, decided to show their products on my blog Tractormania. Their video was substantive, but also a bit humorous so that its reception, despite many technical details, was much easier. You can find the entire video here.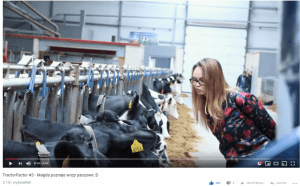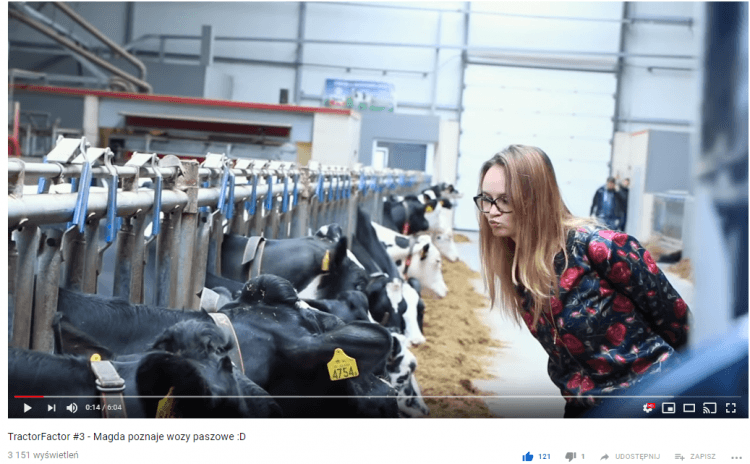 Step 6: React swiftly
Most likely, during the campaign, you will see an increased activity around your brand. This is a very good sign. The most important thing is that the traffic generates as many positive impressions as possible. But you must first be aware of when, where and in what context your brand is mentioned appear, and secondly – respond to it quickly. It is often a teamwork with an influencer. Since both you and your influencer care about the comments that appear, you two might want to pair up and join your efforts in handling them.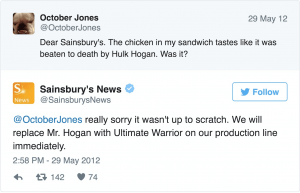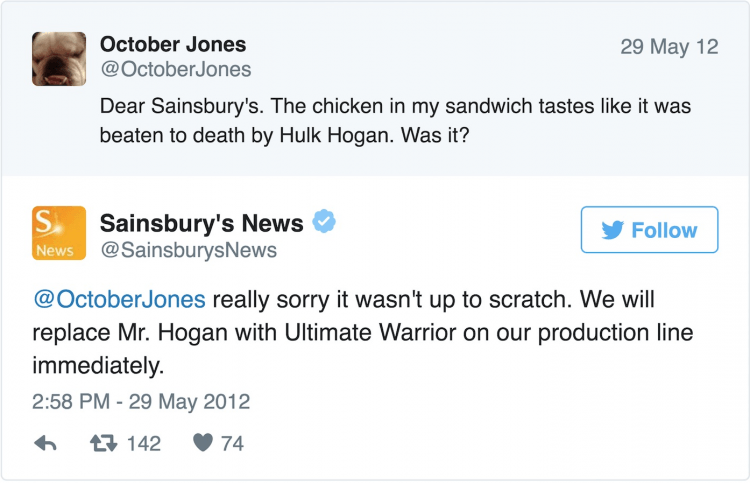 Answer the questions, explain doubts, provide information, and … respond to negative mentions that can realistically influence the purchasing decisions of potential clients. You do not have to explain every hateful comment, but if someone falsely accuses your products of containing e.g. a harmful ingredient, you must straighten it out. The same applies in case you are criticized for your customer service or the quality of your product.
Make sure you always solve issues, explain situations and stay close -it will be appreciated. The following example shows how irritated a customer can become if left unresponded. Lack of answers from British Airways to his previous inquiries resulted in their client not only writing but even paying for promotion of a post in which he emphasizes his dissatisfaction with their service.
Step 7: Monitor the activities
The last step is closely connected to the first one – we go back to what we assumed at the beginning to scrupulously verify what we have achieved. Depending on whether your goal was to increase your brand awareness, or was the focus on increasing sales, use the tools chosen to get the most accurate information on the extent to which your activities have been successful.
Influencer marketing is a specific area of marketing and measuring the effects can sometimes be extremely difficult. The following list may make it a bit easier. You can, or even should, combine data from various sources to get the most accurate picture of the situation after the completion (whole or just a specific stage) of the campaign. To measure whether and how brand awareness has changed by means of an increased reach, the number of mentions online or current brand sentiment you can use: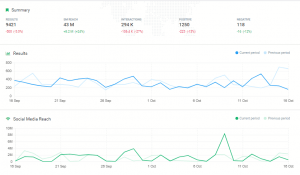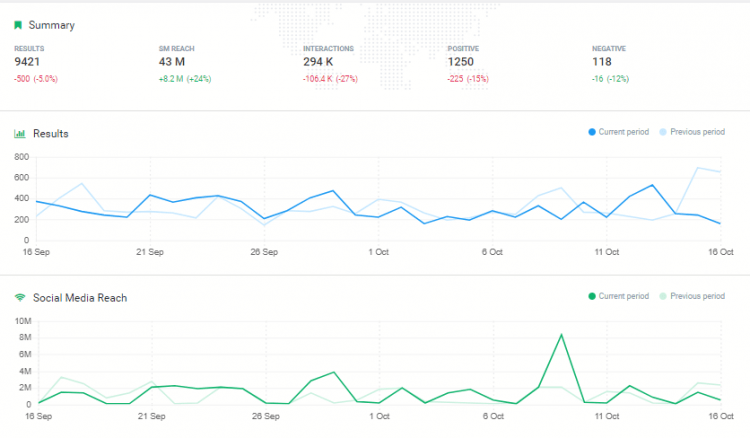 To measure how the campaign worked in the context of sales goals check:
The number of new inquiries,
The number of people who filled out the form (has the parameters changed notably while the campaign was launched),
The number of trials registered,
The data from tools examining the exact traffic and conversions on the website, e.g.

Heap
To summarize
Each and every cooperation with an influencer will most likely be very different. That's why it is important to always have a plan of actions in your head (or at your fingertips). Modify it depending on your goals, campaign duration, your audience and the budget available. Nonetheless, try to implement changes around already proven activities step by step. The ones mentioned above will surely help you a great deal. Good luck!